11,111
05-06-2014, 03:24 PM
kingschosen derp



Likes Given: 2,248
Likes Received: 10,369 in 4,262 posts

Posts: 13,139
Joined: Nov 2011
Reputation: 186
RE: 11,111
I got nothing.
---
05-06-2014, 03:34 PM
WitchSabrina

entrail reader



Likes Given: 4,211
Likes Received: 3,533 in 1,723 posts

Posts: 3,823
Joined: May 2013
Reputation: 92
RE: 11,111
(05-06-2014 03:23 PM)

DLJ Wrote: He's only 6 likes short.

I'm worried that we won't have time to arrange anything.

Could everyone please stop liking Chas for a few hours until we've sharpened the daggers, drawn the pentacles and stuff.

Thanks.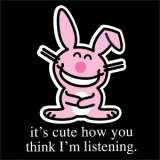 ---
When I want your opinion I'll read your entrails.
The following 1 user Likes WitchSabrina's post:
1 user Likes WitchSabrina's post
Chas
(05-06-2014)
User(s) browsing this thread: 1 Guest(s)