2 people die as bear flies through SUV
08-06-2011, 04:45 PM
2 people die as bear flies through SUV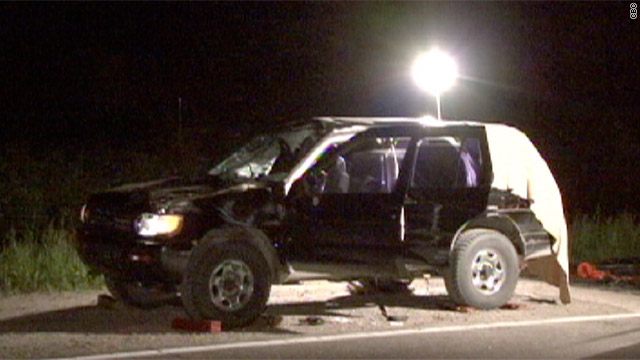 Two people died and a third was injured when a bear crashed through this SUV near Luskville, Quebec, police said.
A bizarre auto accident involving two vehicles and a bear has left two people and the bear dead, Canadian authorities said.
Police in Quebec said a 300-pound male black bear wandered onto a road and was struck by an eastbound Pontiac Sunfire. The impact sent the animal hurtling through the air, where it smashed the windshield of a westbound Nissan Pathfinder sport utility vehicle and went out through the back window, regional police spokesman Officer Martin Fournel said.
"It was a 300-pound bullet," he said.
(Full Article)
Unbelievable.
Rest in peace, everyone. Even the poor bear. Tragic.
User(s) browsing this thread: 1 Guest(s)