2 week notice yay or nay
11-05-2014, 09:07 PM
Miss Suzanne

What the hell am I doing?



Likes Given: 580
Likes Received: 736 in 395 posts

Posts: 804
Joined: Nov 2013
Reputation: 28
2 week notice yay or nay
I've been in the same job at a gas station for almost a year. I'm completely sick and tired of it. Originally I went for it as something to have while I found something related to my English degree and as a part time job to maybe get another job with. Oh god. It's stuck with me much longer than intended and I am very much toying with the idea of putting my two weeks.

Fair warning, my reasoning may come off kind of ranty because honestly I don't talk to people about my problems. I have a friend I tried to talk to and though she's nice, she's not a good listener past me saying I have a problem and before I feel like I have a chance to finish says I should totally get a job in her town so we can room together (different than the friend I posted about rooming with). This is like the first time I've really talked about work like someone would listen so if it's upchucked on here, that's why.




This job just sucks all the energy out of me partly because time. Only 32 hours a week but always on my feet and only a five minute break every 2 hours if you're not busy but if you are you gotta suck it up (which some days you get pretty busy so yeah). The two other people that usually work with you (sometimes 1) is 95% more likely to help cover your stuff if you smoke. So I've taken up the habit of smoking when I'm out an about and I think that has drained away at me all in itself. For the hardly any break things, I honestly have no idea how that's legal. That and I haven't had a holiday off. Take that back,I had New Year's off. Worked Christmas, Thanksgiving, Fourth of July, Easter, and Mother's day recently. Employees snatch up the holidays to ask for time off so of course I never get them. Not to mention that when someone needs filling in, I'm usually one of the top people they ask. I'm one of the few that answers my phone so I wind up moving around my hours and days. It gets old pretty damn fast.

It partly sucks the energy out of me because of my coworkers/environment. No one does their crap. No one cleans up well or sets up things for the next person in the kitchen area I usually work so a good chunk of my time is spent picking up their slack. A lot of people complain about each other. A whole lot of people do small things that make me think "why was that a good idea?" They're nice people just some of them aren't that bright and don't seem to do their job as well as they think they do. We're running thin on people so we're really being stretched on hours. Oh and of course, did you know the cashier is stealing when a person drives off? Cuz that's what my company thinks. We constantly have cashiers worrying because of drive offs. Once they hit a certain limit, they're fired. No matter how good of a worker they are and no matter that it wasn't their fault or couldn't catch the person or even wrote down the vehicle. Fired. There's nothing quite so stressful as being fired for something that sometimes you can't control especially if you're the only cashier and it's busy. For me though, I really hate that I don't feel rewarded for whatever good I do. They're constantly changing little rules on us. People get written up for little things. Like if I make too many donuts I get written up. If I don't make enough donuts, I get written up. Why do I want to try if I just get written up either way?My manager and others is always nagging on things we screw up on and I hardly hear any positives. Always negatives. And sometimes she vents about coworkers to us kitchen workers. I thought it was me since I was a good listener but she's vented about specific co-workers and specific things related to them in their job to us. It makes me feel weird though I know being there all week for long periods of day would drive anyone crazy. All and all though it's not encouraging to me at all to try when I know I won't be acknowledged for whatever I do even if it is waking my ass up at 2 am so sickie can go home. They sometimes remember to verbally thank me but I don't really feel like I'm thrown a bone at all for how I break my back for them.

I think I've kept this job as long as I have for a few reasons. Money's a big one. It's slightly above minimum wadge so good money but being forced at 32 hours max, I can't really afford to live on my own. Fear's a really big reason.I am afraid that I won't get another job. Don't ask me why. I have a degree in English yes but in this area I can't find much for it. And I got this job via a walk in. Really I feel like they only hired me because they were desperate and some part of me really thinks I won't find a new one if I leave. They're always short on people and I'm too nice to leave when I feel they are desperate. We had 1 girl fired and we have 1 girl on maternity leave so 2 people down so we're really really stretched. Y'know what though? It's been like that for most of my time so I'm starting to not really care. Lastly, I'm lazy. I only work 5 minutes away from home and it does give me money, though not enough to live alone. I'm terribly lazy.


But by god I don't think those are good reasons for me to stay and there seems to be more reasons to leave.Lately I'm always tired. I hardly have energy to do what I want to do. I hardly even enjoy going into work at all and I used to like it. I can count on 3 hands employees I've outlasted. No one does their job well. My kindness seems to go unappreciated or abused. Most importantly, I'm going crazy at home and need something that will help enable me to leave. I know if I don't leave, I won't have the energy to find a new job and would hope leaving it would kick me into gear into finding a new one. I don't want to wait until they get more people because they're always short on people. They're never have enough people and I really fear if I don't act now I'll more or less just be trapped by guilt.

I was wanting to talk to my boss soon about it because she recently made a schedule and they last for 2 weeks. So I'd want to talk to her before she makes a new one. Before I do, I thought I'd get input from you guys. Should I go through with putting in a two week notice? I want to look good for my next job and I don't want to come off as irresponsible so I don't just want to up and quit. So for any of you guys that read that, what do you think? Should I put in my two weeks? Should I wait? How do you recommend finding a new job? What should I think of?

Well for tonight I'm off to bed for the job I'm hating. Night.
---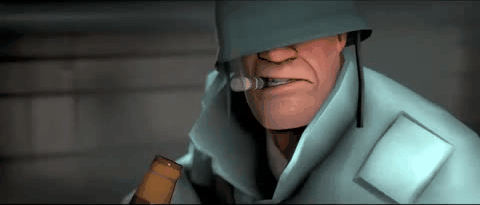 11-05-2014, 09:27 PM
Anjele

Girly's Other Wife



Likes Given: 18,121
Likes Received: 31,920 in 13,467 posts

Posts: 24,829
Joined: Feb 2012
Reputation: 188
RE: 2 week notice yay or nay
Do you have another job lined up? Can you get along without a job? If you quit you probably won't get any unemployment.

A notice is always best, but better if it's to leave for something else.
---
See here they are, the bruises, some were self-inflicted and some showed up along the way. -JF
The following 3 users Like Anjele's post:
3 users Like Anjele's post
Bows and Arrows
(12-05-2014)
,
WitchSabrina
(12-05-2014)
,
kim
(12-05-2014)
12-05-2014, 12:26 AM
Banjo

I am but an ape.



Likes Given: 19,490
Likes Received: 14,562 in 6,257 posts

Posts: 12,404
Joined: Mar 2014
Reputation: 131
RE: 2 week notice yay or nay
Do what makes you happy.
---
NOTE: Member, Tomasia uses this site to slander other individuals. He then later proclaims it a joke, but not in public.
I will call him a liar and a dog here and now.
Banjo.
12-05-2014, 06:42 AM
bemore

....derp



Likes Given: 5,317
Likes Received: 4,611 in 2,289 posts

Posts: 5,534
Joined: Aug 2011
Reputation: 62
RE: 2 week notice yay or nay
You have a degree. You have dedicated a large part of your life studying and have gone much further/done more than most people.

You need a job that reflects this, working in the gas station does not.

As tempting as it is just to quit, if you have no other job lined up then that can quickly escalate out of control because if you quit and cant find another job then the rest is obvious.

Get another job first.
---
I feel so much, and yet I feel nothing.
I am a rock, I am the sky, the birds and the trees and everything beyond.
I am the wind, in the fields in which I roar. I am the water, in which I drown.
The following 3 users Like bemore's post:
3 users Like bemore's post
kim
(12-05-2014)
,
Metazoa Zeke
(12-05-2014)
,
daylightisabadthing
(12-05-2014)
12-05-2014, 07:50 AM
Colourcraze

你要什么颜色?



Likes Given: 1,805
Likes Received: 1,644 in 772 posts

Posts: 1,818
Joined: Oct 2013
Reputation: 42
RE: 2 week notice yay or nay
(12-05-2014 06:42 AM)

bemore Wrote: As tempting as it is just to quit, if you have no other job lined up then that can quickly escalate out of control because if you quit and cant find another job then the rest is obvious.

Get another job first.
Yes, this.
---
Atheism is the only way to truly be free from sin.
The following 3 users Like Colourcraze's post:
3 users Like Colourcraze's post
Bows and Arrows
(12-05-2014)
,
WitchSabrina
(12-05-2014)
,
QUELSQUELS
(12-05-2014)
12-05-2014, 07:59 AM
Bows and Arrows

Creeped out by cults



Likes Given: 6,437
Likes Received: 4,746 in 1,982 posts

Posts: 4,033
Joined: May 2013
Reputation: 76
RE: 2 week notice yay or nay
yes-- only quit once you have landed the next job.

also, be your own cheerleader with your managers. When you are performing better than others, point that out, when you are filling in when others call off, point that out. Not to everyone-but to the manager.


p.s. its easier to land a job when you are already employed.
---
"Life is a daring adventure or it is nothing"--Helen Keller
The following 2 users Like Bows and Arrows's post:
2 users Like Bows and Arrows's post
bemore
(12-05-2014)
,
kim
(12-05-2014)
12-05-2014, 09:59 AM
wazzel

Regular Poster



Likes Given: 57
Likes Received: 746 in 425 posts

Posts: 1,264
Joined: Jan 2014
Reputation: 21
RE: 2 week notice yay or nay
Never leave a job until you have another lined up. Leave in a professional manner unless it is unavoidable.

You should find another job first then talk to you boss and offer two weeks. If the new job can take you sooner explain that to current boss and work something out.
The following 1 user Likes wazzel's post:
1 user Likes wazzel's post
kim
(12-05-2014)
User(s) browsing this thread: 1 Guest(s)