A call for calm.
12-01-2013, 10:41 AM
Tartarus Sauce
Overlord of the Cuteness Realm


Likes Given: 10,527
Likes Received: 2,086 in 995 posts

Posts: 2,443
Joined: Oct 2012
Reputation: 83
RE: A call for calm.
(12-01-2013 06:51 AM)

Vera Wrote: It's just that this particular path inevitably leads to just throwing out everyone with whom we don't agree.
I think these suggestions were out of mere procedural sentiment. I'm sure IPs are checked without us suggesting which accounts should be investigated. Nami isn't good enough of a troll for us to find excuses to throw him out, but it doesn't hurt to figure out if he has been breaking the rules through sockpuppeting. If he has, he gets banned, if he hasn't then he is left alone. People already seem to be ignoring him now for the most part anyway.
---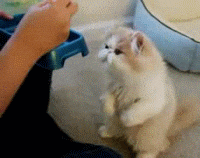 User(s) browsing this thread: 1 Guest(s)