A window to the past (old films)
14-09-2018, 04:07 AM
abaris

Regular Poster



Likes Given: 1,086
Likes Received: 2,092 in 946 posts

Posts: 1,565
Joined: Apr 2015
Reputation: 27
A window to the past (old films)
This is dedicated to films that show everyday life of days gone by. Such as this one, a tram ride through the German city of Leipzig in 1931.




---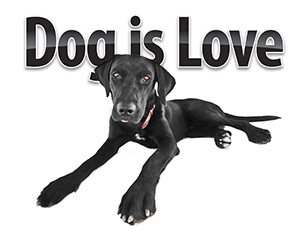 The following 4 users Like abaris's post:
4 users Like abaris's post
SYZ
(14-09-2018)
,
Thoreauvian
(14-09-2018)
,
Mathilda
(14-09-2018)
,
julep
(14-09-2018)
14-09-2018, 05:31 AM
(This post was last modified: 14-09-2018 05:38 AM by abaris.)
abaris

Regular Poster



Likes Given: 1,086
Likes Received: 2,092 in 946 posts

Posts: 1,565
Joined: Apr 2015
Reputation: 27
RE: A window to the past (old films)
Tramride through Vienna 1906








---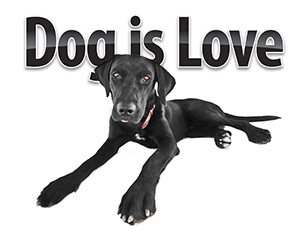 The following 1 user Likes abaris's post:
1 user Likes abaris's post
dancefortwo
(14-09-2018)
14-09-2018, 08:20 AM
dancefortwo

Naked Poster



Likes Given: 15,019
Likes Received: 16,825 in 7,277 posts

Posts: 11,922
Joined: May 2013
Reputation: 96
RE: A window to the past (old films)
I LOOOOOVE old film. I love old movies too but old film of everyday events is great too. Here is one of the most amazing films I've seen. The film on the left is 4 days before the 1906 San Francisco earthquake going down Market Street. The film on the right is also going down Market Street several days after the earthquake.
Here is some interesting information in the drop down below the film on youtube.
"Here is a side-by-side comparison of two filmed journeys down Market Street shot in April of 1906 sourced from the Prelinger Archives at http://www.archive.org. The video on the left has enjoyed wide circulation online, but has often been incorrectly dated to 1905. Subsequent research by Historian David Kiehn of the Niles Essanay Silent Film Museum, has determined that the footage was actually shot by Harry and Herbert Miles on April 14th, 1906, only 4 days before the catastrophic event and subsequent fires leveled much of the city, resulting in conditions depicted in the video on the right, and of which the initial production source is unknown. Rick Prelinger, of the aforementioned Prelinger Archives has suggested that the post-event footage depicted on the right may have been shot by an Edison cameraman. (Update: It is believed that the imagery on the right was captured by Otis M. Gove, a noted and prolific film documentarian of that era, and who was working in the western United States at that time as a contracted traveling cameraman for Edison Studios.)

Both of these files are an extraction from longer source footage available from the Prelinger Archives. Some of that footage has been omitted from this presentation due to substantially poor presentation quality of the source content. Both files were adjusted to correct original capture timing, and the video on the right was horizontally flipped to correct the reversed-image version found in the Archives at the time of this posting.

These videos are also presented with only an approximate rudimentary synchronization of imagery. More precise synchronization has proven elusive due to differences in speed of travel, position of camera in relation to surroundings, dynamics of original imaging optics, and retention of content. As close as possible, the intent has been to show the structures and landmarks on the left in contrast with the devastation of the matching scenes on the right."
---
Shakespeare's Comedy of Errors.... on Donald J. Trump:

He is deformed, crooked, old, and sere,
Ill-fac'd, worse bodied, shapeless every where;
Vicious, ungentle, foolish, blunt, unkind,
Stigmatical in making, worse in mind.
The following 1 user Likes dancefortwo's post:
1 user Likes dancefortwo's post
abaris
(14-09-2018)
User(s) browsing this thread: 1 Guest(s)