Among the Sleep: Horror game played as an infant
25-11-2013, 08:17 AM
sporehux

Unapologetically Ungrammatical



Likes Given: 685
Likes Received: 2,223 in 1,099 posts

Posts: 2,854
Joined: Oct 2013
Reputation: 59
Among the Sleep: Horror game played as an infant
Kickstarter I joined for the future oculus support.
now has a regular demo for download.
Don't watch the youtube demo, dive straight in, see it if creeps the hell out of you.
Download for PC »
Download for MAC »
Download for Linux »
---
Theism is to believe what other people claim, Atheism is to ask "why should I".
27-11-2013, 12:08 AM
Free Thought

Too young to be so old.



Likes Given: 14,512
Likes Received: 9,563 in 4,832 posts

Posts: 12,666
Joined: May 2012
Reputation: 113
RE: Among the Sleep: Horror game played as an infant
I'll be back here some time after the 2nd December to voice my opinion.
---
The people closely associated with the namesake of female canines are suffering from a nondescript form of lunacy.
"Anti-environmentalism is like standing in front of a forest and going 'quick kill them they're coming right for us!'" - Jake Farr-Wharton, The Imaginary Friend Show.
27-11-2013, 12:46 AM
(This post was last modified: 27-11-2013 02:00 AM by Miss Suzanne.)
Miss Suzanne

What the hell am I doing?



Likes Given: 580
Likes Received: 736 in 395 posts

Posts: 804
Joined: Nov 2013
Reputation: 28
RE: Among the Sleep: Horror game played as an infant
I think I've heard of this game before. It sounds like it should be creepy in a creative/refreshing way (compared to other horror games). Oh, I'm really excited to play this demo, I hope it's good.

Edit: I'm not disappointed at all. This was a creepy demo and I totally did not expect what happened at the end. Only real issue I had was that I couldn't hug Teddy (or didn't notice I was hugging him) and, though I know he's crawling around and being all stealth-like, I think it's kind of weird the two year old didn't really make any crying/wimping/cooing noises. Still though,damn. I really want a full version of this!
---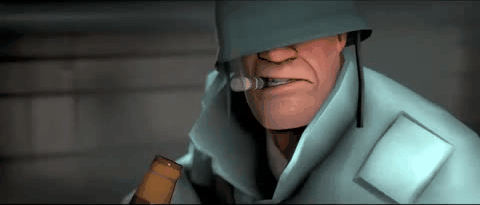 27-11-2013, 11:12 AM
Tartarus Sauce

Kitten_Lover_3000



Likes Given: 21,895
Likes Received: 5,295 in 2,269 posts

Posts: 4,744
Joined: Oct 2012
Reputation: 127
RE: Among the Sleep: Horror game played as an infant
Yeah, I've seen the demo playthrough before, looks freakin' groovy.
---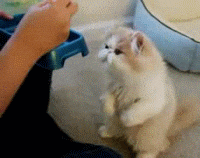 User(s) browsing this thread: 1 Guest(s)