Anti-vaccination
19-01-2014, 12:06 AM
Bucky Ball

ɥɐıssǝɯ ssɐpɐq



Likes Given: 7,556
Likes Received: 30,034 in 13,813 posts

Posts: 25,352
Joined: Jul 2011
Reputation: 139
RE: Anti-vaccination
---
Insufferable know-it-all.
It is objectively immoral to kill innocent babies. Please stick to the guilty babies.
28-01-2014, 09:36 AM
Crulax

There are some who call me... Tim.



Likes Given: 2,318
Likes Received: 2,337 in 878 posts

Posts: 1,394
Joined: Dec 2013
Reputation: 44
RE: Anti-vaccination
---
Onward, my faithful steed!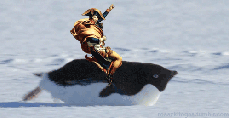 30-01-2014, 08:40 AM
exmuslim

Newbie



Likes Given: 2
Likes Received: 11 in 4 posts

Posts: 18
Joined: Dec 2013
Reputation: 0
RE: Anti-vaccination
Oh yes the anti-vaccine stuff is really taking a crazy level at my facebook feed.
31-01-2014, 11:30 PM
JAH

Semi-Regular Poster



Likes Given: 38
Likes Received: 478 in 309 posts

Posts: 882
Joined: Mar 2013
Reputation: 17
RE: Anti-vaccination
Not sure why this got bumped but I will share my own story.

As a child in 1950 I contracted polio (the last great worldwide epidemic). I can still see all these many years later a nurse coming into my room to wrap me in the thick, steamed woolen blankets that consisted of the Sister Kenney treatment. I can also still remember my mother being forced to visit me through the window. I have been told by my sister that I cried out "you do not love me" when she left and she cried.

I also as a child contracted measles, mumps (although that was fun as it came during a world series and I got to watch it on television) and chicken pox. Although spending time in a dark room because my eyes might be at risk when I had measles was a little off putting. One should note that I survived all of the above but with the exception of the mumps I am not sure I would like to do it again.

As soon as a vaccine for polio was available my mother made sure we all got it. We received both the Salk and Sabin ones.

My own children have received all the vaccines available although I will admit I resist the flu vaccine on the basis that one should develop their own immunities to that disease.

The anti-vaccine crowd are nutters who wish to put the rest at risk because they are ignorant. I can still remember incidents from those events that took place some 64 years ago. Do you want your children to experience that.
The following 1 user Likes JAH's post:
1 user Likes JAH's post
DLJ
(01-02-2014)
07-02-2014, 01:33 PM
jockmcdock

Junior Member



Likes Given: 258
Likes Received: 214 in 135 posts

Posts: 379
Joined: May 2013
Reputation: 6
RE: Anti-vaccination
(31-01-2014 11:30 PM)

JAH Wrote: As a child in 1950 I contracted polio (the last great worldwide epidemic).
That was our GREAT fear in 50s Glasgow. When the vaccine became available, our mother couldn't get us to the doc soon enough. If I remember correctly, it was administered by school docs.
Of course, I suffered everything else that kids suffered in those days. My kids and my grand kids got all their jabs. One of my grandkids might be autistic. His behaviour is very similar to mine. So, it can't be down to MMR vaccinations.
The following 1 user Likes jockmcdock's post:
1 user Likes jockmcdock's post
DLJ
(07-02-2014)
User(s) browsing this thread: 1 Guest(s)