Antisocial and Negative Outlook.
07-06-2012, 10:04 PM
LadyJane

☀ ☂ ☁



Likes Given: 5,103
Likes Received: 4,696 in 2,251 posts

Posts: 5,225
Joined: Apr 2011
Reputation: 94
RE: Antisocial and Negative Outlook.
Welcome to the world of the INTROVERT
Nothing wrong with that!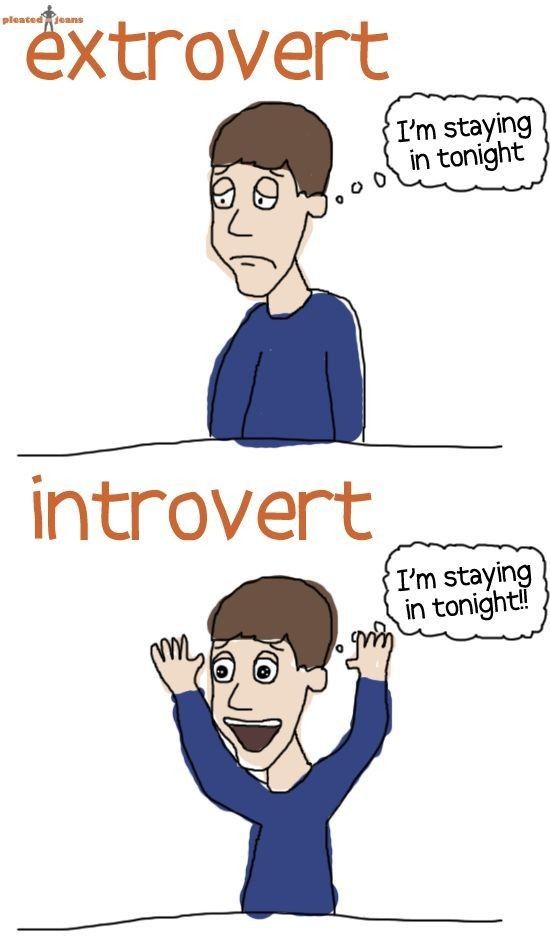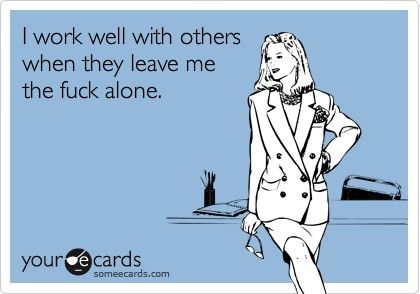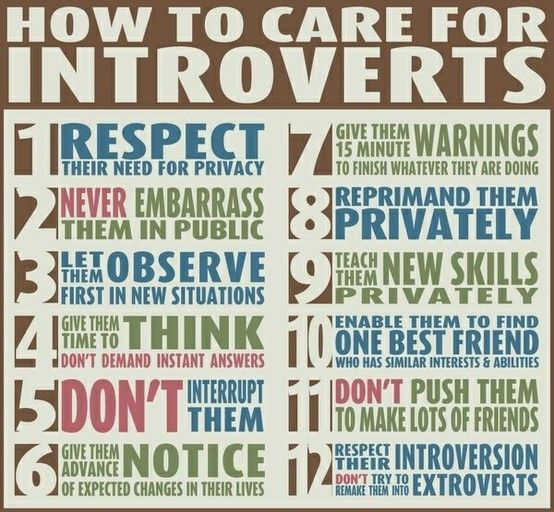 When I was in HS I was a huge introvert. I was also shy (not necessarily hand in hand with being introverted, but that was me) and because of this combo I was often called a bitch
It totally sucked because it made me even more introverted. I am the furthest thing from a bitch and the few people that took the time to figure it out became great friends. I guess it was a good way to weed out the tards.
After high school I went to school to be a child and youth councillor and was forced to do things that are against my nature (public speaking, group work, leading, etc). These were great skills to acquire and I can pull it off if I have to but I do NOT enjoy it ever, even now. Ick!
The biggest thing I learned about introvert/extrovert is that for an extrovert a crowd of people will energize and pump them up and staying home brings them the F down and makes them angry. So, the opposite for an introvert.
Sometimes when I force myself to go out to a shindig I do leave feeling good and connected even though I dragged my heels getting there.
I think it's important to respect oneself and their personality character of being introverted, but I also think completely cutting off is not healthy either. Sometimes it's good to force oneself and feel uncomfortable to socialize or do things, in the end it is healthy. Same for an extrovert to force themselves to stay home and reconnect with themselves- you know the type that does everything with everyone and you think they should calm the F down because they missed a million appointments from being so damn busy (makes my head hurt).
Boundaries and respect are a must and controlling the situation as much as possible is important too, so as not to get overwhelmed. Re: EXIT plan. Always have an exit plan for if you're overwhelmed, especially with situations you know won't jive well (maybe inlaws, coworkers, etc).
As far as being low, I am not a medication fan either (unless bipolar or something else a bit more severe for depression). Exercise has been a life saver for me. When I don't exercise I get grumpier and more negative. Choosing a solo exercise, of course, is the best. Not sure if this works for everyone, but for me talk-therapy helped a lot. Basically after several sessions I have learned to have those boundaries and to let go of anything I couldn't control (less worry and anxiety).
The following 13 users Like LadyJane's post:
13 users Like LadyJane's post
Erxomai
(07-06-2012)
,
Anjele
(08-06-2012)
,
ClydeLee
(08-06-2012)
,
Dom
(08-06-2012)
,
lucradis
(08-06-2012)
,
morondog
(08-06-2012)
,
houseofcantor
(09-06-2012)
,
Vosur
(09-06-2012)
,
Mr Woof
(09-06-2012)
,
Leela
(10-06-2012)
,
cjs
(20-01-2013)
,
GirlyMan
(21-01-2013)
,
Cithaerias
(10-11-2013)
User(s) browsing this thread: 1 Guest(s)