Apartment Hunting Tips?
14-03-2014, 11:12 AM
GirlyMan

My Own Personal Jesus



Likes Given: 30,119
Likes Received: 37,939 in 17,671 posts

Posts: 33,025
Joined: May 2011
Reputation: 211
RE: Apartment Hunting Tips?
Look carefully for any signs of roaches or bedbugs 'cause you will never get rid of them if they've already infested an apartment building.
---
#sigh
14-03-2014, 03:29 PM
Miss Suzanne

What the hell am I doing?



Likes Given: 580
Likes Received: 736 in 395 posts

Posts: 804
Joined: Nov 2013
Reputation: 28
RE: Apartment Hunting Tips?
Y'know, I'm gonna copy and paste all the stuff you guys have said into a document and printing them off so I got it when I'm touring. Sometimes I tend to forget to ask/look for things until after the fact and you guys are telling me are important stuff that would be a bad idea to forget. Thanks for all your help again
---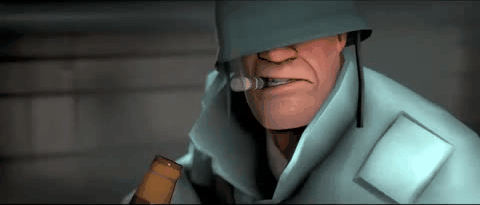 14-03-2014, 07:28 PM
nach_in

The Cow King



Likes Given: 413
Likes Received: 3,054 in 1,559 posts

Posts: 3,780
Joined: Feb 2012
Reputation: 65
RE: Apartment Hunting Tips?
post it here so we have a handy and comprehnesive list too
---

16-03-2014, 06:08 AM
Dark Light l'audace, l'audace, toujours l'audace!



Likes Given: 1,529
Likes Received: 4,887 in 2,524 posts

Posts: 7,676
Joined: Sep 2012
Reputation: 100
RE: Apartment Hunting Tips?
Here's the tips I got for you...

When you're considering an apartment, do yourself a favor. It sucks, but trust me, I can saves you a years worth of headaches. Go by the apartment complex at about 2 or so AM. My first apartment seemed fine in the day...at night, Mexican Motorcycle gang, prostitutes, drug-dealers, gun shots...

Look at the maintenance being done at the place. Is the paint fresh? Lawns manicured? If they don't keep up maintenance, you're probably gonna have trouble getting them to fix shit once it breaks.

Avoid the ground floor. Not only is it safer, it also allows you privacy. I personally prefer top floor on the corner. That gives you fewer neighbors with which you share floor/ceilings and walls. Quieter is better, and fewer people means fewer problems. On the downside that also means you are going to have to move furniture up more floors.

Before taking a place, run a hot bath. Not a few seconds or minutes of hot bath water, fill it up. Hot water heaters are expensive, and all too often they aren't replaced when they should be.

Don't sign the apartment checklist for damage until AFTER you've moved you furniture in. Dings happen when moving furniture. It wasn't you though, it was the guy before you. Carefully inspect everything, and make sure you get your deposit back. Check not only for damage, but also shitty repair jobs, and annotate them.

That's the 'musts' to me, the rest is down to preferences. I prefer a complex that's irregularly shaped and take the quietest out of the way area, something with a view if possible (not staring at neighbors). Not that I like apartment living at all. If possible, check out some houses for rent. You might be able to find something for rent by owner for a decent deal. Good luck!
---
16-03-2014, 07:45 AM
War Horse

Resident Scooter Trash



Likes Given: 2,399
Likes Received: 2,829 in 1,312 posts

Posts: 2,501
Joined: Nov 2013
Reputation: 54
RE: Apartment Hunting Tips?
"Motorcycle Gang"
Neighbors would be high on my list and if there are lots of kids running around.
Tho all the advice thats been given is spot on... I too used to be a landlord.
---
If bullshit were music some people would be a brass band.
User(s) browsing this thread: 1 Guest(s)