Artist does funny things with bills.
04-06-2012, 06:28 AM
Superluminal


Junior Member


Likes Given: 5
Likes Received: 148 in 76 posts

Posts: 185
Joined: Jan 2012
Reputation: 3
RE: Artist does funny things with bills.
You guys ever heard of a guy named Boggs? He draws his own money from scratch, and then tries to spend it. The only way to get his artwork is if he tries to spend the money with you. He doesn't try and pass it off as real money, but he asks you to take art instead of cash. Little do most people know his "Boggs Notes" are worth hundreds of times their fake face value. A $100 bill done by him is worth 10-20 thousand dollars in an art auction.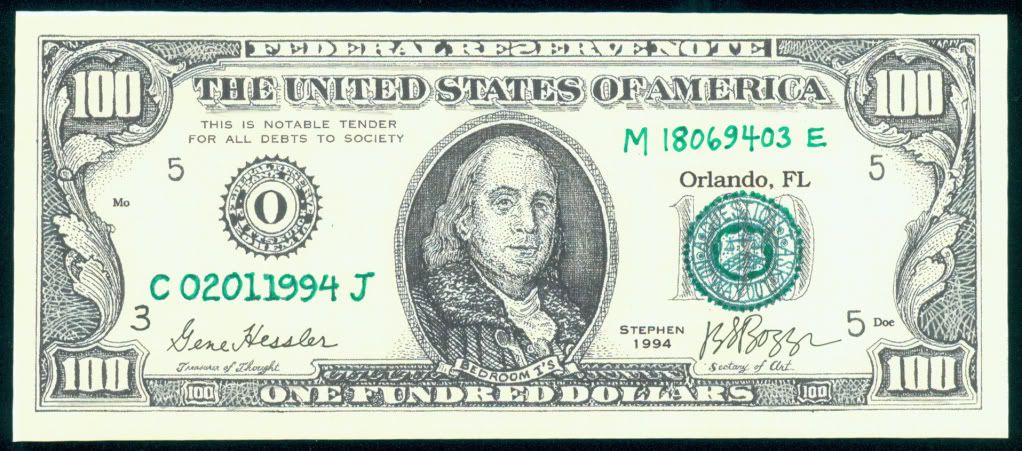 The following 2 users Like Superluminal's post:
2 users Like Superluminal's post
morondog
(04-06-2012)
,
Grassy Knoll
(13-08-2012)
User(s) browsing this thread: 1 Guest(s)