Atheist Grieving - A tad heavy with perhaps some triggers
26-02-2012, 07:36 PM
Anjele

Girly's Other Wife



Likes Given: 18,119
Likes Received: 31,917 in 13,466 posts

Posts: 24,829
Joined: Feb 2012
Reputation: 188
RE: Atheist Grieving - A tad heavy with perhaps some triggers
We lived in a small southern town for about 14 years. My middle child (an adult now with her own kids) still lives there. I was always struck by the usual greeting when I met new people...Hi, I am so and so...I would give my name and I am this kid's mother, the next question to me would be asking what church we belonged to. I must say I usually dodged an absolute answer. It seemed that everyone was heavily immersed in religion.

A year ago in January my middle child's best friend of 20 years was murdered by her husband who then turned the shotgun on himself. Their 3 year old (youngest of five between them) was in the house at the time. As I reached back to this town the religious blather was hard to take.

How could she be in a better place...how was it God's will to leave five kids without one or both parents? My teeth stayed clenched as I made the obligatory calls. Her facebook site was flooded with Bible verses.

I was surprised to find that my most devout friend began at that point to back off from her usual religious fervor. The mother of the young woman killed finally had heard once too often that things would be all right and that her daughter was now with God. She responded finally with...no, things will never be right again. And she's right, they won't.

Listening to the evangelicals try to justify and pacify set my teeth on edge. A beautiful young woman is gone. The kids are scattered among family. The town is torn apart with blame and rumor. The mom is moving away, she can no longer take it. No, Tori isn't an angel taking care of everyone from above. Tori is gone...gone from her friends, gone from her family, gone from her children and step-children.

When I heard the news, my knees buckled...a year later, I still ache for those that have lost someone they loved so much. My daughter is still reeling and I can't lie to her and say they will meet again. Tori isn't in some paradise...her paradise was being with her kids...that was taken from her.

I suppose it would be easier if I believed that she was on a cloud somewhere keeping watch over her loved ones and that we would all see each other again. But I can't wrap my mind around that fairy tale. All I can do is be there when my daughter needs to talk and I can hope that the kids left behind can somehow have a decent life.

How can some people use this horrifying event as a teaching moment to back up their religious belief of a loving God? I simply don't get it.
---
See here they are, the bruises, some were self-inflicted and some showed up along the way. -JF
The following 1 user Likes Anjele's post:
1 user Likes Anjele's post
Dom
(27-02-2012)
26-02-2012, 07:37 PM
satan69 Banned


Likes Given: 1
Likes Received: 74 in 49 posts

Posts: 234
Joined: Feb 2012
Reputation: -3
RE: Atheist Grieving - A tad heavy with perhaps some triggers
Neon, I will give you some different advice. This may sound odd, but why not be happy for your cousin. She decided not to continue the monotony of life. It might make you feel better. Look at it as she was going to die anyway and decided to go now. It's her choice.
21-06-2012, 01:36 AM
fstratzero

humanum est errare



Likes Given: 1,698
Likes Received: 1,846 in 990 posts

Posts: 2,703
Joined: Jun 2012
Reputation: 35
RE: Atheist Grieving - A tad heavy with perhaps some triggers
I had an atheist friend die. He was in a car accident that put him into a coma and then he slipped away.

Knowing he died, I broke down and cried. He was a closet atheist that needed me around so we could discuss our disbelief together. For him I was is religious frustration outlet.

At his funeral they had a pastor that got religious. I have expect him to jump out of the coffin and punch that pastor. It's irrational but I knew how much he'd hate that.

Half way through the service oddly enough the pastor almost fell on his own face, irrational as I was being I thought well at least that happened I fee better now.

After he was buried I went to console his wife. We cried a lot, and afterwards I spent time with his three daughters.

They say my trifoce tattoo and knew that their dad hadn't beat a certain Zelda game.

As my final goodbye I agreed to beat it. The daughters sat down and watched me beat Zelda Ocarina of Time.

Naturally it hurts a bit, even now, however I feel that my grieving was healthy. And I provided some closure for his little ones.
---
Member of the Cult of Reason

The atheist is a man who destroys the imaginary things which afflict the human race, and so leads men back to nature, to experience and to reason.
-Baron d'Holbach-
Bitcion:1DNeQMswMdvx4xLPP6qNE7RkeTwXGC7Bzp
21-06-2012, 07:21 AM
Xinoftruden

Dio inculato



Likes Given: 130
Likes Received: 256 in 176 posts

Posts: 761
Joined: Jun 2012
Reputation: 17
RE: Atheist Grieving - A tad heavy with perhaps some triggers
sorry for your loss.
I woke up and read this thread, There now a steaduly growing pile of kleenex beside my bed.
---
When you are courting a nice girl an hour seems like a second. When you sit on a red-hot cinder a second seems like an hour. That's relativity.

You cannot successfully determine beforehand which side of the bread to butter.
21-06-2012, 08:10 AM
(This post was last modified: 21-06-2012 08:20 AM by Bucky Ball.)
Bucky Ball

ɥɐıssǝɯ ssɐpɐq



Likes Given: 7,556
Likes Received: 30,003 in 13,799 posts

Posts: 25,333
Joined: Jul 2011
Reputation: 139
RE: Atheist Grieving - A tad heavy with perhaps some triggers
Tad did get a little heavy, but I got over it.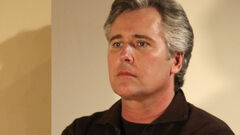 ---
Insufferable know-it-all.
It is objectively immoral to kill innocent babies. Please stick to the guilty babies.
User(s) browsing this thread: 1 Guest(s)