Bad Dehydration And Headaches When Waking Up
05-04-2017, 08:03 AM
Aliza

Ding! Ready!



Likes Given: 10,946
Likes Received: 10,066 in 3,501 posts

Posts: 5,053
Joined: Aug 2015
Reputation: 104
RE: Bad Dehydration And Headaches When Waking Up
(05-04-2017 04:00 AM)

EvieTheTurtle Wrote: Hi all.

Lately... for the last week or so... every time I wake up I feel super thirsty and my urine stings and I have a really bad headache.

I know this is all symptoms of dehydration. But I have started having a large mug of water before I go to bed but I still wake up dehydrated and with a really bad headache.

Is it because I'm not drinking much during the day?

Thanks.

ETA: Wow my head really hurts right now

It used to be easy to drink plenty of fluids but I drank a lot of flavored water that I loved. I probably was more likely to drink too much. I never ever had headaches and my family often did and i must have drank like 20 times a day.

But I live by myself now and I can't afford to buy anything to drink so I just drink tap water which tastes fucking disgusting to me. So I have to remind myself to drink and it's like several times in the morning when I wake up feeling super dehydrated with a bad headache... once more a few hours later and then once before bed.
If I've had alcohol (more than a drink or two) the night before, I always wake up feeling very dehydrated. Usually I wake up in the middle of my sleep so thirsty that I can't fall back asleep until I down a glass of water. Maybe it's something you're consuming that doesn't work well with your body chemistry and is acting like a diuretic? Too much salt?
---
My strategy of ignoring my problems until they disappear never seems to work out for me. ...I'll try to get around to dealing with that in the near future.
05-04-2017, 10:14 PM
Nurse

Defining My Own Purpose



Likes Given: 13,297
Likes Received: 7,593 in 2,452 posts

Posts: 3,650
Joined: Jun 2014
Reputation: 95
RE: Bad Dehydration And Headaches When Waking Up
Go to the doctor - they'll take you seriously. Expect to have bloodwork drawn and to pee in a cup
---
"If there's a single thing that life teaches us, it's that wishing doesn't make it so." - Lev Grossman
The following 3 users Like Nurse's post:
3 users Like Nurse's post
kim
(05-04-2017)
,
Gwaithmir
(06-04-2017)
,
Shai Hulud
(06-04-2017)
06-04-2017, 09:03 AM
Shai Hulud

Just a sandworm



Likes Given: 12,482
Likes Received: 14,357 in 3,691 posts

Posts: 5,452
Joined: Mar 2016
Reputation: 79
RE: Bad Dehydration And Headaches When Waking Up
Just joining the chorus of go to the doctor, it's way better safe than sorry. The thirst could be low blood sugar, this was one of the things that surprised me when I was borderline diabetic, I thought it was just dehydration when it was the body going "No dude, something is wrong." Also if the headaches linger, it might be sleep apnea. If they do think it might be, after having fun with needles and cups, then expect maybe a sleep study or two (which other than having all sorts of electrodes in your hair, isn't that bad. Comfortable rooms, usually away from windows from the two hospitals I've had one at, etc.
---
Need to think of a witty signature.
06-04-2017, 11:03 AM
(This post was last modified: 06-04-2017 11:06 AM by abaris.)
abaris

Regular Poster



Likes Given: 1,086
Likes Received: 2,092 in 946 posts

Posts: 1,565
Joined: Apr 2015
Reputation: 27
RE: Bad Dehydration And Headaches When Waking Up
Useless to speculate over something like that. A visit at the doctors is in order, not some internet advice based on anecdotal evidence. Seeing as Turtle lives in the UK and doesn't have to worry over coverage that's the only advice to give.
---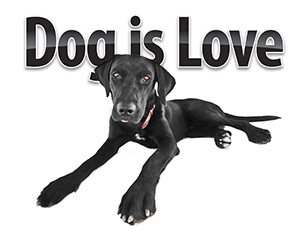 The following 1 user Likes abaris's post:
1 user Likes abaris's post
mustardseed
(13-04-2017)
User(s) browsing this thread: 1 Guest(s)