Brittany Maynard - Her right to choose
07-11-2014, 02:26 PM
Nurse

Defining My Own Purpose



Likes Given: 13,297
Likes Received: 7,593 in 2,452 posts

Posts: 3,650
Joined: Jun 2014
Reputation: 95
RE: Brittany Maynard - Her right to choose
(07-11-2014 09:49 AM)

Cathym112 Wrote:

(04-11-2014 08:30 PM)

Anjele Wrote: I bet you nailed it. Catholic upbringing.

I hope you are never in the situation to have to make a similar decision or to watch a loved one experience an agonizing, inevitable death - I think that you would look at things a different way now that you know that all the prayer in the world won't help.


I can attest to this. I watched at least two family members dying in agony while they essentially waited for a fatal complication. Thats what "being kept comfortable" means. It means you get the max dose of morphine while you wait for organ failure.

Why? What is the point of that? So that your family can have those last moments with you? I promise those last moments are nothing but agony for those watching helplessly. There was many many times that while I watched my beloved uncle struggle to breathe and listened to that horrible death rattle in his lungs that I just wanted to steal the morphine from the supply room and give him a fatal dose myself.

"At least we got to say goodbye" is horse shit. I didn't get to say goodbye because he couldn't hear me. To me, its no different than saying goodbye to a headstone or a casket. He can't hear me.
So much this, Cathy. So much this.
---
"If there's a single thing that life teaches us, it's that wishing doesn't make it so." - Lev Grossman
20-11-2014, 08:50 PM
Smercury44

Soulless Ginger



Likes Given: 27,462
Likes Received: 8,481 in 3,220 posts

Posts: 5,628
Joined: Sep 2013
Reputation: 114
RE: Brittany Maynard - Her right to choose
---
I hope that the world turns, and things get better. But what I hope most of all is that you understand what I mean when I tell you that, even though I do not know you, and even though I may never meet you, laugh with you, cry with you, or kiss you, I love you. With all my heart, I love you.
- V for Vendetta
The following 3 users Like Smercury44's post:
3 users Like Smercury44's post
Chas
(21-11-2014)
,
Rik
(21-11-2014)
,
Thinkerbelle
(21-11-2014)
21-11-2014, 07:36 PM
Ace

Regular Poster



Likes Given: 90
Likes Received: 996 in 504 posts

Posts: 1,451
Joined: Jun 2014
Reputation: 17
RE: Brittany Maynard - Her right to choose
(03-11-2014 04:22 PM)

Full Circle Wrote: I agree with you. Religions just love to meddle in other people's affairs like how to live, die, fuck & feel among other things.
and after exposing their obvious nonsense the theists will be like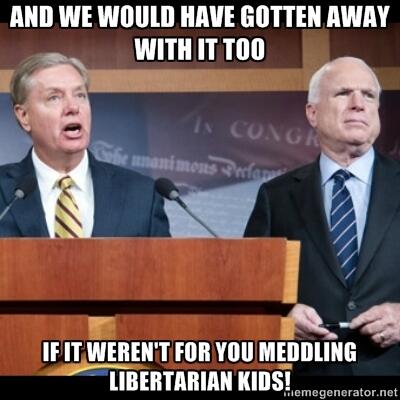 21-11-2014, 07:43 PM
Ace

Regular Poster



Likes Given: 90
Likes Received: 996 in 504 posts

Posts: 1,451
Joined: Jun 2014
Reputation: 17
RE: Brittany Maynard - Her right to choose
(03-11-2014 06:52 PM)

Rahn127 Wrote: That culture of death they are referring to is THEM.
A culture that wants the ends times and probably some actively trying to see that the world is destroyed so their precious little death cult can all be wisked away to paradise.

Freaks
euthanasia is the only form of killing the bible doesn't very proudly and very unfortunately loudly endorses
User(s) browsing this thread: 1 Guest(s)