Building stuff.
10-07-2016, 02:00 PM
I Am

Semi-Regular Poster



Likes Given: 404
Likes Received: 809 in 355 posts

Posts: 732
Joined: Jul 2013
Reputation: 23
RE: Building stuff.
25-07-2016, 06:34 AM
(This post was last modified: 25-07-2016 06:57 AM by onlinebiker.)
onlinebiker

Time To Cook



Likes Given: 3,326
Likes Received: 12,315 in 5,620 posts

Posts: 11,031
Joined: Jan 2015
Reputation: 66
RE: Building stuff.
Here's my latest. It's a 44 foot long (two sections) overhead crane track - that I got at a garage sale (delivered to my house for $125 -- pretty good for 1100 lbs of steel)..I put it into my barn (big old farm type barn) to lift heavy stuff up into the lofts on either side of the main ground level floor...
One of the pieces still in the driveway -
[img]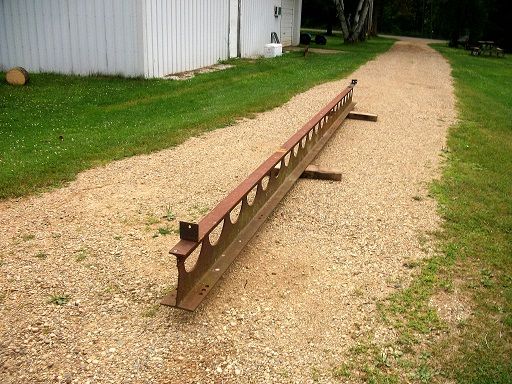 [/img]
The second piece just as it's set on the floor of the north loft. (the south piece was already in place -- forgot to take pics of that one)
[img]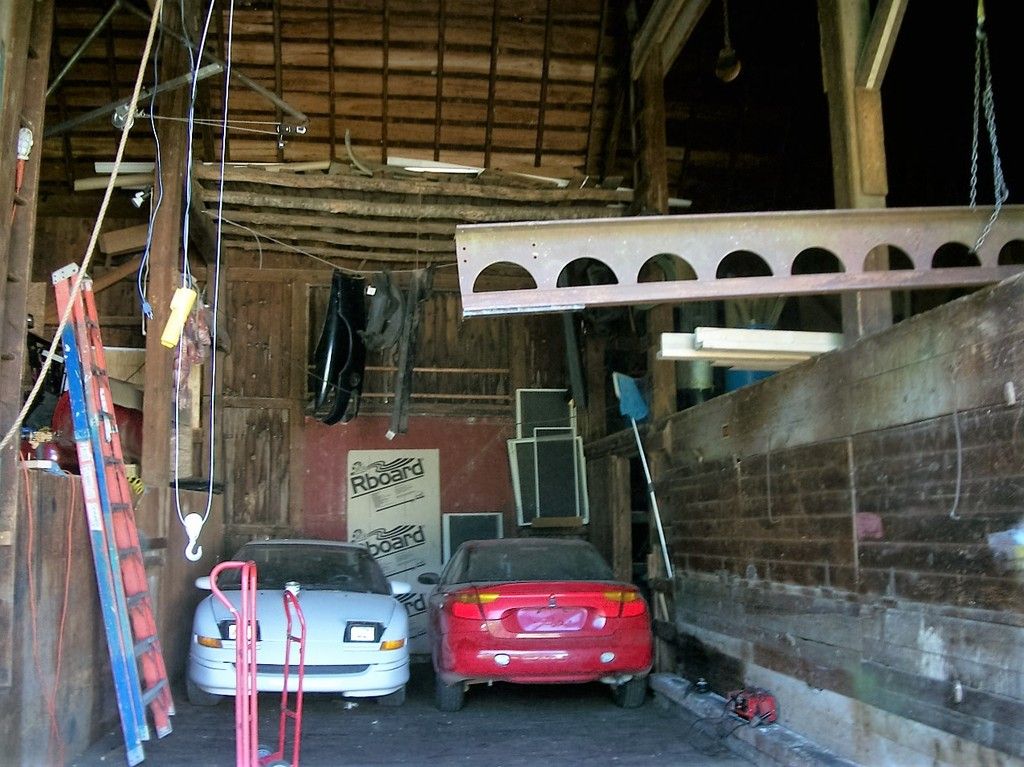 [/img]
How it's lifted (with come-alongs on both ends, attached to the wooden lifting posts on either side of the beam...)
[img]http://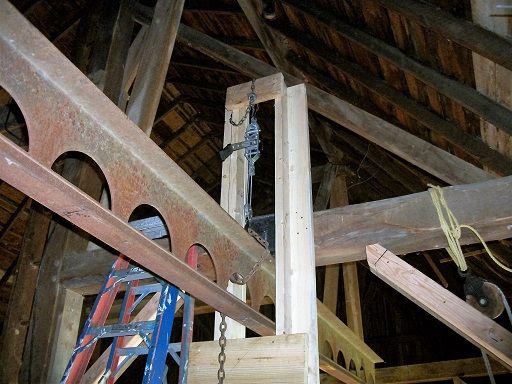 [/img]
Lifting
[img]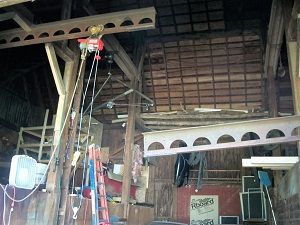 [/img]
Lined up, and the mounting plates , top, bottom and side (on other side) all in placed and bolted in.
[img]http://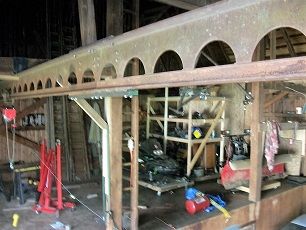 [/img]
Look close -- you can see the mounts, that go over the top of the beam - and the bolts that hold the beam to the mount. All the bolt holes where pre-drilled before lifting -- and were drilled on size - then oversized by 1/32 inch. So - the alignment of this was critical - and laid out using a laser - and a 50 foot measuring tape. All the bolts went through the mounting holes on the first try - without any force.
Pretty good trick, if you know how to do it....
[img]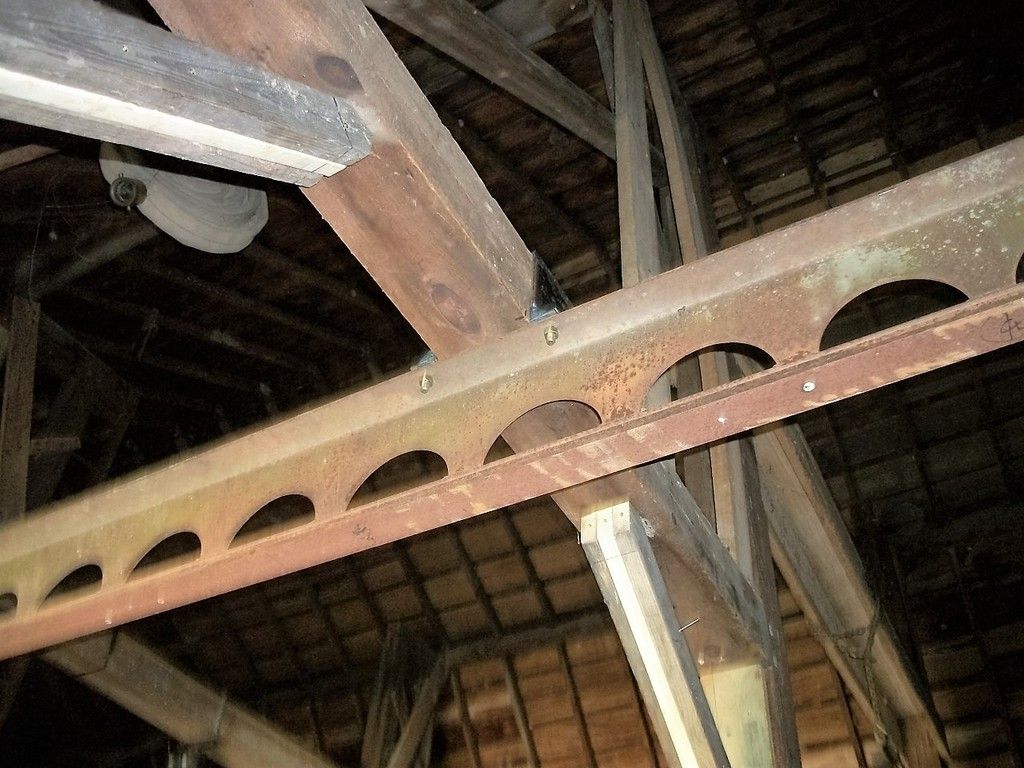 [/img]
The ends are supported on 4 x 6 inch poles down to the loft floor and stabilized to the beams on the north and south walls.
We figure it's good for at least 1000 kg (2200 lbs). I still have to put in the "top stone" bracings between the 45 degree shoring from the vertical beams to the horizontal beam - to form an arch with the I beam itself forming the center of the top stone.....
The electric hoist on it is a light one we picked up at a garage sale - brand new in the box for $35... it's 420 Kg (880 lbs) rated..
---
....

I'm a double atheist. I don't believe in your god or your politician.
The following 2 users Like onlinebiker's post:
2 users Like onlinebiker's post
Fireball
(25-07-2016)
,
yakherder
(25-07-2016)
User(s) browsing this thread: 1 Guest(s)