Bunch of miners killed in South Africa
20-08-2012, 05:50 PM
earmuffs Slightly More Evolved


Likes Given: 10,489
Likes Received: 18,546 in 8,119 posts

Posts: 20,011
Joined: Apr 2012
Reputation: 122
RE: Bunch of miners killed in South Africa
(20-08-2012 05:01 AM)

Red Celt Wrote:

(20-08-2012 04:55 AM)

earmuffs Wrote: And yeah the media is blowing this way out of proportion. But news is never news today, it's a 'story', and evil police open fire on protestors sells a hell of a lot better then 'angry unruly mob get shot after charging police lines with deadly weapons'


You should perhaps change your news vendors. I don't remember the initial BBC reports doing anything other than reporting a tragedy - and it was a tragedy, that a group of miners got that worked up that they were stupid enough to charge at the police.

And, despite what you think, there is a lesson to be learned by the police. They opened up in unison... with a vengeance.

Shooting those at the front (or over their heads) would have stopped them charging very quickly. Instead, they over-reacted. The police are meant to have more self-control than an average untrained group of men with guns. 34 dead men was a high price to pay.
With a vengeance? God they hardly chased them down killing every last one man, women and child.
More self control? I'm sorry, I wasn't aware that they taught "yeah just stand there and get killed" in police academy.
How about a tragedy that they had to have police with ak's there in the first place?
How about a tragedy that people can't have a civil protest these days without it leading into a full scale riot.
How about a tragedy that these protestors had already killed a cop and were pretty hell bent on killing more when the people they're angry probably don't even live in their country. WTF did the cops ever do to them?
You can't sit there and tell me "the cops should have had more self control" when in that exact same situation, you were standing there, angry men were charging you with machetes, your life was in very real danger, that you would just stand there and let them chop you up so they can get a 5% pay rise increase.
20-08-2012, 09:32 PM
Red Celt Humanist Misanthrope


Likes Given: 197
Likes Received: 613 in 302 posts

Posts: 750
Joined: Jul 2012
Reputation: 14
RE: Bunch of miners killed in South Africa
Yeah. Back in that previous thread, when I asked if you'd considered that you might be wrong... and your only reply was a LOL...? It kinda kills any interest in further dialogue.

You've perhaps spent too much of your life gaming. Debate/discussion isn't necessarily about winning or losing. Sometimes it can be about simple conversation, enlightenment or entertainment. You seem completely incapable of accepting even the remotest acceptance of a good counterpoint to something that someone says... because, hell, if you concede anything, you lose a life.

So, anyway. You ignored every word I said. I've lost interest in continuing.

You win! Yay! Scoop up those achievement points.
21-08-2012, 03:57 AM
earmuffs Slightly More Evolved


Likes Given: 10,489
Likes Received: 18,546 in 8,119 posts

Posts: 20,011
Joined: Apr 2012
Reputation: 122
RE: Bunch of miners killed in South Africa
The following 1 user Likes earmuffs's post:
1 user Likes earmuffs's post
frankiej
(21-08-2012)
21-08-2012, 04:07 AM
frankiej

Wiggin' Specialist



Likes Given: 2,130
Likes Received: 1,225 in 689 posts

Posts: 1,536
Joined: Apr 2012
Reputation: 32
RE: Bunch of miners killed in South Africa
Hmm, it seems that the police everywhere can't do anything right.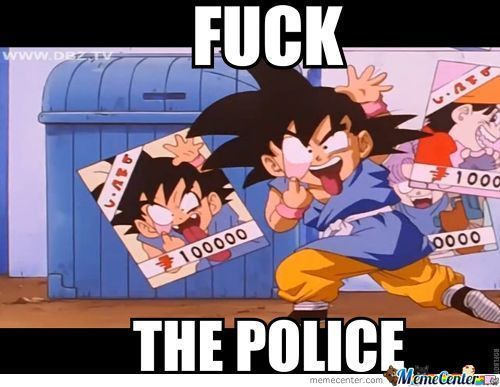 ---
Frankie de la Cunto
22-08-2012, 07:40 PM
Hughsie Ferdinand's Waifu



Likes Given: 1,236
Likes Received: 4,810 in 2,737 posts

Posts: 9,264
Joined: Apr 2011
Reputation: 109
RE: Bunch of miners killed in South Africa
I'm on the police's side on this one. I think we have to much of a nanny society and people need to learn that they are responsible for themselves. If an angry mob charges armed police then why should the police concern themselves with the mobs safety? People need to to learn that it is up to them not to charge someone with a gun, not up to the guy with the gun to ensure he doesn't hurt them too much.
---
Best and worst of Ferdinand .....
Best
Ferdinand
: We don't really say 'theist' in Alabama. Here, you're either a Christian, or you're from Afghanistan and we fucking hate you.
Worst
Ferdinand
: Everyone from British is so, like, fucking retarded.
The following 1 user Likes Hughsie's post:
1 user Likes Hughsie's post
earmuffs
(22-08-2012)
User(s) browsing this thread: 1 Guest(s)