But Religion Gives Me Answers
15-08-2016, 12:19 PM
unfogged

Aggressive Secularist



Likes Given: 17,269
Likes Received: 17,186 in 6,588 posts

Posts: 9,376
Joined: Sep 2014
Reputation: 83
RE: But Religion Gives Me Answers
If they want answers and don't care if they are correct or not...
---
Atheism: it's not just for communists any more!
America July 4 1776 - November 8 2016 RIP
The following 1 user Likes unfogged's post:
1 user Likes unfogged's post
Old Man Marsh
(16-08-2016)
15-08-2016, 01:34 PM
OrdoSkeptica

Your Judge Jury and Excutioner



Likes Given: 1,373
Likes Received: 367 in 183 posts

Posts: 425
Joined: Jul 2016
Reputation: 15
RE: But Religion Gives Me Answers
(15-08-2016 10:13 AM)

Aliza Wrote:

(13-08-2016 05:28 PM)

OrdoSkeptica Wrote: One of the most irritating and common retorts i heard when debating atheists goes like this

Science hasn't explain x but religion has so religion is better then science. And the religious explanation matches my experience so it's more reasonable . Your view of science is religious because you make science your god.ans science can't be trusted because it always changing.

it's stupid because

1.Being able to explain something does not mean it's a good explanation nor one that reflects reality

2.Anything in ignorance can seem reasonable

3. If you can just make stuff up and that stuff is your own personal opinion then of course it's going to make sense to you

4.Using your own human experience and imposing it on reality (like ID advocates do) is stupid

5. Science is a method not a dogma and no where not saying it will necessarily solve everything but religion is no substitute to it despite your insistence
"it has the answers" or "but it makes sense"

6. Science is self improving and self refining by method and design. The idea that something is true because it has not changed is foolish


I want to jump in on the conversation, but before I prepare my reply, I wanted to know what kind of theists you're having these conversations with? If you hadn't outed yourself as a Jew, I'd assume you're speaking to Christians, but because you're in the boat with me, it's possible that you're discussing this stuff with Jews. It's just that it doesn't feel like a Jewishy conversation ...unless you mean that you're talking to the Chassids or something.
To answer your question i'm not sure what religion the person was the kept saying it was not important only that this was about god not religion (i know silly)
But yes it dose not sound like a Jewish conversation
I also apologize if my opening post sounds overly generalized to all theists
---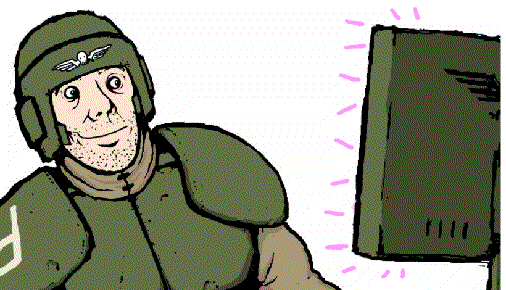 User(s) browsing this thread: 1 Guest(s)