Christian Quits Job Over 666 appearing on his W2.
08-02-2013, 02:02 PM
Matthew Laramore


A Symptom of Christian America


Likes Given: 5
Likes Received: 107 in 70 posts

Posts: 208
Joined: Aug 2012
Reputation: 1
Christian Quits Job Over 666 appearing on his W2.
---
Leviticus does not justify stupidity, but it is more than enough to define corruption of the human mind.
08-02-2013, 02:19 PM
Momsurroundedbyboys


Bawdy broad


Likes Given: 1,109
Likes Received: 996 in 632 posts

Posts: 1,972
Joined: Nov 2012
Reputation: 36
RE: Christian Quits Job Over 666 appearing on his W2.
You really can't fix paranoid or stupid. I would think he doesn't deserve a job, however now that his story made the news, I'm sure someone will take pity on him and give him a job.

It shouldn't be that way tho.
---
Those who are easily shocked should be shocked more often.
Sex is emotion in motion. -- Mae West
The idea of God is the sole wrong for which I cannot forgive mankind. -- Marquis de Sade


08-02-2013, 02:28 PM
Aseptic Skeptic


Senior Member


Likes Given: 508
Likes Received: 1,431 in 698 posts

Posts: 1,426
Joined: Aug 2012
Reputation: 29
RE: Christian Quits Job Over 666 appearing on his W2.
What an idiot.

Really? Quit a job because a number appears on some paperwork? What does this guy really think, that Satan is in charge of the company and somehow wants to steal this guy's soul without his knowledge, but somehow Satan is so stupid that he puts this random number on the W2 form to tip this guy off that his soul is about to be stolen...

Don't you have to give, or sell, your soul to Satan? I didn't think he could just take them by starting a business and claiming the souls of his employees without their knowledge. And if he can, wouldn't the "Father of Lies" be able to lie convincingly enough to keep this number off of the paperwork?

He obviously did it for attention, probably trying to one-up his friends and family. Oh, look what a good Christian I am, I am such a good Christian that I quit over the number of the beast. Nyah nyah, I'm better than all other Christians.

The worst part is that his company wants him back and is reprinting his W2 and banning the number from all possible uses within the company.

By the way, the number of the beast is 666, not 00666.
---
"
Whores perform the same function as priests, but far more thoroughly
." - Robert A. Heinlein
08-02-2013, 02:36 PM
bemore


BeChilling


Likes Given: 2,776
Likes Received: 2,707 in 1,432 posts

Posts: 3,645
Joined: Aug 2011
Reputation: 32
RE: Christian Quits Job Over 666 appearing on his W2.
Well its a good job he doesn't live in the UK and needs the emergency services but can only gain access to an upside down phone
---
The same colour blood just pass through our veins and tears taste the same when they splash on your face. Cant separate and still carry the weight, gotta heal get away from the fear and the hate. Gotta shake free from them chains, you see what remains, just a human being at the end of the day.
The following 1 user Likes bemore's post:
1 user Likes bemore's post
kim
(12-02-2013)
08-02-2013, 02:45 PM
smidgen


Member


Likes Given: 217
Likes Received: 176 in 117 posts

Posts: 431
Joined: Jan 2013
Reputation: 6
RE: Christian Quits Job Over 666 appearing on his W2.
Crazy.
---
The following 1 user Likes smidgen's post:
1 user Likes smidgen's post
earmuffs
(08-02-2013)
10-02-2013, 04:41 AM
Misanthropik


Peach Batman


Likes Given: 2,459
Likes Received: 1,682 in 916 posts

Posts: 2,302
Joined: Aug 2012
Reputation: 32
RE: Christian Quits Job Over 666 appearing on his W2.
I once knew a nice old guy named Larry. Larry had lost one of two sons in a car accident sometime in the early '80s, and it sent him on a downward spiral which would last over 20 years. The loss of his son tore his marriage apart and the subsequent divorce seperated him from the only son he had left. For a long time, he roamed from place to place; trying to maintain some semblance of a life, but never staying long enough to get his roots in the ground. Eventually, Larry ended up homeless. After sleeping in abandoned cars and underneath bridges, he eventually checked in to one of the various shelters set up around the state. During the day, he roamed about town; stopping to browse in bookstores and supermarkets - not with the intent of buying anything (he had nothing to spend), but simply to be in air-conditioning on hot Summer afternoons.
Then, one day, Larry met Jackie; a skinny red-headed guy who drove the supply truck for our town's school system. Jackie, being the incredibly well-meaning human being that he is, got Larry a job working for the schools. Being a custodian in our town doesn't pay much - only about 6-9 dollars an hour (depending on seniority and position) - but it was money that Larry didn't otherwise have. I was charged with teaching him the basics; how to properly clean a toilet, how to dry-mop a hallway, etc. But because Larry didn't have a car, I opted to drive him to and from work so he didn't have to spend what little money he had on a taxi. For the first several months, I drove him to and from the homeless shelter where he spent his nights with 5 other men in a home paid for by the state.
After many months of living in the shelter, Larry announced that he had saved enough money to get a lease on an apartment. For the next year, he slowly climbed the financial ladder; eventually taking in enough money to purchase his
own
groceries and, eventually, to buy himself a new car. Larry had picked himself up from 20+ years of slithering across rock-bottom and ascended the long ladder of reinvention to find himself back on top with the rest of the 9-to-5 society. His son rarely visited him and his wife never spoke to him again, but it didn't matter, because he had earned his way back to a normal life.
One day, as Larry was hard at work in his designated section of the school, our boss Mike stopped by for a friendly chat. Mike told Larry that even though he was doing a great job, there had been some complaints from a teacher regarding the emptying of her trash cans. It was a minor reprimand, and after patting him on the back, Mike went on his way; confident that Larry would simply make an effort to keep better track of his trash-emptying routine. But Larry did not take the news very well. I still don't know the extent of his reasons, but that mild complaint prompted Larry to set his keys on his supervisor's desk, clock out, and walk home for good. Soon, his rent began to stack up. His landlord was kind enough to give him an extension for several weeks until he could get his affairs in order, but that never came to pass and he was forced to kick Larry out of the apartment. With my help, Larry applied to several jobs around town, but was always met with rejection, and eventually had to sell his car in order to sustain himself. After that shallow well ran dry, I did my best to sustain him within reason, but even my efforts became futile. The last I heard of him, Larry was hooked to an oxygen tank in a homeless shelter out of town; waiting to die or hit rock-bottom once again. Whichever came first.
Until today, I thought Larry was the stupidest motherfucker for quitting his job, because his reasoning was absurd. The OP's story blows Larry out of the water.
/unecessarily long response to stupid christians.
---
Through profound pain comes profound knowledge.
Ridi, Pagliaccio, sul tuo amore infranto! Ridi del duol, che t'avvelena il cor!
The following 1 user Likes Misanthropik's post:
1 user Likes Misanthropik's post
Aseptic Skeptic
(12-02-2013)
10-02-2013, 05:05 AM
Bucky Ball
ɥɐıssǝɯ ssɐpɐq


Likes Given: 1,538
Likes Received: 4,389 in 2,354 posts

Posts: 5,112
Joined: Jul 2011
Reputation: 56
RE: Christian Quits Job Over 666 appearing on his W2.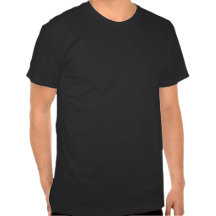 ---
Insufferable know-it-all.
Apocalypse : pretty soon / Apprentice woologist in training.
11-02-2013, 10:43 AM
KVron


☚ Banned


Likes Given: 644
Likes Received: 276 in 159 posts

Posts: 429
Joined: Nov 2011
Reputation: 11
RE: Christian Quits Job Over 666 appearing on his W2.
Are those people allowed to procreate?
Human stupidity will never end...
---
DISCLAIMER

: If you find a message from me offensive, inappropriate, or disruptive, please ignore it.
If you don't know how to ignore a message, complain to me and I will be happy to demonstrate.
12-02-2013, 10:32 AM
kim
Asymmetrically Brutal


Likes Given: 11,339
Likes Received: 5,148 in 2,609 posts

Posts: 5,089
Joined: Sep 2011
Reputation: 55
RE: Christian Quits Job Over 666 appearing on his W2.
I used to work at a phone company and we would get switch generated phone numbers for people's lines. Once in a while 666 would come up in someone's # and sure enough, people people were assholes about it.
I can't tell you how many people I had to "handle" who were all fucked up about their
evil
#. Asian people would also get freaked out by the # 4... a 6 or a 2 is good but
never
4... it's the death # - apparently it sounds like death when pronounced. However they loved 666!
I once got a goth paraphernalia shop who actually
requested
666 in their number. Shit, when you're trying for it, it's hard to get.
---
There is no shame in not knowing. The problem arises when irrational thought and attendant behavior fill the vacuum left by ignorance. ~ Neil deGrasse Tyson
Perception is up for grabs, and truth seems to be the one precious thing, that no one wants anyone to find.
12-02-2013, 10:53 AM
Chas


Terse & Deadly (so I'm told)


Likes Given: 6,567
Likes Received: 10,454 in 5,140 posts

Posts: 11,144
Joined: Nov 2011
Reputation: 82
RE: Christian Quits Job Over 666 appearing on his W2.
I have to leave TTA. I have 666 private messages in my Inbox.
---
Skepticism is not a position; it is an approach to claims.
Science is not a subject, but a
method
.
"We all got holes to fill, and them holes are all that's real;
Some fall on you like a storm, sometimes you dig your own."
User(s) browsing this thread: 1 Guest(s)