Christian Rock
25-01-2017, 06:38 AM
EvolutionKills

Certified Multi-Apocalypse Survivor



Likes Given: 23,228
Likes Received: 26,191 in 9,944 posts

Posts: 15,794
Joined: Jan 2013
Reputation: 143
RE: Christian Rock
(25-01-2017 06:33 AM)

onlinebiker Wrote:

(25-01-2017 06:30 AM)

EvolutionKills Wrote: Uh, no. Nothing kills my boner faster than organized religion.

I'm just saying that 'show me your tits' isn't something you're likely to see and or hear at a Christian Rock concert held at a church. I mean, of course people are fucking in churches; it's practically the international pastime for Catholic clergy...


And -- remember all them girls are dressed up nice, and freshly laundered..

heh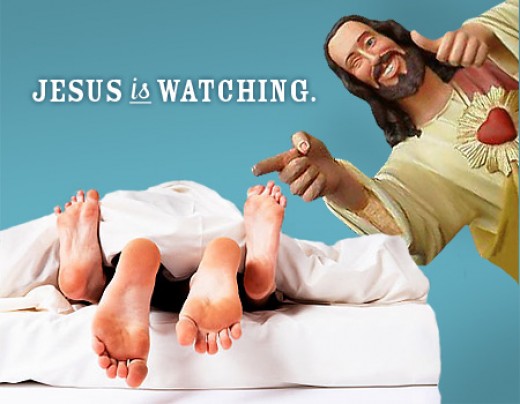 ---
The following 1 user Likes EvolutionKills's post:
1 user Likes EvolutionKills's post
onlinebiker
(25-01-2017)
26-01-2017, 08:50 PM
Shai Hulud

Just a sandworm



Likes Given: 12,388
Likes Received: 14,118 in 3,645 posts

Posts: 5,398
Joined: Mar 2016
Reputation: 79
RE: Christian Rock
(24-01-2017 09:44 PM)

hannaskywalker Wrote:

(24-01-2017 09:31 PM)

Shai Hulud Wrote: All Around Me is so great.






I that song!
So glad to not be alone in liking it! Also, if you like Flyleaf's sound, some of Plumb's older stuff is nice too. Like "I Can't Do This".
(25-01-2017 03:10 AM)

onlinebiker Wrote: So when xtian "rock stars" are out on tour -- how does that work with the groupies????

....

I suspect it's the same as regular rock stars, they just feel guilty about it afterwards.......
Was it Seth's podcast on behind the scenes in Christian music where someone said, as a guest, "Half of them aren't Christian anyhow"? Given I know someone who used to tour with one of the top ten most popular Christian bands in the industry (not as a member, as part of the support crew) and he ended up in prison for some serious fraud stuff (in his personal life, not with the band in any way), I'd not be shocked if there wasn't even religious guilt for stuff with groupies.
---
Need to think of a witty signature.
The following 1 user Likes Shai Hulud's post:
1 user Likes Shai Hulud's post
hannaskywalker
(29-01-2017)
User(s) browsing this thread: 1 Guest(s)