Creation Museum...
02-11-2012, 04:01 PM
Tartarus Sauce Forum's Producer of Hairballs



Likes Given: 18,137
Likes Received: 4,269 in 1,877 posts

Posts: 4,110
Joined: Oct 2012
Reputation: 114
RE: Creation Museum...
I'm particularly unnerved about the fact that there are US politicians that endorse this sad excuse of an establishment as a valid institution of knowledge.
Now for a humorous insight into the antics of creationist infighting. The Creation Museum is a more pompous, grandiose version of the same bullshit being espoused by the Creation Evidence Museum in Texas. Here is what Ken Ham had to say on that establishment:
"According to leading creationist researchers, this evidence is open to much debate and needs much more intensive research. One wonders how much of the information in the program can really be trusted!"
The Creation Evidence Museum was apparently attacked on similar grounds by other creationists, because they seem to be under the deluded impression that creationism has a standard against which to assess evidence, and that creationism has valid professional researchers judging that criteria. Can't help but laugh.
http://en.wikipedia.org/wiki/Creation_Evidence_Museum
---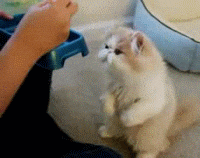 User(s) browsing this thread: 1 Guest(s)