Do white people secretly like Hitler?
02-09-2012, 02:55 PM
kim

Asymmetrically Brutal



Likes Given: 20,063
Likes Received: 10,163 in 4,860 posts

Posts: 9,255
Joined: Sep 2011
Reputation: 106
RE: Heil Hitler
(02-09-2012 02:45 PM)

Erxomai Wrote:

(02-09-2012 02:43 PM)

Atothetheist Wrote: Hitler didn't give me shit, he nearly "Exterminated" my whole linage.


No. You're wrong. After his death he visited the Americas and gave us all kinds of neat stuff!
I thought that was the Mormon Jebus... but sit... tell me all about it...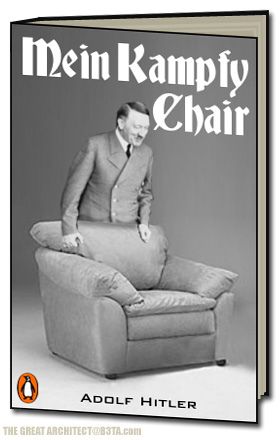 ---
I think in the end, I just feel like I'm a secular person who has a skeptical eye toward any extraordinary claim, carefully examining any extraordinary evidence before jumping to conclusions.
~ Eric ~ My friend ... who figured it out.
The following 5 users Like kim's post:
5 users Like kim's post
Magoo
(02-09-2012)
,
Hamata k
(02-09-2012)
,
Free Thought
(05-09-2012)
,
Percepticon
(08-01-2013)
,
Losty
(27-11-2014)
User(s) browsing this thread: 1 Guest(s)