Everything Else - Global News Tracker
16-11-2017, 09:06 PM
Likes Given: 2,092
Likes Received: 2,259 in 972 posts

Posts: 2,002
Joined: Feb 2015
Reputation: 46
RE: Everything Else - Global News Tracker
China will send a special envoy to North Korea on Friday, signaling a potential thaw
By Jonathan Kaiman
-

The LA Times
November 15, 2017 - Reporting from Beijing





C

hina will send a special envoy to North Korea on Friday, just days after President Trump's visit to Asia, Chinese and North Korean state media announced Wednesday, marking a potential diplomatic thaw between Pyongyang and Beijing.

The announcement closely follows Trump's Tuesday departure from Asia after a 13-day trip in which North Korea topped the agenda. Chinese President Xi Jinping will send special envoy Song Tao, the head of China's ruling Communist Party's International Liaison Department, to Pyongyang, according to the announcement.

Trump has made pressuring China a centerpiece of his strategy to thwart North Korea's ambition of developing the ability to launch a nuclear strike on the continental U.S. In Beijing last week, he pressured Xi to work "very hard" on the issue, he said. Xi, in turn, "stated that he is upping the sanctions" against North Korea, Trump tweeted on Saturday.

"The optimistic spin is that Donald Trump got through to the Chinese, and maybe the Chinese are taking this seriously — they're going to send somebody to Pyongyang to talk about coming around on the nuclear program," said Robert Kelly, associate professor in political science at Pusan National University in South Korea. "But it's probably more information sharing — the North Koreans want to know what's going on."

"The timing strongly suggests that this is in response to the Trump trip," he continued. "But past American presidents have pushed China on North Korea before, and China's never come around."

Song, the envoy, will "inform" North Korea's leadership about the outcome of the 19th party congress, a major political conclave in Beijing last month which appointed Xi to a second five-year term, China's official New China News Agency reported. Song has visited Vietnam and Laos, both fellow Communist states, on the same mission following the congress.

At a regular briefing on Wednesday, Chinese Foreign Ministry spokesman Geng Shuang said only that Song intends to brief North Korean leaders on the congress. He declined to specify whether the envoy would also discuss Pyongyang's nuclear ambitions. "During his visit, he will exchange views on major issues of common concern," Geng said.

China is North Korea's main ally and trading partner, accounting for 90% of the isolated state's trade volume. Yet China-North Korea relations have deteriorated in recent months. Beijing has been rattled by Pyongyang's recent string of missile tests — the country has conducted 15 since February — and a nuclear test in September, which occurred hours before Xi's introductory speech at a major international summit in southeast China.

No ministerial-level Chinese official has visited North Korea since 2015, when Liu Yunshan, a member of the all-powerful Politburo Standing Committee, met with Supreme Leader Kim Jong Un in Pyongyang. Chinese Vice Foreign Minister Liu Zhenmin visited Pyongyang in October 2016.

Few details of either visit have been made public.

North Korea has not tested a missile in two months.

China has pledged to enforce the latest round of United Nations Security Council sanctions, approved in August, which could cut $1 billion from North Korea's export revenue when they take full effect in January. Yet analysts say that China's North Korea strategy hasn't fundamentally changed in decades — Beijing worries that instability in Pyongyang could damage its national interests, and has yet to take any measures that would truly strangle its northeastern neighbor.

Trump, during his trip, at times appeared to hold out an olive branch to Pyongyang. While in Seoul, he suggested Kim "come to the table and make a deal." Yet near the end of the trip he appeared to reverse course by insulting Kim on Twitter, insinuating that he is "short and fat."

North Korea's official Korean Central News Agency responded to Trump's trip with characteristic vitriol, calling the U.S. president an "old lunatic." It criticized Japan and the U.S. for "increasing the danger of a nuclear war."

"Japan should mind that it will face a miserable end should it go recklessly relying on the U.S., which is no more than a paper tiger," it said.

The following 1 user Likes Kaneda's post:
1 user Likes Kaneda's post
Dom
(17-11-2017)
16-11-2017, 10:47 PM
Likes Given: 2,092
Likes Received: 2,259 in 972 posts

Posts: 2,002
Joined: Feb 2015
Reputation: 46
RE: Everything Else - Global News Tracker
Someone Now Owns a $450 Million Painting of Jesus
Real or not, da Vinci's 'Salvator Mundi' is believed to be the most expensive painting ever sold.
Kara Weisenstein -

Vice News


Nov 16 2017, 9:30am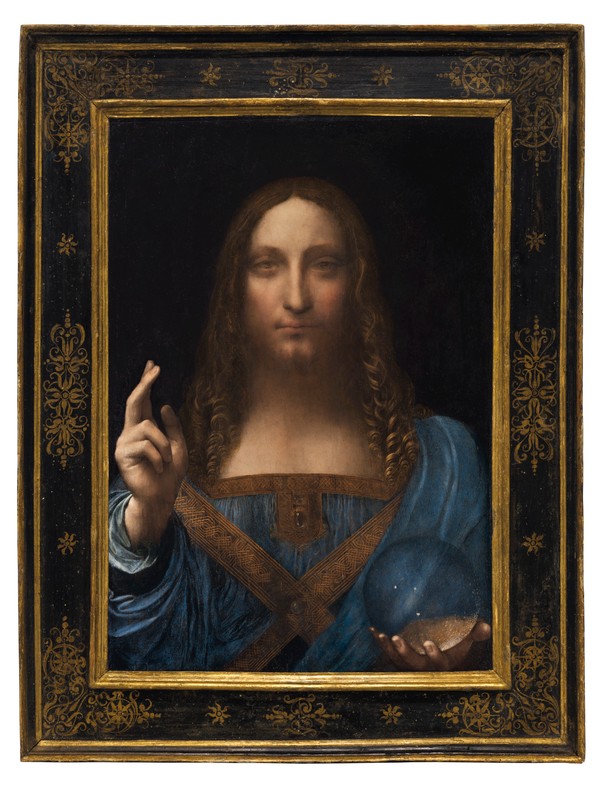 Leonardo da Vinci, Salvator Mundi. Image courtesy of Christie's
The art world is in a tizzy after Christie's auctioned a painting credited to Leonardo da Vinci for $450.3 million Wednesday night, making it the most expensive work of art ever sold.

Part of the reason the painting fetched such a high price is because fewer than 20 paintings by da Vinci are known to exist, and every single one—except Salvator Mundi—is in a museum. Painted around 1500, the painting depicts Jesus as the "Savior of the World," dressed in a flowing blue robe and holding a crystal orb.

Before Wednesday, the highest price ever paid for an artwork at an auction was $179.4 million for Pablo Picasso's Women of Algiers (Version O). And the most ever paid in a private sale is believed to be

$300 million for Willem de Kooning's Interchange.



Salvator Mundi has a pretty storied background, and supposedly hung in the bedroom of King Charles I's wife in the 1600s. It then disappeared for a few centuries before resurfacing in 1900, but someone had painted over Christ's face and hair in the intervening years, and people attributed it to one of da Vinci's followers, Bernardino Luini.

It then somehow wound up with the 2017 seller, a Russian billionaire named Dmitry Rybolovlev, who bought the painting for $127 million, and given Christie's share of the final price, made a profit of $273 million. The person who plunked down more than $400 million Wednesday is still unknown.

What makes the sale of Salvator Mundi a little scandalous, other than its exorbitant price tag, is the fact that not everyone is convinced it's a real da Vinci. Art critic Jerry Saltz made waves on Tuesday by

arguing that the painting is a fake

, citing X-rays showing extensive restoration and overpainting, as well as the painting's poor condition. Michael Daley, the director of ArtWatch UK, has also

published extensive research

questioning the painting's authenticity.

According to the Guardian, experts are most at odds over the orb in Christ's left hand, which disobeys the laws of physics—a real glass sphere would show an inverse reflection of what's behind it. Experts argue that da Vinci was well-versed in how light reflects and refracts, and the omission is a rookie mistake, indicating it may have been painted by an apprentice. (Christie's and at least one expert quoted in the piece have since refuted this assessment.)

Real or not, someone now owns a very, very valuable picture. And while it'll probably end up stashed in a huge warehouse in a strategic low-tax location somewhere, there are those who hope the anonymous buyer represents a museum and that

Salvator Mundi

will be the next

Mona Lisa

.
16-11-2017, 11:23 PM
Likes Given: 2,092
Likes Received: 2,259 in 972 posts

Posts: 2,002
Joined: Feb 2015
Reputation: 46
RE: Everything Else - Global News Tracker
The evidence points in one direction – we must ban neonicotinoids
Michael Gove
Thursday 9 November 2017 00.45 EST -

The Guardian
With more and more evidence emerging that these pesticides harm bees and other insects, it would be irresponsible not to restrict their use, writes the environment secretary, Michael Gove
A meadow brown butterfly and a bee share a flower in the sunshine at Anvil Point in Dorset. Photograph: Geoffrey Swaine/Rex/Shutterstock
"
Two principles guide this government's approach to the natural world. We want not just to protect but to enhance the environment. And we want our decisions to be informed at all times by rigorous scientific evidence.

Which is why when the science shows that our environment is in increasing danger we have to act. Like many others, I was deeply concerned by a recently published German study into the health of some insect populations. The Guardian covered the report in depth, not least because the statistics were so stark. Data gathered over 25 years appeared to indicate a 75% fall in the numbers of flying insects within those sites.

Environmental change on such a scale is profoundly worrying. Not least because of the critical role played by bees and other pollinators. These particular flying insects are absolutely critical to the health of the natural world. Without a healthy pollinator population we put the whole ecological balance of our world in danger.

Official biodiversity indicators show that the pollinator population has been in a state of overall decline since 1987. Although 29% of bee species increased over that period, 49% declined. Other evidence suggests more than half of solitary bees have declined.

And as is always the case, a deteriorating environment is ultimately bad economic news as well. Pollinators contribute somewhere between £400-680m every year to agricultural productivity, benefitting both the yield and the quality of crops. For example, gala apple growers are already spending £5.7m a year to do the work that natural pollinators should be doing, while for some crops like field beans there is evidence that a deficit in pollinator numbers is already having an adverse effect.

"
17-11-2017, 01:43 AM
(This post was last modified: 17-11-2017 02:29 AM by Kaneda.)
Likes Given: 2,092
Likes Received: 2,259 in 972 posts

Posts: 2,002
Joined: Feb 2015
Reputation: 46
RE: Everything Else - Global News Tracker
The House Just Voted to Bankrupt Graduate Students
Erin Rousseau
ON CAMPUS NOV. 16, 2017 -

The New York Times
Republicans held a news conference on Capitol Hill after the House of Representatives passed a tax reform bill.

CreditAl Drago for The New York Times
Republicans in the House of Representatives have just passed a tax bill that would devastate graduate research in the United States. Hidden in the Tax Cuts and Jobs Act is a repeal of Section 117(d)(5) of the current tax code, a provision that is vital to all students who pursue master's degrees or doctorates and are not independently wealthy.

I'm a graduate student at M.I.T., where I study the neurological basis of mental health disorders. My peers and I work between 40 and 80 hours a week as classroom teachers and laboratory researchers, and in return, our universities provide us with a tuition waiver for school. For M.I.T. students, this waiver keeps us from having to pay a bill of about $50,000 every year. — a staggering amount, but one that is similar to the fees at many other colleges and universities. No money from the tuition waivers actually ends up in our pockets, so under Section 117(d)(5), it isn't counted as taxable income.

But under the House's tax bill, our waivers will be taxed. This means that M.I.T. graduate students would be responsible for paying taxes on an $80,000 annual salary, when we actually earn $33,000 a year. That's an increase of our tax burden by at least $10,000 annually.

It would make meeting living expenses nearly impossible, barring all but the wealthiest students from pursuing a Ph.D. The students who will be hit hardest — many of whom will almost certainly have to leave academia entirely — are those from communities that are already underrepresented in higher education. The law would also decimate American competitiveness.

Some universities might be able to cover tuition for some students, but in so doing, they would be forced to decrease the total number of graduate students they accept. American applicants to graduate school will leave the United States in favor of less expensive international institutions, and United States institutions will be unable to attract international candidates. At M.I.T., 43 percent of graduate students are foreign nationals, many of whom receive international funding. These students conduct transformative research, and ar— a staggering amount, but one that is similar to the fees at many other colleges and universities. No money from the tuition waivers actually ends up in our pockets, so under Section 117(d)(5), it isn't counted as taxable income.

But under the House's tax bill, our waivers will be taxed. This means that M.I.T. graduate students would be responsible for paying taxes on an $80,000 annual salary, when we actually earn $33,000 a year. That's an increase of our tax burden by at least $10,000 annually.

It would make meeting living expenses nearly impossible, barring all but the wealthiest students from pursuing a Ph.D. The students who will be hit hardest — many of whom will almost certainly have to leave academia entirely — are those from communities that are already underrepresented in higher education.

The law would also decimate American competitiveness.
Some universities might be able to cover tuition for some students, but in so doing, they would be forced to decrease the total number of graduate students they accept. American applicants to graduate school will leave the United States in favor of less expensive international institutions, and United States institutions will be unable to attract international candidates. At M.I.T., 43 percent of graduate students are foreign nationals, many of whom receive international funding. These students conduct transformative research, and bring so much diversity of culture, experience and expertise to our schools. Do we really want to shut out the next generation of innovators from our universities?

Graduate students are part of the hidden work force that drives some of the most important scientific and sociological advancements in the country. The American public benefits from it. Every dollar of basic research funded by the National Institutes of Health, for example, leads to a $1.70 outputfrom biotechnology industries. The N.I.H. reports that the average American life span has increased by 30 years, in part, because of a better understanding of human health. I'd say that's a pretty good return on investment for United States taxpayers.

I personally owe my life and mobility to academic research. In 2015, I found out I had reflex sympathetic dystrophy (also known as complex regional pain syndrome), and since then, I have spent around 20 percent of my annual income on medical expenses. If Congress passes the House Republicans' tax bill as it stands, I will be forced to choose between medical expenses and my education.

In a horrible twist, the repeal of Section 117 (d)(5) isn't the only part of the tax bill that would hurt college students. The House bill would also end the student loan interest deduction, which allows individuals who make up to $80,000 and are repaying student loans to decrease their debt. It also eliminates the Lifetime Learning Credit, which is instrumental for many nontraditional students.
And still, House Republicans voted this bill into law. Now it is up to our representatives in both the House and Senate to reject it.



Erin Rousseau is a Ph.D. Student in the Harvard-M.I.T. Program in Health Sciences and Technology.
17-11-2017, 06:53 AM
Dom

Freethinker



Likes Given: 16,711
Likes Received: 21,534 in 9,910 posts

Posts: 19,923
Joined: Feb 2012
Reputation: 151
RE: Everything Else - Global News Tracker
Kaneda, could you make the print a little larger, please? If I increase the zoom anymore it distorts, which doesn't help either. The print is too small for my poor old eyes. It looks nice the way you have it laid out, but I can't read it and I like to make it my morning reading. Very nice thread!
---
Science is the process we've designed to be responsible for generating our best guess as to what the fuck is going on. Girly Man
The following 1 user Likes Dom's post:
1 user Likes Dom's post
Kaneda
(18-11-2017)
17-11-2017, 09:06 AM
Likes Given: 2,092
Likes Received: 2,259 in 972 posts

Posts: 2,002
Joined: Feb 2015
Reputation: 46
RE: Everything Else - Global News Tracker
Zimbabwe takeover: Five things you should know
Thursday 9 November 2017 00.45 EST -

Africa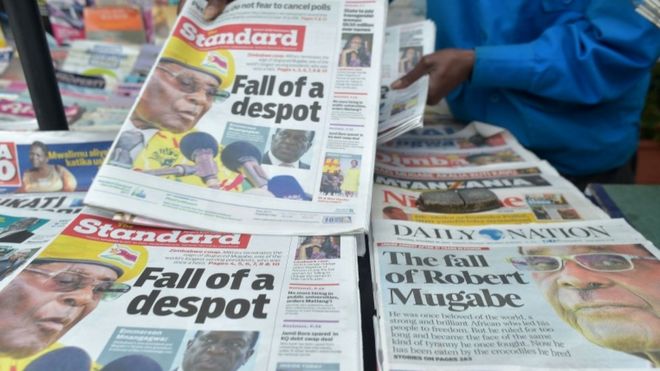 As the world waits to see what Zimbabwe's military will do next after seizing control of the country and detaining President Robert Mugabe, we look at some of the key things you should know about the country and its current situation. [/b]
1. The economy is in a mess
Zimbabwe has gone from one economic crisis to another over the last decade. Estimates of the country's unemployment levels vary, but the country's biggest trade union claims the jobless rate was as high as 90% earlier this year.
Zimbabwe has struggled with hyperinflation, which peaked in 2008 with an official rate of 231 million per cent. The country was forced to abandon its own currency at a rate of Z$35 quadrillion to US$1, adopting the use of foreign cash.
Because of a continuing chronic shortage of hard money, the government issued their own version of dollars called bond notes, but they have rapidly lost their value.
People with money stored electronically in banks are unable to access it, or are subject to strict limits on what they can withdraw. Because of this, crypto-currencies that are traded online have risen in popularity. Following the news of the military takeover, Bitcoin prices in Harare surged on Wednesday.
2. Mugabe has been controversial for some time
The 93-year-old leader has confounded his critics by staying in power for so long. Sometimes dismissed as a cartoon figure abroad, he was viewed in Zimbabwe, at least originally, as a revolutionary hero who fought against white minority rule.
But he and his supporters have used violence to keep a tight grip on power, using the machinery of the state to bolster his party and himself.
His party says it is fighting capitalism and colonialism, but the country's economic problems have tested even his most ardent supporters.
He has often said he would only step down when his "revolution" was complete, but also wants to hand pick his successor - something that may have led to the current crisis as the president's health looks to be failing.
3. The country does have an opposition
Since Mr Mugabe first came to power as prime minister in the 1980 British-supervised independence elections, there has been opposition to his rule.
He changed the constitution to make himself president in 1987. In 1999 the Movement for Democratic Change (MDC) opposition group was formed, and protests and general strikes became more visible as the economy failed.
Aside from state violence, he has managed to retain power through quelling his political enemies and sidelining his powerful allies. Former Vice-President Emmerson Mnangagwa is the latest to be sacked.
Mr Mugabe's recent moves to line his wife Grace up as a potential replacement look to have been a move too far.
4. Any new leader may not be a big change
If the ousted Mr Mnangagwa does come back to succeed Mr Mugabe as president, his credentials are not too dissimilar.
Another veteran of the country's war of independence, he has been considered a key link between the army, intelligence agencies and Zanu-PF party. He has been accused of masterminding atrocities during the country's civil war and attacks on opposition supporters.
In the last four decades, the country has been dominated by veterans and the military looks to have intervened to keep that status quo.
5. It is still possible for Mugabe to stay in power
As noted, the people being touted to take over from Mr Mugabe aren't necessarily radically different from him in political ideology.
In a statement on television, the military said it had temporarily taken control to "target criminals" around he head of state, not Mr Mugabe himself.
There is a possibility he could be left in power at the end of this, possibly after Mr Mnangagwa is reinstated as vice president and a plan of succession formed. Or he could be kept on as a ceremonial figurehead while others take control of the country's affairs more directly.
The following 2 users Like Kaneda's post:
2 users Like Kaneda's post
Dom
(17-11-2017)
,
DLJ
(18-11-2017)
17-11-2017, 09:13 AM
(This post was last modified: 17-11-2017 09:17 AM by Kaneda.)
Likes Given: 2,092
Likes Received: 2,259 in 972 posts

Posts: 2,002
Joined: Feb 2015
Reputation: 46
RE: Everything Else - Global News Tracker
Uganda brought to its knees as doctors' strike paralyses health service
Government failure to address low pay and lack of medical supplies drives staff to walk out, as patients' groups warn that lives of most vulnerable are at risk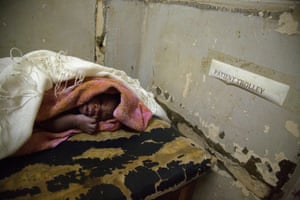 A newborn baby on a patient trolley at Lira hospital, northern Uganda. The government has branded the ongoing doctors' strike illegal. Photograph: Peter Caton/VSO
Samuel Okiror in Kampala
Thursday 16 November 2017 08.33 EST -

The Guardian
Public health services across Uganda have been brought to a standstill as doctors strike over pay and poor working conditions.
Members of the Uganda Medical Association (UMA) began nationwide action on 6 November over the government's failure to meet their demands for salary and allowance increases, as well as for a review of the supply of medicines and other equipment in health centres.
Talks between doctors and the government, which has called the strike illegal, ended in stalemate on Wednesday.
This week, President Yoweri Museveni deployed doctors from the military to public hospitals to cover services. Doctors are due to meet the president for talks on Friday.
The government issued a directive warning doctors to return to work or face serious consequences.
The standoff has left the public health care system in Uganda paralysed, with reports of patients dying as a result.
Doctors and medical interns are providing only emergency services, particularly in obstetrics, paediatrics and accident and emergency.
"Our health ministry is frustrating the effort and spirit of ending this strike. The intimidation must stop," said Ekwaro Obuku, from the UMA. "We want the government to address our issues and concerns. We shall attempt to resume the negotiations and continue to explore other possibilities."
Health minister Jane Aceng said: "It's very unfortunate that the doctors have decided to take it this way at the time when patients need them most. It's not in the interests of [the] medical profession to see patients die."
Uganda is experiencing a severe shortage of trained health workers across the country, particularly in rural areas, which has placed increasing demands on existing medical staff.
Ugandan doctors' pay is low. A medical officer earns 1.1m shillings (less than £230) a month, while a consultant is paid 2.6m shillings and senior consultant 3.4m a month.
The UMA is calling for wages for medical officers to increase to 15m, and 48m for senior consultants, with accommodation and transport provided.
The government has said it is willing to increase doctors' salaries but insists staff must await the outcome of a salary review commission, which is due in two weeks. The commission was set up by Museveni last month to review the remuneration of all civil servants and address discrepancies.
"For years and years government has refused to pay clinicians a living wage and ignored the plight of Ugandan patients who suffer the consequences of the health worker crisis. Deplorable remuneration in the public sector has left health workers with no option but to strike," said Asia Russell, executive director of the Health Global Access project.
But Regina Kamoga, chairperson of the non-profit Uganda Alliance of Patients' Organisations, said in a statement: "We believe that our doctors deserve better in their [remuneration] and welfare, [but] we, the patients' fraternity in Uganda, are extremely concerned that the doctors have preferred industrial action over saving lives and dialogue with government.
"We anticipate that the impact of the industrial action is already costing the lives of many innocent patients, children and expectant mothers at wards."
Dennis Odwe, a policy analyst on health and HIV-related issues, based in Kampala, said the full impact of the strike would be felt by people living with HIV and Aids, elderly people, and poor people in rural areas. "Threatening of the health workers will not help," he said.
Lizzie Wastnedge, a student doctor at Uganda's teaching hospital, Mulago, said it was easy to demonise doctors but "this fails to recognise the wider problem".
"For decades patients have become sick and [are] dying due to lack of the medications they need, and a lack of staff to treat them whilst the government has failed to act to improve the health infrastructure," she said.
To end the strike, the Ugandan government needed to commit to strengthening the health system, she added.
"This involves not only paying doctors and other healthcare workers fair salaries, but also improving the supply of essential medications and emergency equipment nationally, so that staff are able to treat the patients they see."
The following 1 user Likes Kaneda's post:
1 user Likes Kaneda's post
Dom
(17-11-2017)
17-11-2017, 09:25 AM
Likes Given: 2,092
Likes Received: 2,259 in 972 posts

Posts: 2,002
Joined: Feb 2015
Reputation: 46
RE: Everything Else - Global News Tracker
China: Hainan
The giant, glittering structures of Hainan's architectural 'arms race'
Ben Westcott and Nanlin Fang, CNN • Published 16th November 2017
(CNN) —
It's the island paradise in southern China referred to by people across the country as "the Hawaii of China."
But it isn't Hainan's natural beauty that's catching the eye of visitors to the island's major cities of Sanya and Haikou in recent years.
Spectacular new hotels and entertainment complexes are springing up everywhere.
"Design has become a really key and important feature of new projects entering the market," architect Scott Myklebust, whose firm M CO Design has been creating buildings for Hainan since 2005, tells CNN.
"It's such a competitive market, there are so many hotels that are being developed and built -- finding something that differentiates you from all the others is key."
If you drive along Sanya's enormous, sandy bay you'll see the huge, curved structures of Phoenix Island towering above the artificial island built especially for them.
Ma Yansong, the founder and principal partner at Mad architects, told journalists in 2010the design for Phoenix Island was iconic, designed to help sell Sanya "like a business card."
"It is an island in the sea. Architecture on the island should look like it grew out of the sea. They should be curvy, just like coral or sea star. It feels like they are a group when they are pieced together," he said, according to Hainan Daily.
Entering the city from the east though, you could drive past the half a dozen enormous, flat, tree-like buildings of the Beauty Crown Grand-Tree Hotel, which opened in 2016 in Sanya's city center.
Further north, flying into Haikou, you might see the beginnings of an enormous ying-yang symbol, which developers say will be a massive entertainment complex known as the Nanhai Pearl.
And that's just the start. Many more eye-catching structures are being planned for the island.
"The market has been an arms race to develop the next most interesting or extreme project," says Myklebust.
Myklebust isn't just a casual observer in Hainan's architectural "arms race."
Spread over an intimidating 440,000 square meters on Lingshui Bay near Sanya is M CO Design's sprawling Aloha hotel and entertainment complex.
Inspired by the famous Waikiki waterfront in Hawaii -- a fitting design for the "Hawaii of China" -- the resort will feature thousands of hotel rooms, serviced apartments and villas for all ranges of guests.
"If you look at the hotels along Waikiki they're right up against the water, and then at the back, along the road, is basically a commercial and retail district ... It's the biggest thing we've ever built," says Myklebust.
Already in its third stage of development, the project is likely to be completed around 2019, adds the architect.
A flower in the ocean
Few projects planned for Hainan are as spectacular as the artificial island being constructed off its western coast though.
Unlike Phoenix Island and Nanhai Pearl, the Ocean Flower Island isn't located close to one of Hainan's two major cities, but it certainly doesn't lack in grandeur.
Spread across multiple artificial islands and built by Evergrande, one of China's largest property developers, the project is advertised to contain theme parks, shopping malls, museums and an opera theater as well as a massive conference center.
One of the designers on the project, LAVA founder Chris Bosse, says its sheer size made it difficult to design.
"The challenge of the project ... is to build something so big and so artificial and make it feel natural," he says.
"Our inspiration generally comes out of nature, out of geometry from nature and process from nature and things you see and feel and experience in nature."
To that end, Bosse's design for the initial stage of the island was a lotus flower, with five separate petals coming out from the center.
Bosse, who has worked as an architect extensively across China, including during the 2008 Beijing Olympics, says Hainan Island itself has something special that needs to be factored into local designs.
"It struck me as this amazing, beautiful, natural place but with a great future and a future that will involve a lot of people and a lot of development," he says.
"To try to bring these two things together without destroying the land will be a challenge."
'You're looking for miles'
Bosse isn't the only architect to try to weave Hainan's natural beauty and assets into their plans.
Elsewhere on Hainan, Paramount Hotels and Resorts is planning an enormous five-star hotel, complete with shops, restaurants and even a waterfall.
Mike Stewart, director of design at YWS Design & Architecture, says Paramount Boao's design is based on a flower.
"(But) we wanted to see this was more the budding stage of the flower, this was meant to show the growth and the future potential for this whole area," he tells CNN.
Between the large tower of rooms at the rear and the luxury apartments at the front, close to the beach, there's a large shaded area where guests can paddle man-made rivers in a canoe or shop and eat beneath the simulated canopy.
"When a breeze comes through, (the canopy) will angle to draw it down into this shaded area. The idea is that, with the pattern on there in the shape of leaves, it feels like a tree canopy when you're underneath," says Stewart.
But it isn't all based around nature. Stewart says they've included a special cultural touch for visitors heading down to the VIP apartments -- a Chinese tea house floating on the lip of the waterfall.
"The tea house is an open structure, very traditional in its appearance but there are no walls so when you walk through the glass you're looking over the waterfall and down the vista of the beach, so you're looking for miles," he says.
Projects left in limbo
The tide of projects and ideas doesn't show any signs of slowing down at the moment.
But as with all large, spectacular projects inside China there's never any guarantee construction will be completed, given the growing weight of Chinese debt, political intervention and general business uncertainty.
In August 2016, HNA Group held a design competition for the master plan for their man-made Nanhai Pearl artificial island off Haikou, which was won by New York-based Diller Scofidio + Renfro
But as of now, the Haikou Planning Bureau said they hadn't yet received a final design for the enormous island.
Indeed, for some of the architects who've designed the majestic structures soon to be dotting Hainan Island, sometimes they can just hope one day they'll see their dream realized.
"You never know for a while ... (In China) it's a very on-again, off-again process so you never really know where they're going to end up with it," says Stewart.
"I hope they do it, it'd be great."
The following 1 user Likes Kaneda's post:
1 user Likes Kaneda's post
DLJ
(18-11-2017)
17-11-2017, 09:35 AM
Likes Given: 2,092
Likes Received: 2,259 in 972 posts

Posts: 2,002
Joined: Feb 2015
Reputation: 46
RE: Everything Else - Global News Tracker
FEDERAL PROSECUTORS ARE USING PLEA BARGAINS AS A SECRET WEAPON FOR DEPORTATIONS
Brooke Williams, Shawn Musgrave


The Intercept

- November 15 2017, 9:24 a.m
QUOTE:
"
ATTORNEY GENERAL JEFF
Sessions is pushing federal prosecutors to bypass immigration courts as part of the Trump administration's hard-line strategy on deportation. Behind closed doors, prosecutors are pressing noncitizens to sign away their rights to make a case for remaining in the country.
In the most dramatic cases, immigrants charged with crimes are signing plea agreements in which they promise they have "no present fear of torture" on returning to their home country. The pleas can block them from seeking asylum or protection from persecution.
While plea agreements such as these are not entirely new — and are difficult to track — some defense attorneys who specialize in immigration fear they will become commonplace under Sessions. They're also concerned prosecutors will push them for minor crimes that previously might not have led an immigration judge to order deportation.
Immigration experts question the fairness of such provisions in plea agreements and even their overall constitutionality. Some say they might violate international treaties.
Susan Church, an attorney who was one of the first to sue the government over President Donald Trump's executive orders, said the leverage prosecutors hold at the plea-bargaining table heightens the risk of abuse.
"Obviously I have seriously grave concerns about eliminating the small level of due process that's afforded to immigrants in immigration court," she said. "They absolutely should not be proposed as part of a plea agreement."
An examination of court records, memos from the Department of Justice, and other documents, as well as interviews with lawyers, suggest federal prosecutors are increasingly likely to demand plea bargains in which noncitizens sign away these due process rights.
In one recent case in Massachusetts, the prosecutor said the provisions were "non-negotiable," according to the defendant's attorney.
In a memo in April, Sessions directed all federal prosecutors to place higher priority on certain immigration offenses, including improper entry, illegal re-entry, and unlawful transportation of undocumented immigrants. He further instructed prosecutors, when possible, to seek "judicial orders of removal" that enable federal judges to order deportation without any hearing in immigration court.
"I know many of you are already seeking these measures from District Courts," Sessions wrote. "I ask that you continue this effort to achieve the results consistent with this guidance."
Three months later, in his regular bulletin to U.S. attorneys, Sessions invited attorneys from Immigration and Customs Enforcement to share tips on what they called a "game-changer": Make deportation part of plea agreements offered to noncitizens charged with crimes.
This "seldom used" strategy would "offer a powerful and efficient tool for prosecuting criminal aliens — one that provides enormous value to the Department of Homeland Security (DHS) and furthers new Department of Justice policy," the how-to memo stated. It went on to list benefits, including using the waivers "as a bargaining chip to negotiate a plea with a defendant who is less interested in fighting removal than in litigating the prison sentence."
Michael Cohen, a former federal prosecutor who is now a criminal defense attorney in Florida and New York, said he had heard about the Justice Department's new strategy but has yet to see it in action. He said he would be extremely hesitant to advise a client to sign such a waiver.
However, Cohen said, an individual prosecutor might not have the same discretion in light of the administration's directives.
"You're duty-bound to follow your office's policies," he said. "I understand that."
Devin O'Malley, a spokesperson for the Justice Department, said these types of plea agreements can "increase the efficiency of the immigration court system, save Americans' tax dollars, and promote good government."
"This common-sense commitment to the rule of law will help reduce pressure on the immigration court pending caseload that has more than doubled since 2011," O'Malley said in an email.
While district offices declined to discuss plea waiver language, materialsfrom a Senate Judiciary Committee hearing in 2008 pointed to how some prosecutors might be "hesitant to use it as a general practice."
The same report noted the rarity with which plea agreements had been used to order the deportation of immigrant defendants: 160 times between fiscal year 2002 and fiscal year 2008. In the same time period, ICE removed more than 1 million people, according to data analyzed by the Transactional Records Access Clearinghouse, run by Syracuse University.
Donna Lee Elm, who is in charge of federal public defenders in the Middle District of Florida and an expert on plea bargain waivers, said the Justice Department's new tactics are affecting many people who "actually should be entitled to be heard in immigration court."
"They're using the hammer of threat of prosecution and a long prison sentence to give up the rights in an immigration case," she said.
Waiving a hearing in immigration court is not trivial. In the past five years, about 30 percent of noncitizens charged with crimes have succeeded in convincing an immigration judge to let them stay in the country, according to TRAC data.
Elm said some of the plea agreements likely are violating decades-old international treaties, in which the federal government vowed to enable people to seek asylum in this country.
"You can't waive that — it's not like waiving the right to trial," she said. "They just didn't think these through."
In the July 2017 bulletin, one federal prosecutor from Louisiana, Dominic Rossetti, described how the immigration hearing process can be ineffective and wondered "if there might be a better way to effect these removals."
In one section of the memo — "The Elephant in the Room" — Rossetti shared his frustration trying to prosecute a convicted criminal for "failure to depart." He wrote that the defendant's experiences were "truly terrifying" to the point that a jury might sympathize with the horror the defendant might face upon return.
"
17-11-2017, 09:46 AM
Likes Given: 2,092
Likes Received: 2,259 in 972 posts

Posts: 2,002
Joined: Feb 2015
Reputation: 46
RE: Everything Else - Global News Tracker
On human rights and climate change, Justin Trudeau's actions don't match his talk: Walkom
The Liberals talk a good game. But they never quite deliver.
Canadian Prime Minister Justin Trudeau shakes hands with Vietnamese Prime Minister Nguyen Xuan Phuc and Philippine President Rodrigo Duterte during a photo for the ASEAN-Canada 40th Commemorative session in Manila, on Tuesday. (ADRIAN WYLD / THE CANADIAN PRESS)
By THOMAS WALKOM, National Affairs Columnist


Toronto Star

- Tues., Nov. 14, 2017
Justin Trudeau's Liberal government talks a good game — particularly in the areas of human rights and climate change.
But it never quite delivers.
Over the last few days, the prime minister has been in Asia where he has had the chance to confront two notorious human rights violators: Philippine President Rodrigo Duterte and Burma's de facto government leader Aung San Suu Kyi.
Meanwhile, Environment Minister Catherine McKenna was in Bonn where she pressured other governments to get serious about fighting climate change.
On the face of it, both were promoting what the Liberals call progressive values.
Indeed, Trudeau said he did "mention" human rights to Duterte when the two ran into each other on the sidelines of an economic summit in Manila. Duterte is accused of having more than 7,000 suspected drug users and pushers murdered without trial since he became president last year.
A few days earlier in Vietnam, Trudeau had what his special envoy to Burma Bob Rae called a "tough" conversation with Suu Kyi. Her government is waging a campaign of ethnic cleansing that has forced hundreds of thousands of Rohingya Muslims to flee Burma.
In both cases, saying something is, I suppose, better than saying nothing. But in practical terms, Trudeau did no more than U.S. President Donald Trump — who, according to a spokeswoman, also discussed human rights "briefly" with the monstrous Duterte.
The prime minister did not, for instance, warn Duterte and Suu Kyi that they could be subject to Canadian sanctions unless they mended their ways.
In fact, Trudeau said, he pointed out that no one is perfect and that Canadian governments, too, have done bad things in the past.
Which, while historically accurate, doesn't help either Duterte's victims or the Rohingya.
While all of this was going on in Asia, McKenna was in Germany promoting a scheme to phase out coal-fired electricity generation globally in order to reduce carbon emissions.
She pointed out that Canada has already made a start on this — which indeed it has.
The former Conservative government of Stephen Harper came up with a plan to phase out most coal-fired generation. The Trudeau government accelerated it. Ontario has closed its coal-fired plants and Alberta has promised to do the same.
But Canada is not phasing out coal.
First, the federal government plans to exempt coal-fired generating plants that are able to reduce their emissions significantly through new technologies, such as carbon capture and storage. This is perilously close to the notion of clean coal that Trump is mocked for discussing.
Second, Canada continues to mine and export coal for other countries to burn. In 2015, it exported more than 30 million tonnes, mainly to Asian steelmaking plants.
All of which is to say that McKenna's crusade against coal, while welcome, isn't exactly as advertised.
But then little in the climate-change struggle is. The UN has reported that the carbon reduction targets secured under the much-ballyhooed 2015 Paris Accord are grossly inadequate and that much more must be accomplished if the world is to keep global temperature increases within safe bounds.
More to the point, most countries — including Canada — do not have mechanisms in place that will allow them to reach these targets. Ottawa's proposed $50 per tonne carbon tax, for instance, is nowhere near high enough to do the job. Some experts say it would have to reach $200 per tonne of greenhouse gas emissions to be effective.
For the Trudeau Liberals, climate change and human rights are defining political principles. To maintain their reputation as a so-called progressive party, they must be seen to be on the correct side of both.
That's why they talk about them so much.
But as the events of the past few days have illustrated, they are not always willing to match their actions to their rhetoric.
Yes, Trudeau is opposed to extrajudicial killings in the Philippines and ethnic cleansing in Burma. But he's not opposed enough to do anything substantive about them.
And yes, McKenna has good intentions when it comes to fighting climate change. But she too is reluctant to grasp the nettle.
Perhaps these are the occupational hazards of being politicians. Or perhaps they are the occupational hazards of being Liberals.
User(s) browsing this thread: 1 Guest(s)