Evolution, help me understand.
05-12-2011, 01:56 PM
germanyt

Apatheist



Likes Given: 637
Likes Received: 1,668 in 962 posts

Posts: 3,425
Joined: Nov 2011
Reputation: 27
RE: Evolution, help me understand.
(05-12-2011 01:21 PM)

Denicio Wrote:

(05-12-2011 12:04 PM)

germanyt Wrote:

(05-12-2011 11:50 AM)

Denicio Wrote:

(05-12-2011 11:45 AM)

germanyt Wrote: So much to learn. Don't know where to start. I think the reason such a large percentage of people don't believe in evolution is 1) they are too stupid/lazy to learn the smallest details of it and 2) dumb things like "if we come from monkeys then why are there still monkeys?" keep getting repeated as a result of #1.


When i hear the #2 explanation, i generally applaud them loudly! Congratulate them on successfully reading and really knowing the content of Origin of Species. THEN ask them what their second favorite thing about Origins was that they disagreed with most, oh, and what chapter was it again that Darwin stated we came from monkeys? (as silly me...i forgot).

By that point they are angry at me for mocking them for their own stupidity....but if they DARE say anything else...i'll remind them it was THEY who opened their ass and said such stupid things without having the 1st clue. I dont do well with uninformed opinions. Its OK to be stupid, just dont be so god damn bold about it because Bachmann or your Pastor told you it was true.

D



Fucking this man. We should have a beer or something.


Not a beer guy, but i can appreciate a fine red wine! If you ever find yourself at the ass end of the universe (memphis, TN), i'll gladly have you over for some 2" Thick New York Strip steaks and a nice Chianti! Thanks for the props.

D
I'm a Pinot Noir guy myself. I like my whole face to smack after every sip.
---
"Whenever you find yourself on the side of the majority, it's time to pause and reflect."
-
Mark Twain
05-12-2011, 01:58 PM
ddrew

The Slanderin' Jesusbuster



Likes Given: 417
Likes Received: 785 in 393 posts

Posts: 712
Joined: Sep 2011
Reputation: 10
RE: Evolution, help me understand.
---
Those who can make you believe absurdities can make you commit atrocities. -- Voltaire
07-12-2011, 07:40 AM
Ghost

Regular Poster



Likes Given: 20
Likes Received: 942 in 498 posts

Posts: 2,202
Joined: Jul 2010
Reputation: 30
RE: Evolution, help me understand.
Hey, Dusk.
Clint's first video is pretty bang on.
I find it's always important to point out that evolution isn't an act. Evolution is simply the map of past changes. The act that drives evolution is selection. Mutation causes variation. There's only so much space within the given environment so only so many can survive to the age of reproduction. Those that have advantageous variations are more likely to survive than those with disadvantageous variations. Selection is the process in which the fittest (never to be confused with strongest, a sloth is all but useless but it's perfectly fit for its environment) survive and their traits are selected for. All evolution maps are the historical trees of which variations survived.
The next most important thing to point out is that evolution is not HEADED anywhere. It is NOT a process of amelioration. It is NOT the process of moving from simple to complex or from less good to ideal. Nothing evolves TOWARDS anything. Evolution is like a drunk on a sidewalk. The wall represents minimum complexity (unicellular organisms) and the gutter represents maximum complexity (organisms that are too complex [the law of diminishing returns] can't survive). The drunk walks forward (through time) trying not to faceplant (go extinct). The drunk stumbles back and forth as he moves forward, alternately becoming more or less complex. Now imagine the same scenario with a dozen drunks, stumbling over each other and bumping into one another, and you see how each agent in the environment (from a mammal, to a virus, to a tree, to rainfall) affects the evolutionary path of every other agent.
As an example, a bigger human brain is better. More storage, more computing power, better language centre... A lot of science fiction depicts "more evolved" future-humans having giant weather balloon heads. Seems great on the surface, but not a single woman on the planet would ever survive childbirth because their colossal-headed children would rip them apart as they passed through the birth canal. This illustrates the fundamental truth of biology: more is not better, better is better; and the fundamental truth about evolution via natural selection: that which works flourishes, that which does not is SELF-eliminating.
So the evolutionary process is basically governed by an algorithm. IF you have variation by mutation AND there is competition for finite resources AND you have selection AND traits are passed on (heredity) THEN you have an evolutionary process.
This gives rise to the notion of Universal Darwinism; the idea that the evolutionary process does not just apply to genetic organisms, but that it applies to any replicator one might find anywhere in the universe. A replicator is varied information that selfishly reproduces itself and whose properties make it more or less likely to be reproduced. Genes fit quite nicely into this model. A gene is varied (light skin, dark skin, in between skin, albino skin) information (DNA is not the gene but rather the physical structure that stores the information) that replicates selfishly and whose properties make it more or less likely to be reproduced (the gene that codes for a heart that lasts beyond the age of reproduction is more likely to be reproduced than the gene for a heart that craps out when you're 5). A second replicator that people have been researching for 35 years is the meme; the unit of cultural transmission. It's varied information (say, what style of hat should be worn, or how to cook chicken, or what letters make up an alphabet) that replicates selfishly and whose properties make it more or less likely to be reproduced. Here's
a fascinating TED talk by Christoph Adami
in which he talks about other possible replicators.
Peace and Love and Empathy,
Matt
The following 1 user Likes Ghost's post:
1 user Likes Ghost's post
kim
(09-12-2011)
09-12-2011, 06:37 AM
Loathed

Lifelong Atheist



Likes Given: 0
Likes Received: 4 in 4 posts

Posts: 18
Joined: Dec 2011
Reputation: 0
RE: Evolution, help me understand.
I would recommend Dawkin's book "The greatest show on earth". I haven't finished it yet but it's good so far. He has a lot of books most of which are about evolution, haven't read them yet myself but you could
---
What can be asserted without proof can be dismissed without proof Christopher Hitchens

With or without religion, you would have good people doing good things and evil people doing evil things. But for good people to do evil things, that takes religion Steven Weinberg
09-12-2011, 12:47 PM
Neko

The Cat



Likes Given: 18
Likes Received: 2 in 2 posts

Posts: 15
Joined: Nov 2011
Reputation: 0
RE: Evolution, help me understand.
---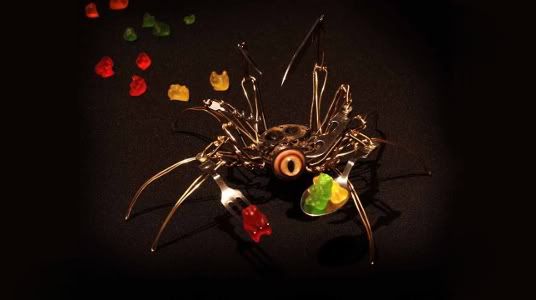 User(s) browsing this thread: 1 Guest(s)