Exploring: Fact/Fiction
24-04-2013, 11:11 AM
houseofcantor

living word of gwynnite



Likes Given: 14,363
Likes Received: 18,811 in 8,070 posts

Posts: 14,134
Joined: Oct 2011
Reputation: 130
RE: Exploring: Fact/Fiction
(24-04-2013 11:03 AM)

TheGulegon Wrote:

(24-04-2013 10:53 AM)

houseofcantor Wrote: That's why Gwynnite is religion, silly.


I believe one of the "stories", articles, whatever, on my Comcast.net Home page today, is entitled "Paltrow Named Most Beautiful Woman"
That's so this morning.
But that's why I'm so bouncy and fulla neck right now.
The following 1 user Likes houseofcantor's post:
1 user Likes houseofcantor's post
Erxomai
(24-04-2013)
24-04-2013, 06:16 PM
DapperDannyD

Newbie



Likes Given: 2
Likes Received: 0 in 0 posts

Posts: 4
Joined: Apr 2013
Reputation: 0
RE: Exploring: Fact/Fiction
@houseofcantor

Thanks for your insight... I often thought maybe if my faith in God was stronger, my experience with the healer may have been more successful!

Alas!

The fact is my (somewhat weak) faith had been rocked - and I guess I just wanted something to believe in...
24-04-2013, 06:57 PM
Tartarus Sauce

Kitten_Lover_3000



Likes Given: 21,895
Likes Received: 5,295 in 2,269 posts

Posts: 4,744
Joined: Oct 2012
Reputation: 127
RE: Exploring: Fact/Fiction
Yep, calling science a "doctrine" is problematic. Saying that it takes "faith" to trust science the same way it trusts religion is also incorrect, as other have already explained.

Using the scientific method in search of answers requires, as David Hume would have said, proportioning belief to the evidence. Reliable evidence is going to be the cornerstone upon which theories will be constructed around. Found counter-evidence to your original hypothesis? Well, you have to stop right there and figure out the implications of that. Is your original hypothesis in need of tuning? Does it need to be thrown out in light of this new evidence? Are you misinterpreting the counter-evidence? Does the counter-evidence not actually hold any water, etc. It's a process that reinforces theories through each hit and miss, for the image becomes clearer the further along in the process you are.

Religion does the opposite, it proportions evidence to the belief. Found counter-evidence to your claim/belief? Throw it away! No such thing as counter-evidence if you ignore it! Why were you questioning things in the first place? Just believe in Jeebus and everything will be fine. Of course, not all religious people are blind, mindless dolts, but since religion has been a historical tool used by rulers to cultivate their subjects into peaceful, unquestioning pawns for thousands of years, the standard of "don't ask questions, questions are dangerous" is a major driving force behind religious systems as a whole.
---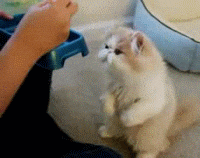 24-04-2013, 07:01 PM
bbeljefe

Enemy of the State



Likes Given: 707
Likes Received: 1,021 in 607 posts

Posts: 1,991
Joined: Jan 2013
Reputation: 27
RE: Exploring: Fact/Fiction
(24-04-2013 05:38 AM)

DapperDannyD Wrote: ~in the hope that maybe some of the more experienced and wiser members of this site could perhaps enlighten me...
Uh... there are some old people here and there some smartasses.... that's about it.
Quote:I have always been a Christian. I was baptised shortly after birth, and inducted into the Catholic Church, I've prayed all my life, been to church, experienced 1st hand a "spiritual healing" and felt "the Holy Spirit" in times of despair.
What is a spiritual healing? How do you know it was a spirit and not a chemical phenomenon in your brain which caused a psychosomatic reaction?
Quote:I am also scientifically minded, and while I do not accept the Old Testament as absolute truth, more a theological anthology with parables and old stories that have guided morality since the dawn of modern-humankind,

I do believe in something

.
This is a good explanation of why...
Quote:Some years ago, I took the most powerful LSD I had ever experienced. It showed me that the mind is a mysterious thing. I truly physically and spiritually experienced feelings that I had never felt before, and have not since.

What this showed me, and most scientists would agree, is that the perception of a human being is limited - often BY your own brain - and that our Universe is made of theoretical particles (Dark Matter mainly) that the human brain cannot ever truly perceive or understand.
If we can know (or suspect) something about a thing, it has already been perceived.
Quote:Could What people have called "God" for millennia, really exist in a form to which the human brain has not yet, and maybe never will, truly comprehend?
We have applied attributes to gods. That we have applied them means we have a perception of what a god is or could be. While it is possible that something exists that we cannot comprehend (or perceive), that such a thing is what we have applied the description god to would be a coincidence that defies all odds. In simple terms, x could exist but the discussion isn't about x, it's about a thing called god. And once you've described a thing, you've established a falsifiable claim.
Quote:I also watched "Zeitgeist" which explored the astrological influences to the bible, as well as the mythology of both Biblical Testaments.

Which shook me.
In fiction, anything can be related to anything. The similarities between the Kennedy and Lincoln assassinations are remarkable but not supernatural.
Quote:People now ask "the universe" to provide their blessings. Is this not still a form of God worship? Have human beings just slowly progressed from worshipping the sun and moon to now worshipping the infinite universe to which have now all become so accustomed?
People worship all kinds of things. In fact, there's some nutcase here who worships some movie actress, if you can believe that nonsense...
Quote:Should I just jack in this idea of a God and Saviour? And if I did, would I not just become another member if an alternative "church", where nature and science are worshipped, so similarly to the "word of God"
I would say no, you shouldn't jack god into anything. But yeah, if you did, the only difference in what you're worshiping and what someone else is worshiping would be just that.... what you're worshiping.
In the end, worship, like prayer, is the act of expending energy to no productive end. I would argue, to destructive ends.
---
The beginning of wisdom is to call things by their right names. - Chinese Proverb
The following 3 users Like bbeljefe's post:
3 users Like bbeljefe's post
Free Thought
(24-04-2013)
,
Tartarus Sauce
(24-04-2013)
,
houseofcantor
(24-04-2013)
24-04-2013, 09:00 PM
houseofcantor

living word of gwynnite



Likes Given: 14,363
Likes Received: 18,811 in 8,070 posts

Posts: 14,134
Joined: Oct 2011
Reputation: 130
RE: Exploring: Fact/Fiction
The proper term is
fucking nutbag
24-04-2013, 09:09 PM
bbeljefe

Enemy of the State



Likes Given: 707
Likes Received: 1,021 in 607 posts

Posts: 1,991
Joined: Jan 2013
Reputation: 27
RE: Exploring: Fact/Fiction
(24-04-2013 09:00 PM)

houseofcantor Wrote: The proper term is

fucking nutbag
fucking pedantic nutbag...
---
The beginning of wisdom is to call things by their right names. - Chinese Proverb
The following 1 user Likes bbeljefe's post:
1 user Likes bbeljefe's post
houseofcantor
(24-04-2013)
User(s) browsing this thread: 1 Guest(s)