FTL (Faster Than Light)
08-10-2012, 09:18 AM
caffeinesoul

Junior Member



Likes Given: 64
Likes Received: 145 in 61 posts

Posts: 105
Joined: Aug 2012
Reputation: 8
FTL (Faster Than Light)
This fucking game makes me so mad but I can't stop playing.
I picked the Nesasio with the intention of getting the "Tactical Approach" achievement for avoiding all environmental dangers on my way to Sector 8. Suddenly: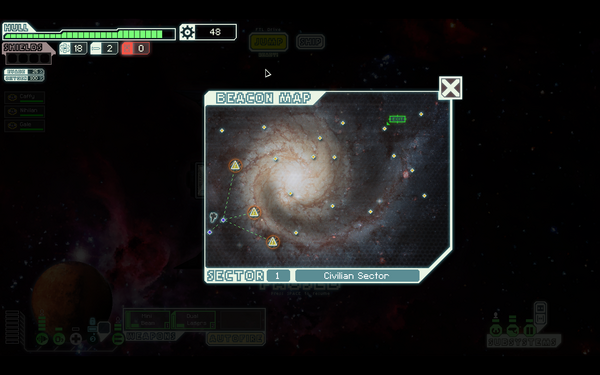 This is Sector 1, by the way. SECTOR FUCKING ONE. THE FIRST FUCKING SECTOR.
Anyone else got some FTL stories they'd like to share? Or even just opinions on the game?
User(s) browsing this thread: 1 Guest(s)