Face to Faith discussions
24-04-2013, 03:07 PM
evenheathen

ribbed for your pleasure



Likes Given: 15,012
Likes Received: 6,913 in 3,232 posts

Posts: 6,759
Joined: Jan 2013
Reputation: 117
RE: Face to Faith discussions
I've always wondered about this with all theists, and for myself when I was one. If you believe that god is omniscient then isn't everything predetermined? Wouldn't that just naturally follow thus negating free will?
---
But now I have come to believe that the whole world is an enigma, a harmless enigma that is made terrible by our own mad attempt to interpret it as though it had an underlying truth.
~
Umberto Eco
24-04-2013, 03:23 PM
Tartarus Sauce

Kitten_Lover_3000



Likes Given: 21,895
Likes Received: 5,295 in 2,269 posts

Posts: 4,744
Joined: Oct 2012
Reputation: 127
RE: Face to Faith discussions
I disagree with the statement that if things are predestined that life would feel pointless. If we could see the future the same way we recall the past, then yes, absolutely, but we can't. That's what makes living worthwhile, not knowing what's coming next (at least from my perspective). From this standpoint, I'm not sure an individual living in a determined universe would actually
experience
that universe differently from a universe in which free will exists, so long as they couldn't see the future. How that individual would understand the events in the world around them and the positions they would take on certain subjects, on the other hand, would vary greatly.
I guess I'm not quite sure yet that people would actually
experience
a deterministic universe any differently than they would from a free one. This isn't a topic I've really dedicated much time to though, and I know some people find the determinstic/free will dichotomy to be problematic itself, so I'm not ready to commit to any particular position at the moment.
---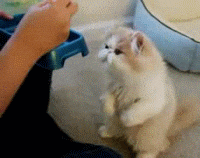 24-04-2013, 04:01 PM
ufo42

Newbie



Likes Given: 135
Likes Received: 48 in 31 posts

Posts: 75
Joined: Mar 2013
Reputation: 2
RE: Face to Faith discussions
(24-04-2013 02:22 PM)

Dom Wrote:

(24-04-2013 02:16 PM)

kingschosen Wrote: Ahh okay.

Nah... many people here think I'm insane.


KC, you never answered the question I put to you in another thread, and I am still curious.

How do you integrate that everything is preselected and predestined into actual life? If nothing anyone does changes a damn thing, why would anyone bother doing things?

If the outcome is already decided, why make decisions?
Because even your decision to make decisions is already decided.
---
"Heresy makes for progress" - Hypatia Bradlaugh Bonner
[1 Corinthians 13:11] When I was a child, I spake as a child, I understood as a child, I thought as a child: but when I became a man, I put away childish things. - The Bible King James Version. See? Even the Bible says "Put me down!"
User(s) browsing this thread: 1 Guest(s)