Facial symmetry and genetic health
02-10-2013, 02:31 PM
ghostexorcist

Frequent Poster



Likes Given: 872
Likes Received: 3,536 in 1,423 posts

Posts: 2,837
Joined: May 2011
Reputation: 63
Facial symmetry and genetic health
Research has shown that people across all cultures
prefer people with symmetrical faces
. People with even faces are considered beautiful, while those with uneven faces are considered average (or ugly). Some scientists have suggested that this symmetry speaks to healthier genes because people with beautiful faces were able to resist childhood ailments that would have affected their growth rate. I, unfortunately, do not belong to the beautiful people club. I was born a preemie and suffered several maladies growing up. It turns out that my face is not symmetrical. Here is a picture of me that I took outside of my apartment:
I isolated my face from by background:
Here are both halves matched up with their twins (left with left and right with right). Granted, the light source wasn't even, but you can still see a slight difference. For instance, the bridge of my nose looks thicker on the right side because it is not perfectly straight. The right side of my head is apparently rounder, too.
02-10-2013, 02:57 PM
nach_in

The Cow King



Likes Given: 413
Likes Received: 3,054 in 1,559 posts

Posts: 3,780
Joined: Feb 2012
Reputation: 65
RE: Facial symmetry and genetic health
Nobody is perfectly symmetrical, you're pretty close though
---

02-10-2013, 03:14 PM
kim

Asymmetrically Brutal



Likes Given: 35,212
Likes Received: 14,820 in 6,970 posts

Posts: 12,506
Joined: Sep 2011
Reputation: 133
RE: Facial symmetry and genetic health
Uh... that's just a poll right? Is someone saying that there is some strange genetic data about
attraction
? You got some 'splainin' to do ...
Cause, I've noticed that
I like
and am quite attracted to people who's faces are
not
symmetrical. I find asymmetry in a lot of things very attractive. Many people do. I also think attraction has a lot more to do with "the whole package"... at least from this female's perspective.
(and uh... females are the one's making babies for the species so... maybe more 'splainin' about who wears the genetic pants here?)
And besides, we
perceive
many things to be symmetrical when they are actually not... our brain just makes us think they are. Our brain visually makes up for a lot of things.
Note this guy's deviated septum... poor ugly sot, he's real particular about the angles he's photographed so it was difficult to find this photo. He may have had that corrected by now.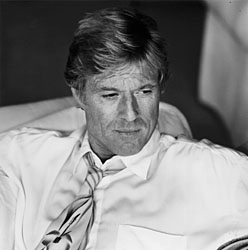 I'd tap that.
---
A new type of thinking is essential if mankind is to survive and move to higher levels.
~ Albert Einstein
The following 1 user Likes kim's post:
1 user Likes kim's post
LadyJane
(03-10-2013)
02-10-2013, 07:43 PM
black_squirrel

Junior Member



Likes Given: 41
Likes Received: 202 in 123 posts

Posts: 366
Joined: Sep 2013
Reputation: 8
RE: Facial symmetry and genetic health
Besides symmetry, smiling also helps in being attractive...
User(s) browsing this thread: 1 Guest(s)