Flying white elephant is DOA
21-12-2012, 07:22 PM
(This post was last modified: 21-12-2012 08:29 PM by Janus.)
Janus
ǝɹnzıǝs snılnɾ

Likes Given: 36
Likes Received: 201 in 124 posts

Posts: 596
Joined: Aug 2012
Flying white elephant is DOA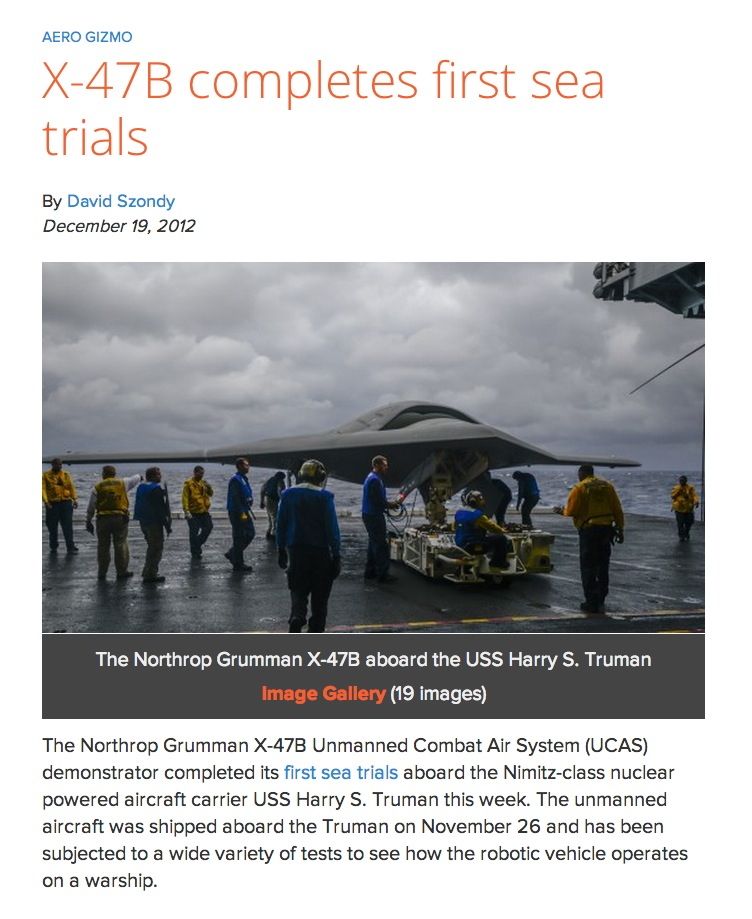 http://www.gizmag.com/x-47b-sea-trials/25505/
5 years
before the first,
manned
, F-35s are even delivered!
If that doesn't prove that the F-35 is already an extinct dinosaur, DOA – and the billions upon billions of taxpayer money spent on its development an obscene waste – then I don't know what is.
But of course the industry, the puppet masters, will make sure the development of the F-35 continues, totally ignoring the drones' potential, because of those billions upon billions (of taxpayers' money) that are landing in THEIR pockets! For a weapon that will never be used (and is no match for already operational MIG 35s and 39s anyway).
The F-35 is about to become the biggest white elephant in history. And the taxpayer about to be stolen blind. Again.
User(s) browsing this thread: 1 Guest(s)