Former ATI student checking in
11-04-2012, 06:05 PM
(This post was last modified: 11-04-2012 06:31 PM by mrbouf.)
mrbouf

Newbie



Likes Given: 1
Likes Received: 3 in 2 posts

Posts: 7
Joined: Apr 2012
Reputation: 0
Former ATI student checking in
Greetings all,
Seth, I'm going I grew up through your podcasts, and I love them.
The first 8 years or so of my life I grew up in Ontario going to the Christian Reformed Church, that wasn't all that bad. All our grandparents, aunts and uncles were CRC as well.
About the age of 8, we started going to the Plymouth Brethren church in our area. My parents got "saved" and baptized, as the infant baptism they got as an infant wasn't good enough.
Then my parents went to a Basic Seminar from Bill Gothard, shortly afterwards, age 12 or so, they pulled us out of the Christian Church and started homeschooling us. We were on a farm, well away from any cities. I CRAVED going to church, because that's the only time I met anyone who wasn't one of my 7 younger siblings.
I tried to make Christianity work for me. I would fall asleep bawling, trying to figure out why God wasn't helping me behave. I was also very skeptical growing up. I was that annoying kid who always asked why. The hard questions from the bible, like how did Moses write what appears to be a historical record about his own death? This was when I was around the age of probably 8-9.
So ATI, it was hell. My teenage years were horrible. Repressed in every sense of the word. My life was an old set of science encyclopedias from my Grandpa, and our computer. By the time I was 16ish, I had my own Dial Up internet account, so I could bypass my parents Characterlink internet service. A filtered service provided by Bill Gothards group, ATI. I also worked for a non-believer farmer down the road. I put in many hours, because I'd rather be working with the cows, than being in the same house as my judgmental parents. At Church, I would feel like Dad was watching me, judging me for everything I said when I was around my friends. Who knows if I would get disciplined or not. Of course at that time I was quite anti-social. Not because I was mean, but I craved positive attention, and I had not been around people growing up to be socialized.
When I was 17, just eager to get out of the house, I ended up going to ALERT, my parents were sure that would it would set me straight. ALERT was a paramilitary organization setup by ATI to train young men. It was modeled after the Marine Corps. It was in Northern Michigan. Due to physical problems, and a bad attitude, I washed out. My parents considered me a failure, I considered myself a failure. My 18th birthday, I saw my unit be promoted out of Basic Training. I thought FUCK that, I tried to get God to help me, but he didn't. I couldn't do anything right. I was blamed for ruining my parents vacation, they were planning on driving up to the site in Michigan to see me be promoted. But since I wasn't, I wasn't even worth picking up. I got a bus down to Flint, where they picked me up.
I was broke, I had worked all through my teenage years, and spent a large percentage of my funds on ALERT. It wasn't a cheap program. I went back to the dairy farm, then a cabinet maker, I had a string of jobs. Each one was a failure due to my complete lack of social skills. After working in a car parts factory 18 months, I had enough money to get a loan to go to college. My parents wouldn't sign for it, they wouldn't fill out the paperwork to let me get government assistance. I had to go it alone. But college was great, I quit going to church. I was still "spiritual but not religious" (I realize that this is BS now, but anyways) I loved the freedom, and I was quickly got caught up on my social skills, in many ways. (I had a Christian girlfriend at the time that I grew up with, but that is not an important part of this story)
My summer at home, between years at college was hell again. Especially after that taste of freedom, but I endured and went back for an even better semester. I got some steady well paying work..... got an apartment, and got my next girlfriend.....
---
So this girlfriend was crazy, but I thought no one would have me.
She had bi-polar, with attachment disorder, and certainly a bit of a sociopath. Also a chronic liar.
I really ended up being her rock, and got shit on for it. I helped her get healthy, in many ways, but I was emotionally and sometimes physically abused.
I ended up leading her to "god," That gave her a whole bunch of tools to abuse me with.
I didn't myself, have the tools to deal with this abuse. She was hot, and I thought I would never be this "lucky" again.
I was convinced to move in with her and her parents, then every argument ended up becoming, 3 vs. 1. And with her there was tons of conflict. I was planning on finally breaking up with her, and was planning on moving from Ontario to BC, to get a job at a ski resort. I was very excited,,,,until she announced to everyone that she was planning on making a huge sacrifice, by not finishing her post grad diploma, and coming with me.
I felt crushed, I felt I had to let her come....
Two weeks after moving to Golden, BC, in Aug of 2008, I got a call from my parents. I hadn't spoken to them since they realized I was planning on moving in with Megan.
My brother, Daniel was killed in a car accident back in Ontario. I immediately thought the worst. When I was 20, I was driving around drunk in the country because I couldn't get a cab or a friend to drive me home if I was drinking, because my parents would question me. I knew Daniel did the same,
Thankfully, he was not drinking, an 81 year old lady ran a stop-sign, and killed Daniel. He was in the car with 4 other people from our church. A 15 year old girl and a few month old infant were also killed in the crash.
I was crushed, but I was sure God would get me through it. Megan and I flew home, she was not invited to stand in the receiving line. I don't know if our faith really did help us, in some ways I think it did. We were sure we would see him again. but the behavior of the people in the church. My Grandpa said it was good that Daniel was killed, not me, as at least Daniel was going to heaven, an Elder of the church told me at the wake, I needed to get married to Megan asap. At my brothers FUCKING wake, I was lectured about I was living in sin. Just to get people off my back, I told them, I guess we were married in God's eyes. Well I had to go with that story...
We went back to BC, and we soon got engaged. I felt after telling everyone that if we were married, I was trapped. Divorce was unacceptable. I was really fucked in the head. I had no idea what I was doing, the abuse got worse. We were driving through a national park, when Megan tried to turn our car into an on-coming truck, while she was in a manic episode. I shoved her away from the steering wheel, where she looked at me in horror, and climbed into the back of the car. She was screaming at me to let her out at the side of the road. I wouldn't as we were in the middle of a national park in the middle of winter. Then she said those words, "I can't wait till you are in hell with your brother Daniel, Christina and Chloe" That was it, at that time, I was sure we couldn't be together.... I moved out and then I started to see other people, In this small town, about 1/2 the time, when I met a girl, she would find out who I am, and I would hear, "Oh, you're John." You should treat women better. Upon a little digging, I found out that Megan was spreading all sorts of lies about me. She was a pathological liar, and she continued to do so after we were apart.
I ended up moving away in April of 10'. I loved and still love that little mountain town, but I couldn't stay in a place where my name was shit.
Fast forward to March 11' another one of those long telephone calls where Dad would just poor judgement and damnation on me for my lifestyle. I was still a professing christian at the time, though I didn't' go to Church. My dad questioned me about if I truly was a Christian. I was a kid who always asked why, I finally turned my skeptical eye to the bible. I was working in a camp in Nunvaut, when I watched Religulous. In a matter of hours, I went from a creationist christian to a weak agnostic. I soon realized that I was an agnostic atheist. Now I am as close to being a gnostic atheist as you can, as I cannot prove that there isn't a God. But I can prove the bible is not true, as anyone can. So the god of the bible is obviously not possible.
---
My "ministry" now


Within a few weeks of losing my religion, I was added to a brand new Facebook group for ATI survivors. I was the "go to" atheist in this group. I tested out my brand new "non-beliefs" and arguments on Christians and theists of all types. This group ended up founding a Christian response to ATI called www.
recoveringgrace
.org
I soon realized that there were more people like me. They associated their experience growing up in the ATI group with Christianity. While this facebook group was great in helping people leave the cult, they based their arguments against ATI on the bible. So I started a sister facebook group. Called ATI Apostates and Friends. This group is for former ATI people who are questioning God/the Bible/their faith. We now have a group of about 150 members, and I have made some awesome friends there. We regularly talk to people who have come out of ATI, and are questioning their own faith. Many people have moved out of religion due to this site, most people much more slowly than I did.
A year ago, I had never guessed that I would become an anti-theist/anti-evangilist. But it has been great fun.
I hope to get to be a part of this community.
I now live in Vancouver BC, and work in Northern Alberta.
PM me, and if you're in the area, I'd love to buy you a beer.
John Hordyk
12-04-2012, 10:00 AM
kingschosen derp



Likes Given: 2,247
Likes Received: 10,572 in 4,258 posts

Posts: 13,264
Joined: Nov 2011
Reputation: 188
RE: Former ATI student checking in
Welcome! Enjoy your stay!

Also, Seth does read the forums; however, he doesn't post here. Just a friendly FYI.
---
12-04-2012, 10:01 AM
frankiej

Wiggin' Specialist



Likes Given: 2,141
Likes Received: 1,250 in 689 posts

Posts: 1,536
Joined: Apr 2012
Reputation: 32
RE: Former ATI student checking in
Welcome.
12-04-2012, 10:35 AM
Erxomai The Psychedelic Atheist



Likes Given: 23,003
Likes Received: 13,607 in 6,996 posts

Posts: 16,096
Joined: Nov 2011
Reputation: 61
RE: Former ATI student checking in
Welcome fellow sufferer of the abuse of the Bill Gothard seminars. Even the name still makes me vomit a little in my mouth.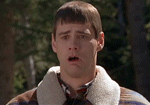 ---
It was just a fucking apple man, we're sorry okay? Please stop the madness
~Izel
User(s) browsing this thread: 1 Guest(s)