GRITS!!! (Hughsie tried them for the first time)
27-03-2014, 07:11 PM
Crulax

There are some who call me... Tim.



Likes Given: 2,318
Likes Received: 2,337 in 878 posts

Posts: 1,394
Joined: Dec 2013
Reputation: 44
RE: GRITS!!! (Hughsie tried them for the first time)
(27-03-2014 07:06 PM)

Ferdinand Wrote:

(27-03-2014 07:02 PM)

Crulax Wrote: I cannot eat them! I live in the Georgia and everyone is always like well you just haven't had them prepared the correct way and every time I am like vomit!


You are a woman. You and your womanly taste buds.
Not so much the taste as the texture!
---
Onward, my faithful steed!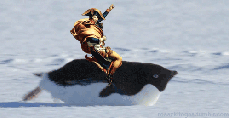 User(s) browsing this thread: 1 Guest(s)