Generic Box
01-01-2015, 02:53 PM
GenericBox

Un-un-un-un-un-undead Zombie



Likes Given: 8
Likes Received: 30 in 16 posts

Posts: 46
Joined: Jan 2015
Reputation: 1
Generic Box
Hi there,
I'm an atheist, and somewhat anti-theist of late. Religion does so much harm in the world in my opinion -- it doesn't matter if it also does good. You don't get to barter an evil act with a good act -- but I guess that's central to most of their belief systems anyway, so I can't expect them to understand.
You can do the good things without religion, but it is much harder to justify doing the bad things without one. So why not just get rid of it.
Anyway, I'm an Australian living in London, been here for about 19 months now. I like to travel and think. I'm pretty vocal about my atheism -- I won't bring it up spontaneously, but if the topic shifts to religion and philosophy I'm not afraid to say I don't believe in a god.
i'm looking for a place to discuss, argue and learn. I am conflicted over alot of issues that may seem controversial but alot of my opinion stems from a complete untrustworthiness of humans. I don't think humans know what they want or are able to comprehend all of the variables of any given situation.
I would much prefer we expedite the process of getting human drivers off the road for this reason.
Some controversial topics it seems to influence is my thoughts on euthanasia -- I am stuck in the middle of pro and anti, but my lack of "faith" in humans to make a right decision puts me slightly to the anti-euthanasia. It's the one decision you cannot get wrong, and I don't trust that a human can know enough to make it.
Hmm, what else -- I'm pro-abortion, anti-anti-whaling (not anti whaling but not pro either), anti-guns, fence-sitter on war, and lots of other things. Feel free to discuss with me for further clarification on anything
Look forward to participating.
GB .
01-01-2015, 02:56 PM
Metazoa Zeke

Straight Conversion therapy(for women)



Likes Given: 1,340
Likes Received: 4,299 in 2,547 posts

Posts: 9,419
Joined: Jan 2014
Reputation: 90
RE: Generic Box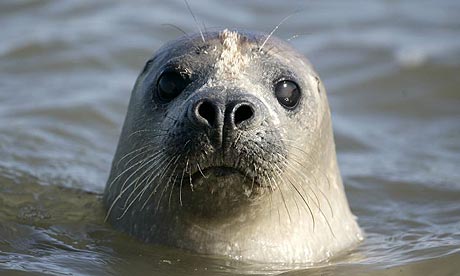 it is a welcome seal.
---
 https://www.youtube.com/channel/UCOW_Ioi2wtuPa88FvBmnBgQ my youtube
01-01-2015, 02:56 PM
KidCharlemagne1962

The Great Infidel II



Likes Given: 9,662
Likes Received: 2,614 in 1,455 posts

Posts: 4,093
Joined: Jan 2012
Reputation: 83
RE: Generic Box
Welcome aboard!
Just jump on in and enjoy yourself.
---
" Generally speaking, the errors in religion are dangerous; those in philosophy only ridiculous."
David Hume
01-01-2015, 03:01 PM
GenericBox

Un-un-un-un-un-undead Zombie



Likes Given: 8
Likes Received: 30 in 16 posts

Posts: 46
Joined: Jan 2015
Reputation: 1
RE: Generic Box
User(s) browsing this thread: 1 Guest(s)