Getting rich has more to do with luck than talent
26-05-2017, 12:53 PM
Heath_Tierney

Regular Poster



Likes Given: 1,412
Likes Received: 1,871 in 762 posts

Posts: 1,206
Joined: Jan 2017
Reputation: 37
Getting rich has more to do with luck than talent
Interesting BBC article today:
Opinion: Getting rich has more to do with luck than talent
From the article:
Quote:The American dream is a myth, just like the London investment banker's fantasy. Those who make money are often not very talented at all. They were just lucky at the right points in their lives. They might have worked hard and often are driven and greedy, but thousands of others will have worked as hard as them, been just as greedy as them, and not consistently struck it lucky. Most often, those who make money had money given to them in the first place, through inheritance that increased their chances; but it is always down to luck. Don't believe the myth of the nice, kind, gifted, self-made entrepreneur.
This parallels my experience as well. I've known a good number of rich people (to some degree, I am rich myself, retired at 51, will never have to work again) and most - not all, but most - put their good fortune down to luck. "I met the right person at the right time, made the right deal, and now I'm rich" is a common refrain.
The ones who pretend that they're the "self-made man or woman" tend to be the Trump types: braggadocios with more ego than sense, more money than intelligence.
To be sure, there does still seem to be a correlation between those who are willing to do the things that others don't want to do - get up at 5:00 a.m. to start the 80 hour week, make those dreaded cold calls, mortgage the family home on a hunch, and so forth. But the fact is that those who tend to be successful also tend to have successful parents. They have the connections, they were born in a certain geographic area to advantaged lineage, etc etc.
There's the apocryphal story of 100 people in a theatre, each flipping a coin. Statistics suggest that a small number of them are going to end up flipping heads 8 times out of 10. Does that mean that they have the "inside track" on how to flip coins? Do they have some superior knowledge in the art and science of coin flipping? Or are they just lucky?
What do you think? Is success more luck than work? What's your experience?
For the record, I credit pure, blind luck to 100% of my success. It had nothing to do with me, what I did or who I was and everything to do with random chance.
26-05-2017, 01:02 PM
abaris

Regular Poster



Likes Given: 1,068
Likes Received: 2,060 in 931 posts

Posts: 1,538
Joined: Apr 2015
Reputation: 27
RE: Getting rich has more to do with luck than talent
I voted other. Talent, in some cases, has something to do with it. Luck features into it also. Bill Gates, for example, already had a headstart by coming from a wealthy family, and having a mother that paved the way to IBM, since she knew the boss and talked him into supporting her son at a charity. Gates certainly is talented but one wonders if he would have managed to go as big if he had come from some redneck family.

There's also another factor that isn't mentioned in the poll above. Being a fundamental asshole willing to walk over dead bodies. George Soros, as philantropic he presents himself to be these days, got big by speculating against foreign currency. That detrimentally influenced the populations of whole countries and points to the ass factor in my books.

Only two examples of many. Steve Jobs may have come from nothing, but by all accounts he was an asshole, even to the people he worked with. And he was a talented salesman. So ass and talent combined.
---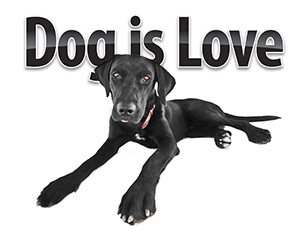 The following 1 user Likes abaris's post:
1 user Likes abaris's post
Heath_Tierney
(26-05-2017)
26-05-2017, 01:13 PM
Szuchow

Comrade cat



Likes Given: 16,798
Likes Received: 11,411 in 4,818 posts

Posts: 8,473
Joined: Apr 2015
Reputation: 83
RE: Getting rich has more to do with luck than talent
Luck certainly play the role in succeding but without work I doubt that success is possible. I experienced it during my University years - I worked hard to learn for exams but without certain ammount of luck my work would be in vain or maybe I would just get worse grades.

Overall though I agree that luck, conections and circumstances are important part of being successful; individual can't control own fate as much of his life depends on parents choices and outlook.

Wysłane z mojego 6045K przy użyciu Tapatalka
---
The first revolt is against the supreme tyranny of theology, of the phantom of God. As long as we have a master in heaven, we will be slaves on earth.

Mikhail Bakunin.
The following 1 user Likes Szuchow's post:
1 user Likes Szuchow's post
Heath_Tierney
(26-05-2017)
26-05-2017, 01:58 PM
Jeanne

Junior Member



Likes Given: 348
Likes Received: 220 in 123 posts

Posts: 271
Joined: Apr 2017
Reputation: 10
RE: Getting rich has more to do with luck than talent
It seems obvious to me that it takes both luck and talent. One lucky part of it is being born in the US, where a person is allowed to fail and fail again on the way to success, whether modest or fantastic.

Luck, talent and hard work...it may be rare for just one of those to produce actual and lasting success and wealth.

Most of the wealthy at any time in this country have either been down and are on the way up or are up and on the way down; that is our wealthy citizens often trade places with our less wealthy citizens and sometimes with our impoverished citizens.

We don't have to stay where we begin in some set class of wealth and status.

Some people would say that you can make your own luck with talent and hard work....and you can destroy yourself by ignoring what you did before.
---
"The Ox is slow, but the Earth is patient."
26-05-2017, 02:08 PM
abaris

Regular Poster



Likes Given: 1,068
Likes Received: 2,060 in 931 posts

Posts: 1,538
Joined: Apr 2015
Reputation: 27
RE: Getting rich has more to do with luck than talent
(26-05-2017 01:58 PM)

Jeanne Wrote: It seems obvious to me that it takes both luck and talent. One lucky part of it is being born in the US, where a person is allowed to fail and fail again on the way to success, whether modest or fantastic.
Born in the US, is it? Allowed to fail and fail again? Try telling that to some ghetto kid failing and ending up in the gutter at the first try. Or to some middle class dude who ends up in the streets after the first try.
It's only the likes of Trump who get away with bankrupcy after bankrupcy and are still put on the highest available pedestal.
---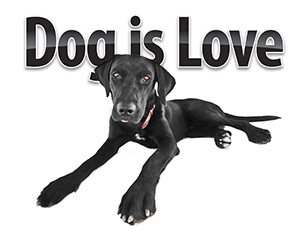 26-05-2017, 02:25 PM
julep A peculiarly American beverage



Likes Given: 6,122
Likes Received: 8,319 in 3,330 posts

Posts: 4,989
Joined: May 2015
Reputation: 63
RE: Getting rich has more to do with luck than talent
Luck, work ethic, ability, and family circumstances/connections all play a part.

I think a key difference in people who succeed financially is cushions. That is, the things that allow one to absorb a failure or setback. People who have cushions get to position failure as a growth or learning experience. People who lack them often just lose status, opportunity, and security.
---
fudge is the only divinity that matters
26-05-2017, 04:42 PM
SYZ

Slack-arse Aussie



Likes Given: 6,887
Likes Received: 6,169 in 2,926 posts

Posts: 5,545
Joined: Oct 2015
Reputation: 46
RE: Getting rich has more to do with luck than talent
I don't particularly like the use of the word "luck" in any real context; the implications are that a person has no control over their future regardless.

I prefer to define it as favourable and/or chance circumstances. That is, that a rational, observant person can potentially take advantage of a situation that arises, for their own benefit, and which others fail to perceive or evaluate accurately in the longer term.

A couple of examples from downunder...

A bloke who (then) lived near me in Melbourne managed to buy a second-hand truck, and started delivering cigarettes for Philip Morris. A couple of years later, he manged to buy a second truck, and then... well you get the idea. This bloke started with—literally—not one brass razoo in his kick, and went on to own and operate one of Australia's largest transport companies. He's now worth around $2.5 billion. A true "self-made" man, and although sometimes gruff or self-centred, a generally will-liked bloke.

On the other end of the spectrum, we also have a university dropout whose late iron-ore-magnate father left her—as sole beneficiary—around $75 million when she was 38 years of age. She's now worth around $12.5 billion, and is the richest person in Australia, while at the same time being despised for her lack of empathy towards charitable causes, her "rigging" of our tax laws for personal gain, and her arrogance towards climate change.

So. The bloke; no luck or chance or favours involved. The woman; a poor little rich girl born to a silver-spoon family, and who in reality never had to work a day in her life. I'd much prefer to have a beer with that bloke any day.
---
I'm a creationist... I believe that man created God

.
26-05-2017, 05:54 PM
(This post was last modified: 26-05-2017 05:59 PM by JesseB.)
JesseB

Nihilist of the meaningless end



Likes Given: 4,823
Likes Received: 2,386 in 1,414 posts

Posts: 2,822
Joined: Mar 2017
Reputation: 44
RE: Getting rich has more to do with luck than talent
@the OP

Duh.


Some people like to think they have no control and yet calling it luck doesn't mean they have no control. It's luck, or perhaps more accurately random number generation that often determines the correct factors that allow for the opportunities for one to get rich. If that makes sense. However a person still is required to seize the opportunity and make something of it. Yet that alone isn't enough as they also have to make use of ALL the correct opportunities that come their way. It's like becoming an Astronaut. I don't think such an endeavor is something that by default must be closed to everyone, likely far more people are qualified than realize they are, many of whom prolly WANT to go to space. However hard work, education, desire, discipline those things aren't enough. Everyone who's ever dreamed of living among the stars has likely heard and know's that luck in the end is the determining factor. There's simply too many variables you can do everything perfect you can be more talented and qualified than those that succeed yet still fail. IQ really has little to do with it when it comes to going to space or being the richest people alive. In the end Luck is the most crucial factor. NOT the only factor. Just the factor with the greatest impact.

Exhibit A provided as evidence. The cognitively disabled man who resides as the "leader" of the free world. Take away the election and look at simply his wealth. The guy is beyond just an idiot. I've known many low IQ people with whom I have had friendships with. He's like them, in every meaningful way. This doesn't make them or him a bad person (though much of the shit he says and does kinda makes HIM a bad person), however he didn't get to where he is by being a genius, or being good at anything in particular. He knows a few simple tricks that work on far too many people and he uses them. That's about it. A not too bright rock could do better at it too, an example of one that has? The Rosetta Stone. (Yes this last bit was provided mostly for humor value, yet.... there's also a lot of truth contained within)

This also goes into what I have said on talent vs effort. It doesn't matter. The only factor we can reasonably change is the amount of effort we put in, yet neither talent, NOR effort will equal success. They CAN equal success but they won't, instead it's just percentages, and random number generation. The best you can do is stack the odds in your favor as best you can, beyond that whatever will be will be. So just do your best and don't worry so much about the outcome, if you don't become the richest man alive that doesn't make you less deserving. And if you consider yourself on top and look down on everyone else? Then your a fucking idiot get your head out of your ass and stop giving yourself more credit than you deserve, cause you can loose it all. Just ask those that died in the French Revolution.
---
DLJ Wrote:And, yes, the principle of freedom of expression works both ways... if someone starts shit, better shit is the best counter-argument.

The following 1 user Likes JesseB's post:
1 user Likes JesseB's post
Gwaithmir
(27-05-2017)
User(s) browsing this thread: 1 Guest(s)