Hello!
03-12-2012, 02:55 PM
Thiago


Newbie


Likes Given: 2
Likes Received: 2 in 2 posts

Posts: 7
Joined: Dec 2012
Reputation: 0
Hello!
Hello everyone. I am a freshman at the University of South Florida. The reason I came to this website and registered is because I wish to attend the 2013 National Atheist convention and I saw that Seth Andrews was speaking and I wished to find out more about him.

What I want to know is, is it worth attending the conference? I live in Florida so attending the conference would cost quite a bit. I would have to pay it all myself because my mom is highly religious (she cried and said I had a cold heart when I told her I was atheist a few years back). I just don't want to invest money which could be spent paying for college on something that I will not find rewarding. I hope people who have attended past conferences can explain how it was.
03-12-2012, 04:16 PM
GirlyMan
My Own Personal Jesus


Likes Given: 9,300
Likes Received: 8,459 in 4,548 posts

Posts: 10,060
Joined: May 2011
Reputation: 111
RE: Hello!
I went to
Stewart/Colbert's Rally to Restore Sanity/March to Keep Fear Alive on the National Mall
, 'cause it was just a subway ride away for me and it was fun and that's all it cost me. It was essentially an atheist rally. Don't think I'd pay to attend an Atheist Conference, what they gonna tell me I don't already know?
And Seth's a big motherfucker.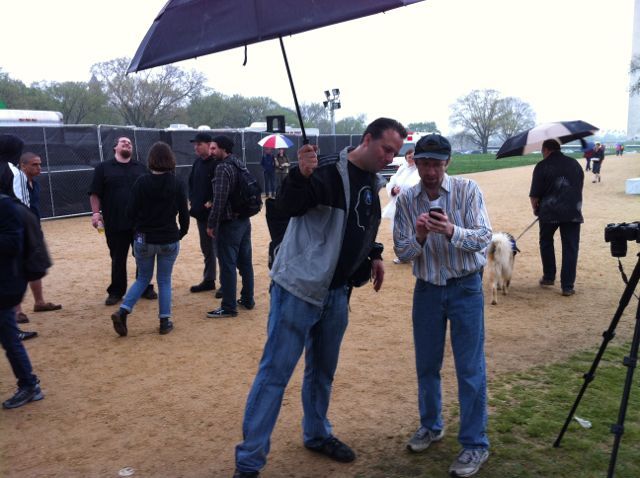 ---
"Waste no more time arguing about what a good man should be. Be one." - Marcus Aurelius
The following 1 user Likes GirlyMan's post:
1 user Likes GirlyMan's post
Erxomai
(04-12-2012)
03-12-2012, 06:21 PM
KidCharlemagne1962
The Great Infidel II


Likes Given: 5,199
Likes Received: 1,206 in 709 posts

Posts: 2,343
Joined: Jan 2012
Reputation: 61
RE: Hello!
Welcome aboard
I think conferences are great if you have the extra cash or somebody else is paying. Otherwise I'm with Girly!
---
" Generally speaking, the errors in religion are dangerous; those in philosophy only ridiculous."
David Hume
04-12-2012, 11:56 AM
kingschosen
derp (so I'm told)


Likes Given: 1,535
Likes Received: 5,796 in 2,740 posts

Posts: 9,347
Joined: Nov 2011
Reputation: 146
RE: Hello!
Welcome!
---
04-12-2012, 01:26 PM
Aseptic Skeptic


Adding the A to theism!


Likes Given: 512
Likes Received: 1,450 in 700 posts

Posts: 1,434
Joined: Aug 2012
Reputation: 30
RE: Hello!
I agree. These conferences are fun. You're mostly paying for entertainment. You won't get much enlightenment - you can learn more, faster, and for free, just by searching for Atheism on YouTube.

So go for it if you want to party with some atheists. If that's a worthy expense. Compared to college, I'm inclined to say college is a more worthy expense so if it must be one or the other, the choice is probably obvious an obvious one (if it's not, then you might want to rethink your collegiate plans in the first place).

On the other hand, if you can afford both and consider this a worthwhile expense for entertainment, then I'd definitely say go for it.
---
"
Whores perform the same function as priests, but far more thoroughly
." - Robert A. Heinlein
04-12-2012, 02:24 PM
frankiej


Wiggin' Specialist


Likes Given: 2,131
Likes Received: 1,235 in 679 posts

Posts: 1,521
Joined: Apr 2012
Reputation: 31
RE: Hello!
Howdy!
---
User(s) browsing this thread: 1 Guest(s)