Hi to everybody
22-08-2017, 07:06 AM
Propwash

Newbie



Likes Given: 8
Likes Received: 30 in 18 posts

Posts: 81
Joined: Aug 2017
Reputation: -6
RE: Hi to everybody
(22-08-2017 06:57 AM)

Banjo Wrote: Cliffs of Dover killed my flight simulator.
Bad purchase.
Welcome.
Thanks mate, I dabble in IL-2 and Flight Sim X
The following 1 user Likes Propwash's post:
1 user Likes Propwash's post
Banjo
(22-08-2017)
22-08-2017, 07:18 AM
KidCharlemagne1962

The Great Infidel II



Likes Given: 9,662
Likes Received: 2,614 in 1,455 posts

Posts: 4,093
Joined: Jan 2012
Reputation: 83
RE: Hi to everybody
Welcome aboard.
---
" Generally speaking, the errors in religion are dangerous; those in philosophy only ridiculous."
David Hume
22-08-2017, 12:09 PM
Szuchow

Comrade cat



Likes Given: 16,240
Likes Received: 11,152 in 4,710 posts

Posts: 8,337
Joined: Apr 2015
Reputation: 82
Hi to everybody
Welcome.
---
The first revolt is against the supreme tyranny of theology, of the phantom of God. As long as we have a master in heaven, we will be slaves on earth.

Mikhail Bakunin.
22-08-2017, 04:44 PM
Propwash

Newbie



Likes Given: 8
Likes Received: 30 in 18 posts

Posts: 81
Joined: Aug 2017
Reputation: -6
RE: Hi to everybody
Thanks people, I just added this bit to my profile-
"I don't belong to any religious group and am just an ordinary bloke who admires Jesus for the way he told the snooty priests they were full of sh*t"
..
------------------------------------------------------------
Incidentally, I mentioned earlier that I was once banned from a fundy Religious forum for upsetting them, and in fact I've been going round the internet discussion forums for years (under various screennames) straightening them out..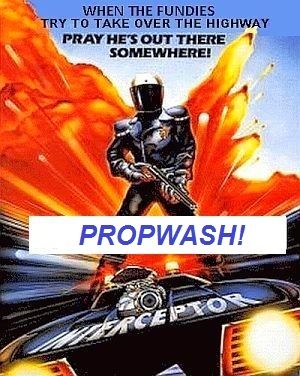 The following 1 user Likes Propwash's post:
1 user Likes Propwash's post
outtathereligioncloset
(22-08-2017)
User(s) browsing this thread: 1 Guest(s)