How attached are you to your cell phone?
09-04-2017, 01:14 PM
pablo Moderator



Likes Given: 19,528
Likes Received: 19,897 in 5,896 posts

Posts: 10,268
Joined: Apr 2014
Reputation: 114
RE: How attached are you to your cell phone?
95% of the time, when I leave the house it doesn't come with me. I'll take it to a doc. appointment because I know I'll be waiting and I can play a game on it.

I don't really need it at all, but my sister wanted to be able to contact me.
09-04-2017, 01:22 PM
Bucky Ball

ɥɐıssǝɯ ssɐpɐq



Likes Given: 6,880
Likes Received: 26,669 in 12,299 posts

Posts: 22,844
Joined: Jul 2011
Reputation: 133
RE: How attached are you to your cell phone?
I have one, only so my brother/family/bf can call me if they think they need to, in an emergency. I HATE talking on the phone. I never use it. Every few weeks I listen to my messages.
---
Insufferable know-it-all.
God has a plan for us. Please stop screwing it up with your prayers.
The following 1 user Likes Bucky Ball's post:
1 user Likes Bucky Ball's post
unfogged
(09-04-2017)
09-04-2017, 01:25 PM
beeglez

Junior Member



Likes Given: 377
Likes Received: 409 in 173 posts

Posts: 338
Joined: Apr 2014
Reputation: 15
RE: How attached are you to your cell phone?
Very attached. Before smart phones, I had mine turned off most of the time. It was really just for emergencies, and I almost no one had the number. When smart phones came out, my initial reaction was "why in the hell would anyone need to carry around a mini computer all the time. How stupid". Once I got one, and started using it, it really did become addictive. Now, it's with me almost all the time, I have to force myself not to glance at it when driving, and it's my primary phone number. I still have a land line because it comes with my internet package and I need it for my home alarm, but I turn the ringer off and never check voice mail.
09-04-2017, 01:31 PM
Anjele

Girly's Other Wife



Likes Given: 17,332
Likes Received: 30,331 in 12,809 posts

Posts: 23,826
Joined: Feb 2012
Reputation: 186
RE: How attached are you to your cell phone?
If someone wants to reach me by phone their best chance is to call on my commute so that I can answer it in my car...hands free.

Texts often go unread for hours if not days.

Now and then when making certain purchases I will check Amazon to see what their price is and if the store won't price match I just order from Amazon.
---
See here they are the bruises some were self-inflicted and some showed up along the way. - JF
09-04-2017, 02:10 PM
abaris

Regular Poster



Likes Given: 902
Likes Received: 1,803 in 829 posts

Posts: 1,391
Joined: Apr 2015
Reputation: 24
RE: How attached are you to your cell phone?
I have to have it with me, but it's a phone, nothing more. I hardly ever check the internet or email with it.
---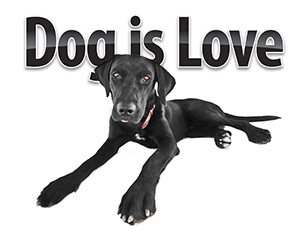 The following 2 users Like abaris's post:
2 users Like abaris's post
Rockblossom
(09-04-2017)
,
SYZ
(10-04-2017)
09-04-2017, 02:14 PM
Shirina

Newbie



Likes Given: 7
Likes Received: 104 in 35 posts

Posts: 59
Joined: Apr 2017
Reputation: 8
RE: How attached are you to your cell phone?
I don't have one. I refuse to get one. The most I'll do is a TracPhone (I think that's how it's spelled).
I won't participate in the evils that are fucking cell phones. They piss me off.
Cell phones became very prolific when I was in between getting my undergrad and grad degree.
When I was an undergrad, I met probably at least a dozen people who became fairly good friends -- two became close friends -- just by hanging out between classes. Perfect strangers just chillin' ... it's natural that people start talking to each other. One month into the semester it was a daily ritual with like 20 people standing in this giant ring just talking about this or that -- shitty professors, even shittier assignments, unfair test grades -- you know, the usual bitches and gripes. It was fun and I took away from it, as I said, several friendships that went beyond our undergrad years.
Then came grad school. Yay! I can meet all new people, make new friends! So during breaks or before/after class I'd naively go outside in the hopes of finding students hanging around and ...
Everyone -- and I do mean everyone -- had a fucking cellphone glued to their ears. There was no one to talk to, no one talked to each other. Everyone I saw walking past were flapping their banal jaws on a cellphone. Everyone standing around was talking on a cellphone. I'd even see groups of people walking together yet each of them were talking on cellphones. I was like ... what the fuck? What is so goddamned important that everyone has to reach for those pernicious little devices the very second they leave class?
In three years of grad school I never said so much as a "hello" to anyone aside from a few of my classmates. I couldn't. Everyone was too fucking "busy" ignoring the people standing right there and giving all their attention to the people who were somewhere else.
I came to the startling conclusion that the best way to be the life of the party, the belle of the ball was -- to not go to the party! That's right -- because if you don't show up? Everyone at the party will be calling YOU! Yeah! Because no one gives two shits about people standing there in their meat bodies. Hell no. Only tinny-sounding cyber voices matter in this world. It's the people who stay home that get all of the attention these days, so wow, yeah, if you want to be popular, become a fucking recluse and and buy 3 or 4 cellphones, charge up Skype on your computer, link them all in, and you can have a party right there in the bedroom that you don't ever have to leave.
Yeah, I have a very hateful relationship with cell phones. Especially when it even got to the point where I'd go out to eat with a friend, his/her phone would ring, and I'd end up sitting there at the table for upwards of an hour while my friend yakked on the phone. Hello! Remember me?! *waves arms, jumps up and down*
I know it's a losing battle, but I won't do it. I won't become like ...
them
. This idiotic Pavlovian response people have to a ringing phone -- nope, I can ignore them. I wish others could do the same. 99.9% of the time, that call you so desperately have to answer will not be important.
---
"If my God exists, then the laws in the Bible should apply to everyone. I am certain my God exists, so ..." -- words of a theocratic fascist justifying theocratic fascism.
The following 3 users Like Shirina's post:
3 users Like Shirina's post
Rockblossom
(09-04-2017)
,
unsapien
(09-04-2017)
,
GirlyMan
(10-04-2017)
09-04-2017, 02:18 PM
(This post was last modified: 09-04-2017 02:21 PM by yakherder.)
yakherder

Apicem Rapax



Likes Given: 5,838
Likes Received: 14,729 in 4,572 posts

Posts: 7,132
Joined: Feb 2013
Reputation: 61
RE: How attached are you to your cell phone?
(09-04-2017 12:33 PM)

DLJ Wrote: They don't let us have phones in the cells.


Inmates have got some creative ways of smuggling in cell phones. The cliché "stick it up your ass" trick doesn't work as well now that we have body scanners.
---
09-04-2017, 02:19 PM
Rockblossom

Flowering



Likes Given: 2,562
Likes Received: 1,375 in 446 posts

Posts: 521
Joined: Jun 2015
Reputation: 21
RE: How attached are you to your cell phone?
I need a phone for emergencies on the road, so I have an old flip phone. It usually stays in a small pocket on my purse, or in the watch pocket of jeans if I'm going to be away from home/car for a while. Since I only turn it on when I need to use it or check for messages, the battery stays charged for months. When I switch to a new toothbrush, I say
"Oh, time to pull the phone out and charge it."
Costs me $145 for 24 months of service and more minutes than I could ever use. And best of all, no one can call me when it is off, so they have to message or voice mail.
I had a smartphone until I retired, then ditched it. Don't miss the phone, or the constant need to charge it, or really any of the apps. I have an old mp3 player with a gazillion bits of music; a couple of Kindles if I need to take a book somewhere to read; and an assortment of tablets/Chromebooks/small laptops if I absolutely have to be connected to the internet. I rarely take any of them with me. I use a desktop at home.
And I have been a "techie" since my first computer programming course in 1967.
---
I'll be a story in your head, but that's okay, because we're all stories in the end. Just make it a good one, eh? Because it was, you know. It was the best.


The Doctor
09-04-2017, 02:27 PM
KUSA

I've been naughty!



Likes Given: 1,958
Likes Received: 2,407 in 1,148 posts

Posts: 2,536
Joined: Nov 2013
Reputation: 37
How attached are you to your cell phone?
I use mine for work and personal use. I must have it with me and use it extensively throughout the day to stay in touch with clients and the office.

Over the years I have become addicted to it for personal use. I use Tapatalk to follow numerous forums including this one. I watch tv and other videos on it. I have an app for just about anything. It is my camera and I love to take pictures.

I can't do without it and carry it everywhere. I don't leave the room without it. I have never lost it and have never damaged one as I am so careful with it.
09-04-2017, 02:29 PM
Dom Freethinker



Likes Given: 13,824
Likes Received: 17,838 in 8,112 posts

Posts: 16,900
Joined: Feb 2012
Reputation: 145
RE: How attached are you to your cell phone?
Oh, I was tethered to mine when I was working. Now retired, I hate the thing pretty much.
---
Science is the process we've designed to be responsible for generating our best guess as to what the fuck is going on. Girly Man
The following 1 user Likes Dom's post:
1 user Likes Dom's post
Thoreauvian
(10-04-2017)
User(s) browsing this thread: 1 Guest(s)