How bad is "coming out" really?
31-10-2011, 07:32 PM
Gnawer

Newbie



Likes Given: 8
Likes Received: 4 in 2 posts

Posts: 11
Joined: Oct 2011
Reputation: 0
RE: How bad is "coming out" really?
(31-10-2011 07:09 PM)

Azaraith Wrote: Don't feel bad/wrong. I'm almost ready to move there (well, one of the countries over there at least)! Lol, too bad I don't know any languages but english.
If you really want to move to Denmark.. Or any of the other countries around here, don't let that stop you. It's a lot easier to learn a language when you're living in the country as that'll let you practice every day. Besides, "everyone" speaks English in the Scandinavian countries, so it's not like you'd be completely lost over here.
It's too bad that some people feel so alienated in their own country that they're even considering "escaping" though.
I wonder if American atheists could be considered religious refugees. lol
The following 3 users Like Gnawer's post:
3 users Like Gnawer's post
Erxomai
(30-11-2011)
,
kim
(01-12-2011)
,
Kaos MD
(01-12-2011)
31-10-2011, 10:23 PM
(This post was last modified: 31-10-2011 10:40 PM by Emma.)
Emma

♥♥♥♥Regex Queen ♀ Datamancer ♥♥♥♥



Likes Given: 11,815
Likes Received: 5,927 in 2,653 posts

Posts: 4,403
Joined: Oct 2011
Reputation: 94
RE: How bad is "coming out" really?
My dad became heavily religious while I was in high school, and I did also at about the same time. Shortly after that, my dad married a woman who was hard core Christian. Her father is a pastor and they've been a church family all of her life, as are her kids (my step-brothers). Earlier this year I had been thinking heavily about my beliefs and had come to the realization that I no longer believed. Not long after, my dad came down to visit from the northern end of the country, and while he was down he asked me directly about my faith. That's when I suppose I had my "coming out" moment. I told my dad that I no longer believed. He wanted me to tell him why and have a discussion with him about it, but refuse to open that conversation with my dad beyond a few basic arguments of "because the people of the church are not what they should be". Of course his counter-argument is as expected: don't refuse faith in god because of his followers. He reacted better to it than I expected, but I think he mostly already knew, given that I hadn't attended a church service in years. In any case, I still have to put up with religious posts on Facebook frequently by him and my step-mom.
Anyone that I've told, besides my wife and her family, have reacted with confusion as to why I would
not
believe.
The religious atmosphere in the US is very strong. It's generally (especially in the south) assumed that you have some sort of faith- and if you don't actively display non-Christian religion, then it's assumed that your faith is Christian. And the assumption by the "more faithful" is that most people don't prioritize their religion enough.
It seems to me that it is almost never assumed that you're an Atheist. It seems like you're more likely to encounter a Christian who doesn't prioritize their beliefs (effectively agnostic, but not willing to commit to that) or a general spiritualist than a total non-believer.
Religion is also a HUGE industry in the US. Ridiculously huge. Watch this video to get an idea...
Lakewood Church, Huston TX
The linked clip will take you to the interior of the church, which seats 16,800 people and
averages more than 43,500 people in attendance weekly
.
These US churches are often run exactly as a for-profit business, but receive tax benefits/exemptions. According to Forbes, "Churches are exempt from income taxes. But in some cases they do pay an unrelated business income tax on activities not substantially related to the church's religious, educational or charitable purposes. (Churches do pay payroll, sales and, often, property taxes.)" (
source
). Mega churches in the US average about
$6.5 million income annually
.
Lakewood church (from the video above) had, "
Annual revenues for the last fiscal year topped $88 million, though that included the $18 million sale of the TV station the church owned, KTBU (Channel 55, The Tube).
" They pull in $1 million weekly from church collections. The pastor, Joel Osteen, makes a ridiculous amount of money. Before he sold his first book he received an
annual salary from the church of $200,000
. [Figures from 2006-2007]
But to hear many in the church tell of it, they would say that Christians are a minority and are persecuted for their beliefs.
Make no mistake, the US is a very religious country. We can hold out hope that it's on the decline overall. But when I look at staggering numbers like this, I start to doubt that. Especially in light of the knowledge that these people and their supporters no doubt hold incredible power. Not just over their church members, but also over the government through lobbyists.
01-11-2011, 10:05 AM
kacenka

Newbie



Likes Given: 0
Likes Received: 3 in 2 posts

Posts: 4
Joined: Nov 2011
Reputation: 0
RE: How bad is "coming out" really?
I am afraid it can be pretty bad in some parts. I am a Czech myself, so atheism is more common then anything else in my homeland but my hubby is an American. Few years ago I became a member of a forum while pregnant with our kid. All that put those women there was the fact that we were all due in the same month. The group got pretty close and we still have (now locked) group. Religion came into debate few times and got pretty heated but out of roughly 50 people I turned out to be the only Atheist! There is a bunch that are not very religious yet they believe in some kind of deity, then some that regularly go to church and quote their Bible to you and at least 3 that believe that dinosaurs walked the Earth with men. I find it really sad. Out of 50 very randomly gathered people 3 do not believe in evolution and only 1 an Atheist? My jaw is still somewhere under the table.
The following 2 users Like kacenka's post:
2 users Like kacenka's post
Gnawer
(01-11-2011)
,
morondog
(30-11-2011)
02-11-2011, 06:31 PM
RE: How bad is "coming out" really?
Sadly, for me "coming out" has been quite difficult. The biggest hit came from the family side of the coin. All of my family was born and raised in the Bible belt, and every one of them is deeply religious. I haven't spoken to my mom in almost three years now, and she has missed the first nine months of my newborn son's life. It's really sad the response I've gotten for deconverting.
The following 2 users Like mmcneely's post:
2 users Like mmcneely's post
kim
(01-12-2011)
,
Hamata k
(01-12-2011)
30-11-2011, 09:04 PM
paulesungnomo

Unregistered

RE: How bad is "coming out" really?
... got kicked out of my house at 17 after coming out. i think they knew it for years, but when i actually *Said* it, that was too much... so yeah, it can be pretty bad.
The following 4 users Like paulesungnomo's post:
4 users Like paulesungnomo's post
defacto7
(30-11-2011)
,
kim
(01-12-2011)
,
Hamata k
(01-12-2011)
,
Neko
(01-12-2011)
30-11-2011, 11:43 PM
defacto7

Snooty and Petty



Likes Given: 224
Likes Received: 180 in 103 posts

Posts: 391
Joined: Jul 2011
Reputation: 4
RE: How bad is "coming out" really?
The stories can be very different from one part of the country to another or city, town or family. In some instances it's not a big deal, in others it can be horrific. If you read some of the horror stories they are probably correct. paulesungnomo's story is definitely not uncommon. My life has not been easy in this regard, even now. Coming out is not a singular incident here. It's a path, one that I am always made clearly aware of.
---
Who can turn skies back and begin again?
The following 2 users Like defacto7's post:
2 users Like defacto7's post
kim
(01-12-2011)
,
Emma
(01-12-2011)
01-12-2011, 10:53 PM
Neko

The Cat



Likes Given: 18
Likes Received: 2 in 2 posts

Posts: 15
Joined: Nov 2011
Reputation: 0
RE: How bad is "coming out" really?
Sadly I still haven't come out yet. ;___;
Let me explain, my parents live out near (and by near, I mean about 10 miles away in the woods) a very small Southeastern town in SC. And lets give a brief history-
Quote:The first state to secede from the Union was South Carolina. Significantly, this was not the first time that the people of South Carolina had discussed secession. During the debate over tariffs in the 1830s, South Carolina seriously considered secession. Fortunately, John C. Calhoun helped to solve the problem and South Carolina remained in the Union. But on December 20th, 1860, South Carolina held a secession convention in Charleston. The debate was quick and short. Representatives voted unanimously, 169 to 0 for secession. The rupture of the Union had finally occurred, and the secession of South Carolina opened the floodgates as four more states from the Deep South quickly joined her.
Not only this but my parents are of course very conservative Baptists, as is the rest of my family (not surprising, considering the state.) In fact, I think that I only actually know one atheist irl, and that was from back in High School.... I mean for Ford's sake, my father is so southern and "country" that he wears a cowboy hat, and I still have the misfortune of having a bit of a southern accent.
To sum it up, these guys could be their neighbors (and possibly are. Come to think of it, they do have one named Bubba... no exaggeration) -
So when I say that I haven't come out as an atheist, its with good reason. I would never live it down.
....Please don't get any ideas of what I'm like based on where I'm from either. >.<
---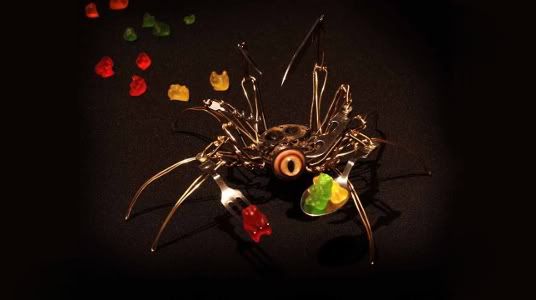 The following 1 user Likes Neko's post:
1 user Likes Neko's post
kim
(03-12-2011)
01-12-2011, 11:08 PM
Starcrash

Regular Poster



Likes Given: 2,009
Likes Received: 1,600 in 873 posts

Posts: 2,016
Joined: Jun 2011
Reputation: 34
RE: How bad is "coming out" really?
Ever since I actually recognized I was an atheist (thanks to The God Delusion), I've been pretty open about it. It helps to be able to answer "why" I'm an atheist, as that question predictably comes up.

There's nothing wrong with being an atheist. If you can feel comfortable in your own skin, you'll be immune to attacks such as ridicule or emotional blackmail.
---
My girlfriend is mad at me. Perhaps I shouldn't have tried cooking a stick in her non-stick pan.
The following 1 user Likes Starcrash's post:
1 user Likes Starcrash's post
kim
(03-12-2011)
02-12-2011, 02:08 PM
germanyt

Apatheist



Likes Given: 637
Likes Received: 1,668 in 962 posts

Posts: 3,425
Joined: Nov 2011
Reputation: 27
RE: How bad is "coming out" really?
Many people know I'm atheist. They don't mention it much if at all. The topic of religion doens't come up nearly as much because people see me as argumentative. People dont' even tell me 'bless you' anymore. Not that any of that bothers me. I'm perfectly happy having them keep to themselves and me keep to mine.
---
"Whenever you find yourself on the side of the majority, it's time to pause and reflect."
-
Mark Twain
02-12-2011, 08:53 PM
Braveanglo

Newbie



Likes Given: 12
Likes Received: 8 in 4 posts

Posts: 8
Joined: Nov 2011
Reputation: 1
RE: How bad is "coming out" really?
(30-10-2011 12:27 PM)

Gnawer Wrote: Hello people.




Do you really risk losing your families, losing your job, getting beat up etc. if you "come out" as an atheist? It sounds downright insane to me.
Yeah, it's true. Of course, your geographic location has a lot to do with it. I don't know how much you know about USA geography, but if you're from the South or the Midwest, you're usually pretty fucked. I dare not "come out" as an atheist to my extended family because I'd never hear the end of it. I'm really a hardcore atheist but I can't even say that to my parents. I have to use "agnositc". I already have a family member or two who heard about my "agnosticism" from my mother and now those people won't speak to me or even acknowledge that I exist. It doesn't help that I'm also a lesbian, and while I'm not ambiguous about that with my parents, they still don't like it at all (that coming out was hellish on an epic scale). The double insult would be too much for the rest of the family.
I dream of living in a place like Denmark...*sigh*
The following 1 user Likes Braveanglo's post:
1 user Likes Braveanglo's post
kim
(03-12-2011)
User(s) browsing this thread: 1 Guest(s)