How do you feel about Fox news?
23-12-2013, 08:58 AM
WitchSabrina

entrail reader



Likes Given: 4,211
Likes Received: 3,533 in 1,723 posts

Posts: 3,823
Joined: May 2013
Reputation: 92
RE: How do you feel about Fox news?
How do I feel about FOX news?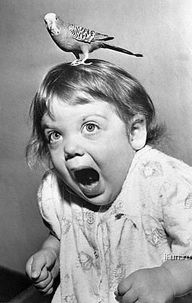 ---
When I want your opinion I'll read your entrails.
24-12-2013, 11:49 AM
Tartarus Sauce

Praise Bub



Likes Given: 21,852
Likes Received: 5,183 in 2,271 posts

Posts: 4,743
Joined: Oct 2012
Reputation: 127
RE: How do you feel about Fox news?
(23-12-2013 02:40 AM)

sporehux Wrote: Its difficult to distinguish between fox news and onion news.
I've frequently described Fox News as "like The Onion, except not funny."
---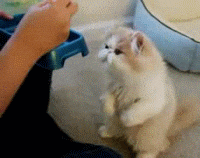 The following 1 user Likes Tartarus Sauce's post:
1 user Likes Tartarus Sauce's post
GirlyMan
(27-01-2014)
24-12-2013, 12:24 PM
Monster_Riffs

'Atheist culture'???



Likes Given: 1,066
Likes Received: 1,054 in 498 posts

Posts: 989
Joined: Sep 2012
Reputation: 35
RE: How do you feel about Fox news?
(22-12-2013 07:27 PM)

sporehux Wrote: What % of Americans think like fox news. ?
Many foreigners think its 30 - 60 % therefore they take the fox news viewpoint to be a close representation of American attitude, and it rightly scares the bejeebuzz out of them.
Homophobic
Anti-science (hypocritically)
Anti- non Christian (not just pro christian)
A rainbow of racism
A political parties permanent propaganda machine pretending to be public news.
Agreed to a point, I personally don't see it as a fair reflection of america though, like bemore said, it's the American Daily Mail.
---
I'll just play the 'can I help you' lick!!!
26-01-2014, 09:42 AM
Jumpy Joshi

Newbie



Likes Given: 2
Likes Received: 3 in 1 posts

Posts: 18
Joined: Jan 2014
Reputation: -4
RE: How do you feel about Fox news?
Necessary.

When Ted Kennedy died there were three narratives:

1. The "far left partisan" narrative (Huffington Post):
Ted Kennedy's accomplishments in the Senate were so important to The Cause that Mary Jo Kopechne would've been proud to see her sacrifice, having had the effect of keeping him there, was for the Greater Good. She took one for The Cause, and in the end that is the highest and most noble aspiration any good servant of The Left could hope for.
"Mary Jo would have been proud." (Exact quote.)

2. The NPR "limousine liberal" narrative:
Mary Jo Who? Ted Kennedy was so important that compared to him Mary Jo Kopechne is nobody.
The NPR cone of silence lasted until the next day, when they got so much hate mail they were reluctantly forced to admit the existence of the mysterious Phantom Woman last seen splashed across the headlines of ...

3. Fox News, aka "The Mary Jo Kopechne Network" for roughly a day in August 2009.

I don't get my news from any of those three sources, but a lot of people do. Without Fox News they couldn't get the whole story. But Fox News isn't the whole story, any more than any of the other sources. Every news outlet has a bias, and only by triangulating one against the other can people get closest to the real truth.

Back during the Iraq War it was the same thing: nerve gas had the Cheshire-catlike ability to both be and not be a WMD, depending on which news network is reporting Bush's success / failure at finding WMD's. The "Ground Zero Mosque" was either a bunch of ignorant know-nothings on the Right who thought the Mosque was on Ground Zero despite being two blocks away from the Twin Towers or a bunch of ignorant know-nothings on the Left who didn't know the 9/11 debris field included 45-51 Park Place (thus technically making it part of Ground Zero). Knowing the truth requires hearing all sides.

I'm only sounding pro-Fox here because so many are anti-Fox. I don't actually watch it myself -- I can read many times faster than listening or watching and the commercials are easy to skip -- but I do recognize the necessity of a network which, combined with CNN, makes "fair and balanced".
26-01-2014, 01:32 PM
The Germans are coming

Meine Damen und Herren



Likes Given: 180
Likes Received: 1,722 in 780 posts

Posts: 1,822
Joined: Dec 2013
Reputation: 42
RE: How do you feel about Fox news?
Actualy, the first time I saw FOX news I thought it was a satirical pseudo news channel making fun of conservative America.

By European standerds for News channels the entire way everything is presented is simply completly over the top.

All male presenters look like they were from some 1980s soap opera and all women seem to have only one qualification to be there: big boobs and blond hair.

Watching fox for news is simply not an option for me, not because of the bias because I regulary read biased opinions to get a view of different opinions.

I simply dont watch it because it is more of an entertainment channel than an information channel.
---
26-01-2014, 01:59 PM
War Horse

Resident Scooter Trash



Likes Given: 2,398
Likes Received: 2,643 in 1,311 posts

Posts: 2,500
Joined: Nov 2013
Reputation: 54
RE: How do you feel about Fox news?
Faux news is bullshit, that being said, all of the US "news" is just entertainment and hype.

Dont watch any of it, and havent for 6 years.

All it did was piss me off. The thing that did it for me was a segment on the Good Morning America show with the Matt and Katie clusterfuck, where they said "next up, inexpensive ways to spruce up your home" and then had some fucking throw pillows for a thousand dollars each on..... and that during the height of the recession.

Those people , like our politicians, dont live in the real world, so why would I want to hear their idiotic rantings?

Only clips I see now are from the Daily show and Bill Maher show, etc. At least they're honest enough to make fun of the stupidity and point it out.
User(s) browsing this thread: 1 Guest(s)