How to debate end timers
29-10-2012, 09:42 PM
Tartarus Sauce Forum's Producer of Hairballs



Likes Given: 20,510
Likes Received: 4,866 in 2,121 posts

Posts: 4,570
Joined: Oct 2012
Reputation: 122
RE: How to debate end timers
Ever since organized societies started, there have been those who have prophesied its destruction. History is chockfull of doomsday predictors, thousands of them in written history, and millions of them that never made into historical conscious (every society has had its fair share equivalents of those local loonies down on the street corner, wearing a sign around their necks, foretelling the end of the world). Yet, the end does not come. Why? Because a personal conviction in delusional thought processing doesn't dictate reality. It's just a shitty prediction of future events based on flawed interpretations without a sound basis.

The diversity in characteristics between various doomsday groups is quite varied, so I'm not going to be able to address all of it. However, a common element of these apocalyptic nuts is selfishness. You've probably noticed that those who tend to sound the horn on the coming apocalypse believe they are to be spared from the reckoning that is to be cast upon humanity. They will get to watch the rest of the world burn, because humanity has angered their god (a god with the same bigoted, childish, intolerant, and irrational ways as his followers) into a seething rage, and all these natural disasters and man-made calamities are his way of expressing his dissatisfaction and upcoming castigation. In the meantime, the doomsday cult will be rewarded for their blind obedience when the apocalypse comes and be granted entrance into God's kingdom or some other paradisal equivalent. Others will perish and suffer eternal torment for the sake of these chosen few.

Sounds sort of like a sadistic self-gratification complex doesn't it? From what you have said of your family so far, they appear to be caught under this. If they view you as beyond saving, they probably would be more than content to watch you perish with the rest of the world in their hypothetical doomsday scenario. All that matters is that they get their own asses into heaven. Remember that in the New Testament, Jesus instructed his followers to abandon their families in favor of following him to the path to salvation (Jesus and his Apostles were little more than a Jewish Doomsday cult after all). It's THAT selfish and blind a belief when it comes to this sort of "judgement day" thinking.

This particular aspect of fundamental thinking (the selfishness and how their god mimics the narrow-minded characteristics of his followers almost to a fault) really highlights how religion is the manifestation and projections of man's desires and prejudices, and is little more than an oppressive tool used to control the masses into a standardized thought process that shuns critical thinking when it falls into the wrong hands (which is a majority of the time, although some would consider it to be all of the time). So although I didn't really cover how to debate against this particular form of doomsday predictors, I did give cover a bit of the psychological aspect. I don't suggest trying to dissuade your family from their beliefs since they sound dug in pretty deep, unless you want to practice your debating skills. Although I do understand that since they are family you might have a hard time refraining yourself, in which case it's worth a shot, but don't expect them to be swayed by reason, that's not what their beliefs are founded upon.

Just one more quick point, the reason they brought up that stuff about all that jibber jabber is that they are convinced that their interpretation of the Bible is indisputably correct and that there is no room for ambiguity. Of course, the Bible is an extremely unreliable book for drawing conclusive statements since its thousands of copied manuscripts agree with each other in terms of the language printed on the damn page about as much as a liberal socialist would agree with a conservative Christian fundie. Hell, even within one copy of a manuscript you get LOADS of contradictions regarding the details of events and characters. That's why there are so many different sects in Christianity, the Bible is EXTREMELY contradictory and ambiguous, and there is not single interpretation that could objectively be labeled as correct more than the others (there are interpretations however, which can clearly be labeled as even further off the deep end than others).

Hope that helped.
---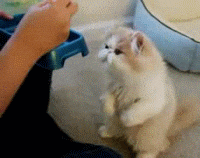 The following 1 user Likes Tartarus Sauce's post:
1 user Likes Tartarus Sauce's post
DLJ
(10-11-2012)
User(s) browsing this thread: 1 Guest(s)