Hugo Chavez dead?
16-03-2013, 09:27 PM
Tartarus Sauce

Kitten_Lover_3000



Likes Given: 21,895
Likes Received: 5,295 in 2,269 posts

Posts: 4,744
Joined: Oct 2012
Reputation: 127
RE: Hugo Chavez dead?
(16-03-2013 09:10 PM)

Full Circle Wrote:

(16-03-2013 08:49 PM)

I and I Wrote: You purposely left out the whole coup attempt and the medias role in fostering a foreign backed coup attempt.


Name one country in which this is legal.


That's what I thought....

Dude, either you aren't reading what I'm writing or you aren't comprehending...which is it?

Yeah, that's what I thought...
He constructed a dichotomy, you fell under one of the base camps, he accidentally placed you under the other one.
At least I think it was accidentally.
Oh, and as a safe bet, never assume that I and I is properly comprehending what you say, he always comes in with preconceived notions of exactly what the other people believe and mentally filters the content accordingly.
---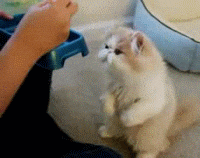 The following 1 user Likes Tartarus Sauce's post:
1 user Likes Tartarus Sauce's post
bbeljefe
(16-03-2013)
16-03-2013, 10:28 PM
JAH

Semi-Regular Poster



Likes Given: 38
Likes Received: 478 in 309 posts

Posts: 882
Joined: Mar 2013
Reputation: 17
RE: Hugo Chavez dead?
I skipped the introduction thread because I do not care and it is way long.

It is interesting how much misinformation has been in this thread.

I have not seen credible reports that the Chavez family is now very wealthy.

I know that he prevented the renewal of the licenses of at least one of the commercial TV stations in Venezuela but what I have read in repeated sources is the station consciously supported the coup. The fact is that the commercial media in Venezuela is/was very much anti Chavez.

I will not give my unqualified support to Chavez. I did not like the provision in the new constitution that allowed him to be elected to a second 6 year term. It could be argued that the time was needed to implement his changes. I also recognize that he did control the government media and used it for his own purposes.

The press in the US has spread what are certainly half truths and are often out right lies about Chavez and others who appose the US hegemony in south and central america and even Canada and the world. Please read reports in the US media with that in mind.
The following 1 user Likes JAH's post:
1 user Likes JAH's post
KVron
(17-03-2013)
User(s) browsing this thread: 1 Guest(s)