I hate one animal.
22-04-2015, 06:26 PM
GirlyMan

My Own Personal Jesus



Likes Given: 27,105
Likes Received: 34,145 in 15,802 posts

Posts: 29,769
Joined: May 2011
Reputation: 204
RE: I hate one animal.
yawnnnnn,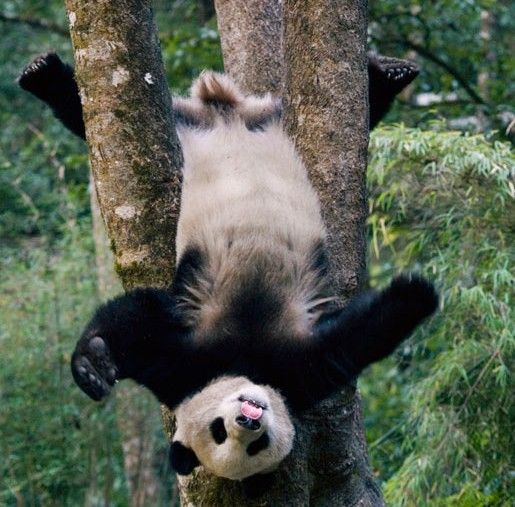 ---
There is only one really serious philosophical question, and that is suicide. -Camus
The following 1 user Likes GirlyMan's post:
1 user Likes GirlyMan's post
Anjele
(22-04-2015)
22-04-2015, 06:45 PM
Free Thought

Too young to be so old.



Likes Given: 14,203
Likes Received: 8,835 in 4,556 posts

Posts: 12,177
Joined: May 2012
Reputation: 105
RE: I hate one animal.
(21-04-2015 10:20 AM)

kim Wrote: It is healthier for humans to eat animals that eat only vegitation. I say we farm these Pandas like cattle and chow down.
I'm not sure panda farms are really all that viable, Kim.
I mean, given their dietary needs and their tendency to advance their own extinction by not mating, it seems to me that they are simply an inefficient stock animal.
Plus thanks to their incredibly low-energy diet, it's not like we'd get much out of them in terms of energy ourselves anyway.
---
The people closely associated with the namesake of female canines are suffering from a nondescript form of lunacy.
"Anti-environmentalism is like standing in front of a forest and going 'quick kill them they're coming right for us!'" - Jake Farr-Wharton, The Imaginary Friend Show.
User(s) browsing this thread: 1 Guest(s)