I have a big act planned for school 2moro
16-03-2011, 03:47 AM
MasterRottweiler

Heresiarch



Likes Given: 112
Likes Received: 111 in 41 posts

Posts: 338
Joined: Oct 2010
Reputation: 3
RE: I have a big act planned for school 2moro
(16-03-2011 03:36 AM)

latvianxave8 Wrote: After reading several of these posts I have decided against the idea of the nazi shirt, rather I will purchase an atheist shirt (from this site, even)

Which do you think would send the strongest message?
I'm glad you reconsidered your idea, Its up to you to decide which one is a strong message, also you can google good religious quotes, or even make one yourself. Anyway, if You are going to wear it at your school I might suggest this one:
"Don't pray in my school and I won't think in your church"
Peace.
---
"The tendency to turn human judgments into divine commands makes religion one of the most dangerous forces in the world."


-Georgia Harkness.
"La fe es patrimonio de los pendejos. (Faith is patrimony of the dumbfucks)."


-Diego Rivera
16-03-2011, 06:27 AM
Stark Raving Obey The Stark Lord



Likes Given: 2,823
Likes Received: 12,357 in 4,089 posts

Posts: 7,825
Joined: Feb 2010
Reputation: 138
RE: I have a big act planned for school 2moro
Good for you Xave. It takes a big person to listen to others and be willing to change his way of thinking. A mature step indeed.

My favorite TTA shirt is the one that says " I have a personal relationship with reality". I think MasterRott is right though, that one would be best for your intended statement/
---
So many cats, so few good recipes.
16-03-2011, 08:33 AM
RE: I have a big act planned for school 2moro
16-03-2011, 09:03 AM
Ghost

Regular Poster



Likes Given: 20
Likes Received: 946 in 498 posts

Posts: 2,202
Joined: Jul 2010
Reputation: 30
RE: I have a big act planned for school 2moro
Hey, latvianxave8.

What Stark said. That... that would have been a bad career move.

I am curious about your motivations. First, I'll just point out for the record that Christians don't wear crosses because they promote crucifiction as a method of torture (and crosses are not torture devices per se, but rather torturous execution devices) but, y'know, because of all the Jesusy stuff. Second, is it a Christian school or just a regular public school with a Christian population? Third, is your beef with the wearing of crosses generally, or has there been a specific incident or policy that is irking you? Fourth, are you trying to eliminate the wearing of crosses and if so, why, or are you trying to shed light on what you feel are Christian attrocities?

Peace and Love and Empathy,

Matt
16-03-2011, 09:26 AM
RE: I have a big act planned for school 2moro
On the cusp of Purrsday, this is quite fitting I think. (No, that is not my baby)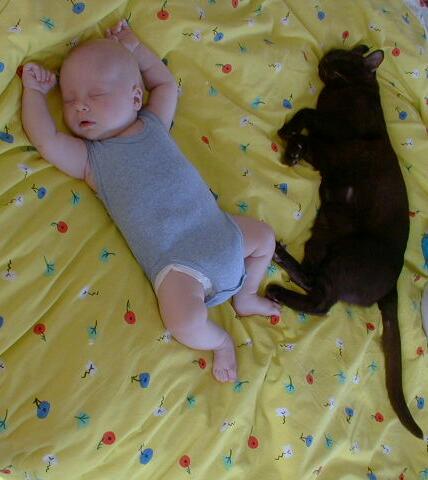 16-03-2011, 10:01 AM
Kikko

Almost Somebody



Likes Given: 16
Likes Received: 39 in 21 posts

Posts: 955
Joined: Jun 2010
Reputation: 6
RE: I have a big act planned for school 2moro
Quote:Why so double standard holding? I'd rather have religion not be present in schools at all, but as long as he can wear a cross I should be allowed to wear a swastika.
Although you already changed your mind, I say it's not a double standard. A cross is a common symbol that you'll see daily. A swastika is a symbol that you see in old buildings and in documentaries about nazis. A cross represents christianity, a swastika nowadays symbolises nazism, thanks to Adolf. Nobody expects a cross to upset anyone, but a swastika does.
In atheist shirts, ''I have a personal relationship with reality'' is a very good one.
I still don't get why you think it's unacceptable to believe in the bible.
__________________________________________________________
Cats eh?
---
16-03-2011, 07:47 PM
trillium13

a Yankee in the South



Likes Given: 2
Likes Received: 34 in 23 posts

Posts: 531
Joined: Dec 2010
Reputation: 5
RE: I have a big act planned for school 2moro
(15-03-2011 10:22 PM)

Sanctus Wrote: What what, wut? Just using [*img]url[/img] bb code.. whats not working.. I see the pictures that I'm linking..
Weird, today they look normal, at least where you originally posted them. In the replies, they look like this (and they all did yesterday):
---
My reason for being is to serve as a cat cushion. That is good enough for me.
User(s) browsing this thread: 1 Guest(s)