I think I may quit church.
29-09-2013, 11:37 AM
Tartarus Sauce

Kitten_Lover_3000



Likes Given: 21,895
Likes Received: 5,295 in 2,269 posts

Posts: 4,744
Joined: Oct 2012
Reputation: 127
RE: I think I may quit church.
(29-09-2013 09:10 AM)

Dom Wrote: I only ever met two Quakers in a conversational setting, and they were strictly no alcohol, no gambling, and if I recall correctly, no pork too. Not sure about the pork anymore, this was a couple decades ago... might have changed.
Quaker sects are very diverse in their beliefs, none of the Quakers I've known have been anti-pork, must have just been a bunch of pig-worshippers who also happened to be Quakers.
---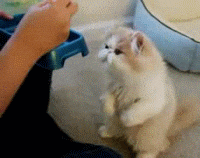 User(s) browsing this thread: 1 Guest(s)