If my theist self knew...
19-02-2014, 08:20 PM
Miss Suzanne

What the hell am I doing?



Likes Given: 580
Likes Received: 736 in 395 posts

Posts: 804
Joined: Nov 2013
Reputation: 28
If my theist self knew...
We all tend to reflect on our past selves and things we let ourselves do today that we wouldn't have let ourselves do in the past. Sometimes we do it without much conscious effort. We'll be doing our thing and suddenly we'll wonder how our past self would react if they knew they would one day be doing that or what our old self would do if put in that situation. I know that is true with me at least. I'll be drinking ale, stop, and wonder what my Mormon self would do if she suddenly found a pint of ale in her hand. Thought I'd start a thread where people could share things they do or think that their old religious self wouldn't do or think and/or how their old religious self would re-act.

Did all y'alls get that? I wasn't confusing, was I? I suppose you can call this a reflection thread with a hint of compare and contrast. Comparing your current non-believer self to your old believer self. Get it? Good? Yes? Alright!

So, what did you do recently that would make your good ol' faithful self cringe and/or pray for forgiveness?
---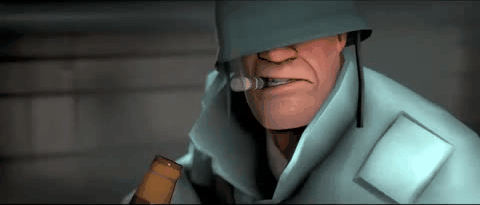 19-02-2014, 08:34 PM
Miss Suzanne

What the hell am I doing?



Likes Given: 580
Likes Received: 736 in 395 posts

Posts: 804
Joined: Nov 2013
Reputation: 28
RE: If my theist self knew...
I'll start, ya? My thread so suck it if you wanted to be first
Today I got my first massage. Didn't really know I was suppose to be naked for it (thankfully I shave). I know if I was still Mormon, I would flip. Not just because the masseuse was a guy. For the fact that anyone would be seeing parts of my sacred naked body and touching them. I probably would have made him massage me with my clothes on or just made myself go through it despite being tense and uncomfortable. I wouldn't be able to marvel at how the body can be relaxed. That there's certain points and ways the body can be rubbed to calm or repair itself, how lighting and slightly warm sheets can trigger the mind to relax itself. The masseur at the end told me to drink lots of water, that I had burned 300 calories in the past hour that he'd rubbed me down with oil. My past self probably would have just grabbed the water and like freaking ran to the car to collect herself. But I shook his hand and said I'd probably be back though I wondered if that 300 calorie thing was bullshit, especially since I saw that episode of "Bullshit!" about chiropractors.
Above all, I was proud that I didn't think of that episode of IT Crowd where Roy goes to get a massage and thus didn't begin pulling quotes from it.

"That man kissed me on my arse!"
Oh, I love the IT Crowd.
---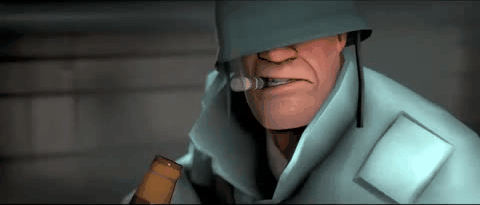 The following 1 user Likes Miss Suzanne's post:
1 user Likes Miss Suzanne's post
itsnotmeitsyou
(20-02-2014)
19-02-2014, 09:00 PM
justanatheist

Newbie



Likes Given: 18
Likes Received: 10 in 4 posts

Posts: 10
Joined: Nov 2013
Reputation: 0
RE: If my theist self knew...
If my past self knew how hard I laugh at jokes about jesus and religion he'd probably off himself just to prevent the present me from existing lol
---
It is better to grasp the universe as it really is than to persist in delusion, however satisfying and reassuring. - Carl Sagan
The following 3 users Like justanatheist's post:
3 users Like justanatheist's post
evenheathen
(19-02-2014)
,
Miss Suzanne
(19-02-2014)
,
itsnotmeitsyou
(20-02-2014)
19-02-2014, 10:46 PM
DemonicLemon

The Romantic Heretic



Likes Given: 875
Likes Received: 1,863 in 972 posts

Posts: 2,192
Joined: Jun 2013
Reputation: 38
RE: If my theist self knew...
Past Dems: What the fuck?! Why are you doing this?!
Present Dems: *puts on sunglasses* bitch you knew this was coming. Deal with it.
The following 4 users Like DemonicLemon's post:
4 users Like DemonicLemon's post
Smercury44
(19-02-2014)
,
Miss Suzanne
(19-02-2014)
,
Mathilda
(20-02-2014)
,
justanatheist
(20-02-2014)
21-02-2014, 05:25 AM
Misanthropik

Peach Batman



Likes Given: 3,038
Likes Received: 2,431 in 1,236 posts

Posts: 2,994
Joined: Aug 2012
Reputation: 51
RE: If my theist self knew...
Music:

As a believer, songs with spiritistic/satanic themes were off-limits. Partly because it was an affront to God, and partly because it could invite literal malevolent entities into one's life. Once, when I was about 17, I went so far as to venture down to the river and toss in my "naughty" CDs. (I'm still really pissed about that) So, just listening to some of my music would fill my old self with anxiety and guilt.

Sexuality:

This probably goes without saying, but I'm gonna say it anyway. If my old self had seen what I was doing to a girlfriend last night, I can assure you, he'd be very upset. I used to look down upon those who engaged in premarital sex with scorn and a sense of self-righteous superiority. Sex was sacred and a gift from God and anyone who just fucked for the sake of fucking was a pathetic excuse for a human being.

In regard to masturbation, I always felt intense guilt whenever I gave in. I remember times when I would be in the middle of a "session" and felt overcome with shame at the thought of thousands of angels watching me. (I chuckled just typing that, but it was a very real problem at the time) It's so nice to be able to entertain my natural sexuality without that feeling.

Blasphemy:

If my old self heard even just the thoughts that go through my head on a daily basis, let alone the words I speak, he'd be appalled. Whenever I heard someone speaking badly about God, I would cringe. Not just because I found it offensive to me and to the God I loved (think of someone insulting a loved-one in your life; it felt exactly like that), but because I knew they were hurting themselves by saying it. I remember, just recently, seeing one of Eddie Griffin's stand-up shows available in the Netflix library and feeling a sense of disgust. And yet, I wasn't sure why. I just felt that I didn't like him - almost instinctually - and I had no idea where that sensation was coming from. Then I flashed back to a stand-up routine of his that I'd heard when I was a teenager, wherein he speaks against God and my specific beliefs. I had to laugh when I realized that his words were the only, singular reason I felt this sense of disdain toward him. If my former self could hear me now…well, he wouldn't even recognize me.


Also, up until recently, I've been getting pretty much wasted on the regular. So, there'd be two versions of my past self that would hate me for this: the religious version, and the version that grew up with my alcoholic father. Both would be beating me with clubs if they saw how full my glass recycling container is. lol


It's amazing how much we change over time. Even when we swore to ourselves that we wouldn't.
---
Through profound pain comes profound knowledge.
Ridi, Pagliaccio, sul tuo amore infranto! Ridi del duol, che t'avvelena il cor!
21-02-2014, 08:55 PM
freetoreason

Junior Member



Likes Given: 342
Likes Received: 266 in 164 posts

Posts: 367
Joined: Oct 2013
Reputation: 13
RE: If my theist self knew...
When I think about how the god of the bible is a real asshole. Did I really use to worship that? When I get incensed hearing Christians condemning homosexuals and politicizing their religion. I think I'm an angry atheist in that sense, but I try not to let it show.
21-02-2014, 09:02 PM
donotwant

Regular Poster



Likes Given: 9
Likes Received: 312 in 192 posts

Posts: 1,269
Joined: Jan 2014
Reputation: -26
RE: If my theist self knew...
I could never imagine I would criticize religion and deity character as much as I do today. I thought I would literally burst in flames.
User(s) browsing this thread: 1 Guest(s)