Is Deism and Atheism the only rational idea?
20-04-2014, 06:48 PM
Tartarus Sauce

Kitten_Lover_3000



Likes Given: 21,836
Likes Received: 5,272 in 2,263 posts

Posts: 4,737
Joined: Oct 2012
Reputation: 127
RE: Is Deism and Atheism the only rational idea?
(20-04-2014 04:28 PM)

Banjo Wrote: Deism is unnecessary.

So why add such an idea?
I think it was an attempt by those who found all the moralistic and supernatural elements of the typically held notion of gods to be utter foolishness, but still adhered to the principle of a prime mover. I frequently hear deists complain about how typical theists give the "god" label a bad rep, and I completely agree with them. If deism was the only theistic branch that humans created, I still wouldn't agree with it, but I don't think I would have viewed the label "god" nearly as negatively.
I got not beef with most deists, just a minor disagreement. They tend to, at least from my experience, adhere to science and skepticism as strongly as atheists. They just think that some ambiguous entity started that thing we like to call "existence."
(I feel a need to clarify that I am referring to deists whom only attribute the characteristic of first cause to their deity and presume no other qualities. Some deists can be just as far out in the woo territory as hardcore fundamentalists and only label themselves as deists because their particular god doesn't fit the pre-established ones of conventional religions, but is just as whacky.)
---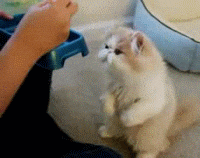 The following 2 users Like Tartarus Sauce's post:
2 users Like Tartarus Sauce's post
Banjo
(20-04-2014)
,
Bible Belt Brawler
(22-04-2014)
User(s) browsing this thread: 1 Guest(s)