Jeff Hanneman Memorial
02-05-2014, 03:23 AM
(This post was last modified: 02-05-2014 03:30 AM by ELK12695.)
ELK12695

Thumpin' Double Bass



Likes Given: 4,387
Likes Received: 4,697 in 2,341 posts

Posts: 5,042
Joined: Mar 2013
Reputation: 63
Jeff Hanneman Memorial
On this day May the second 2014, it has been one year since Jeff Hanneman's tragic departure; the death of arguably greatest song and lyrical writer in heavy metal, and my musical hero. I am intending to keep this thread alive and post here every May .2. I'll also play a Slayer song on drums in memory of him. I decided to play a cover of Bloodline this year. I don't give two fucks if this one has a few errors in it:
Original song:
I also hope that the other members here that I know like Slayer post something in his honor too.
I and many others miss you Jeff. Slayer cannot exsist fullblooded without you.

FUCKIN' SLAYER


---
The following 5 users Like ELK12695's post:
5 users Like ELK12695's post
Losty
(02-05-2014)
,
Monster_Riffs
(02-05-2014)
,
Miss Suzanne
(02-05-2014)
,
evenheathen
(02-05-2014)
,
TheGulegon
(02-05-2014)
02-05-2014, 12:03 PM
Miss Suzanne

What the hell am I doing?



Likes Given: 580
Likes Received: 736 in 395 posts

Posts: 804
Joined: Nov 2013
Reputation: 28
RE: Jeff Hanneman Memorial
Sounds pretty good despite the few errors toward the end. I bet it's really hard to record with double bass so I defiantly applaud you for pulling it off so well!
I think in memory of Jeff Hanneman I'll go out and get me some Slayer. My music collection needs to be built with good music and I do believe Slayer is what it needs! Thanks for sharing the awesomeness!
---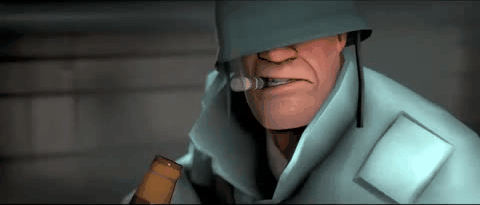 02-05-2014, 08:06 PM
(This post was last modified: 02-05-2014 10:23 PM by TheGulegon.)
TheGulegon

Pit Fiend



Likes Given: 8,852
Likes Received: 8,829 in 4,257 posts

Posts: 7,927
Joined: Apr 2013
Reputation: 90
RE: Jeff Hanneman Memorial
I don't know about dancing, but perhaps you've played drums for Jeff in your dreams, Even!
Thrash with Jeff H. in my dreams...
Listen to his hallowed strings...
---
The following 1 user Likes TheGulegon's post:
1 user Likes TheGulegon's post
ELK12695
(03-05-2014)
User(s) browsing this thread: 1 Guest(s)