Jeremy Walker, Asura Can Kick Your God's Ass Any Day of the Week
28-06-2014, 02:48 AM
(This post was last modified: 28-06-2014 03:45 AM by DemonicLemon.)
DemonicLemon

The Romantic Heretic



Likes Given: 875
Likes Received: 1,863 in 972 posts

Posts: 2,192
Joined: Jun 2013
Reputation: 38
Jeremy Walker, Asura Can Kick Your God's Ass Any Day of the Week
I'm going to take a different approach than my fellow forum members. While they follow a serious demeanor and are constrained with facts that tie into the real world, I decided I'll have a little fun on my own here with facts that are not in this world.
Just try to convince me that your god can handle the awesome of the Guardian General of Wrath.
Asura
:
Job: Protect humans
Goal: Severely beat up everthing that makes his daughter cry, including the creator deity.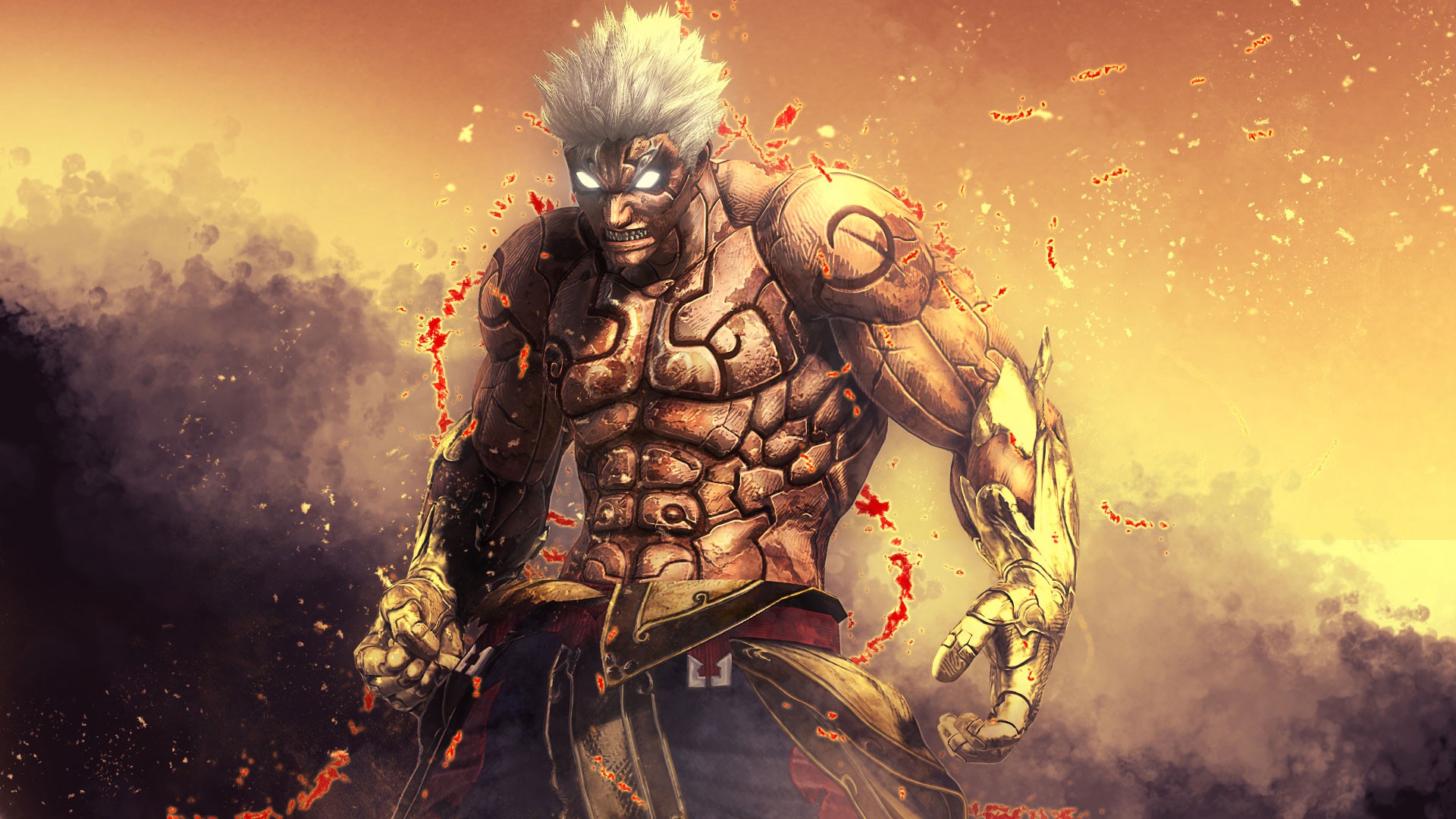 Look at that sexy mother fucker. What can he do that's so great?
Well, firstly, in chapter 5 of his story, he
PUNCHED THE INDEX FINGER OF A PLANET SIZED BUDDHA SO HARD, THE FAT OAF EXPLODED INTO A BRILLIANT GOLD EXPLOSION.
Footage at 11:45 here when he wakes up from his flashback from why he hates said buddha.
https://www.youtube.com/watch?v=IrBCd2Btcks
That right there should beat your god,
who lost to iron chariots.
Should the need arise, I will post anything canon from Asura's story (whether it be DLC, what the writers said, etc.) to strengthen my argument.
Your move, Walker, should you choose to accept. Try to convince me that your unchanging god can handle Asura. If this debate interests you but you are in the middle of other debates, just post in this thread so we can have this on the backburner waiting for you.
As a side note, I also considered:
Eren Jaeger
Kratos
Doomguy
Various Skullgirls characters
Kinda sorta Ryuko Matoi
Caracters that I made on my own
I just feel Asura would be the best guy for the job.
---
"You see… sometimes life gives you lemons. And when that happens… you need to find some spell that makes lemons explode, because lemons are terrible. I only ate them once and I can say with certainty they are the worst fruit. If life gave me lemons, I would view it as nothing short of a declaration of war."
The following 3 users Like DemonicLemon's post:
3 users Like DemonicLemon's post
Charis
(28-06-2014)
,
DLJ
(28-06-2014)
,
goodwithoutgod
(28-06-2014)
User(s) browsing this thread: 1 Guest(s)