Jonathan Creek: Daemon's Roost
28-12-2016, 04:45 PM
Aractus

Sceptic: Ex-Anglican & Atheist



Likes Given: 128
Likes Received: 269 in 158 posts

Posts: 573
Joined: Nov 2016
Reputation: 6
Jonathan Creek: Daemon's Roost
FUCK YEAH! I can't wait, I have it downloading as we speak: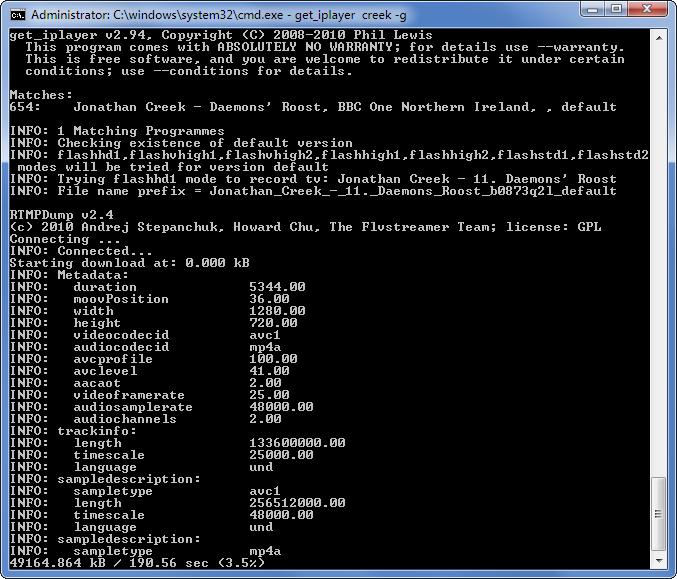 And, no - it is not scheduled for airing in Australia at this time!
And even if it was, I would still download the HD file from the iplayer repository. I'll write back once I've watched it. I'm really hoping it's going to be as great as the last special (The Judas Tree).
28-12-2016, 07:54 PM
Aractus

Sceptic: Ex-Anglican & Atheist



Likes Given: 128
Likes Received: 269 in 158 posts

Posts: 573
Joined: Nov 2016
Reputation: 6
RE: Jonathan Creek: Daemon's Roost
I just watched it and WOW! Every bit as great as
The Judas Tree
.
I guess I forgot about The Clue of the Savant's Thumb - that was a more disappointing outing for Creek.
I won't lie - the wife Polly is still a disappointment. In a future special I hope they have the good sense to bring back Caroline Quentin, or Julia Sawalha, or Sheridan Smith. Basically anyone but Sarah Alexander. The show did not have as much humour in it as I would have liked, and that again speaks to the underutilisation of Alan Davis' talent as well as that of his co-stars. With that said Warwick Davis delivered a superb performance. A well-rounded episode that is thankfully nothing like series 5! And it just goes to show that the one-off outings for Creek are probably best for this show moving forward.
Oh and the fact there's no syndication is quite disappointing to see, and frankly shows a lack of enthusiasm or competence on the part of BBC; all the while they have the galls to complaint that we
"pirate" their shows
that they want keept under lock-and-geoblock in the UK!
29-12-2016, 02:23 PM
Vera

Just trying to be



Likes Given: 7,246
Likes Received: 12,499 in 5,230 posts

Posts: 9,196
Joined: Oct 2012
Reputation: 142
RE: Jonathan Creek: Daemon's Roost
Ha! Is it still going on? Haven't watched an epi in ages (am not really into procedurals, not now anyway, but didn't mind them back then and I was watching it for Alan anyway
And the windmill - that place is g-o-r-g-e-o-u-s! Also, there was a cottage in one of the specials I think, the one with the faked suicide, iirc, where I actually paused it just to look at that place
).
It has the honour (or something ;-)) of having one of my all-time favourite quotes in it...
"The greatest pain sometimes comes from our own self-knowledge. What we are in the eyes of others and what we know ourselves to be."
---
"E se non passa la tristezza con altri occhi la guarderò."
User(s) browsing this thread: 1 Guest(s)