Overheard on CNN.com: Jesus on trial
23-04-2011, 09:08 AM
Overheard on CNN.com: Jesus on trial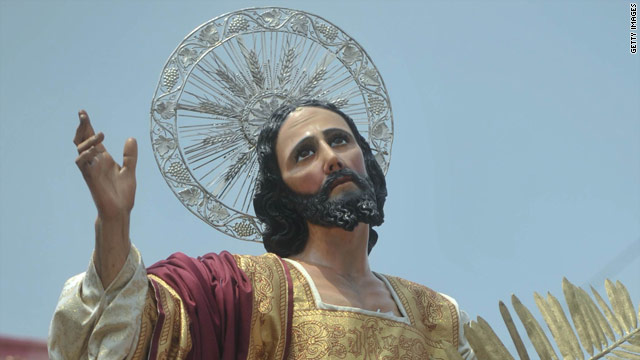 CNN Blog
April 22, 2011
Religion is always a talker for CNN.com readers, and with today being Good Friday, we take a look at a story on what kind of justice Jesus would get in a modern world.
A mock trial in Richmond, Virginia, sought to find out if Jesus would be sentenced to death or simply faced life behind bars with no chance for parole.
Readers had a lot of different takes on how they thought the ruling should go. Most tackled the subject matter seriously and a few made jokes. The comment of the day was a clever tangent from the main topic: "If the crown of thorns don't fit, you must acquit," said Colin in jest. Here's a helping of the best of the rest.
(Full Article)
Related Article:
Jesus on trial: What would a modern jury do?
23-04-2011, 02:52 PM
RE: Overheard on CNN.com: Jesus on trial
Taking seriously what mass media considers "real news" is almost as bad as letting 5-year-old's decide what should be for dinner every night.
User(s) browsing this thread: 1 Guest(s)