Podcast #158 - Holy Hollywood!
20-04-2014, 07:02 PM
Hughsie Ferdinand's Waifu



Likes Given: 1,256
Likes Received: 4,927 in 2,783 posts

Posts: 9,590
Joined: Apr 2011
Reputation: 109
Podcast #158 - Holy Hollywood!
---
Best and worst of Ferdinand .....
Best
Ferdinand
: We don't really say 'theist' in Alabama. Here, you're either a Christian, or you're from Afghanistan and we fucking hate you.
Worst
Ferdinand
: Everyone from British is so, like, fucking retarded.
20-04-2014, 07:46 PM
Miss Suzanne

What the hell am I doing?



Likes Given: 580
Likes Received: 736 in 395 posts

Posts: 804
Joined: Nov 2013
Reputation: 28
RE: Podcast #158 - Holy Hollywood!
First thing my mind went to was Mormon movies. There's lots of variety from the funny to the drama. I think one of the more well known Mormon movies is "Saints and Soldiers" which I like because it wasn't in your face that the main character was Mormon and thus wasn't the whole focus of the movie (or at least I don't remember it being).
One that particularity stands out in my mind cuz I saw it in a theater setting was Book of Mormon. No not the musical. A movie that was meant to be a series that followed along the Book of Mormon. I believe this is the trailer for the one I saw unless they're making another one.
Honestly I can't remember much detail on my own though I really imagine it being faithful to the Book of Mormon it would highlight problems with the book. Like Nephi's evil brothers constantly seeing proof of God but constantly questioning him and going against what they should do that make viewers go, "what the hell you guys?! God just told you...but you just...agh." Might have to find it and witness its ridiculousnessness. I'm sure it's free somewhere on this wide internet. I don't know if it was funding issues or what, but the series didn't make it past the first movie.
Another one that sticks out in my mind is Brigham City just because the cover art looks like Jeepers Creepers. I mean, look:
And they're nothing alike. Brigham City is about a bishop that's also a sheriff that's trying to solve a murder case in his home town. I have no idea why that cover art was a good idea at all!
But yeah, I think other than that BYU has tv series that sometimes I'll see trailers for on youtube. I think our Roku has BYU tv so I might have to check it out to see quality.
---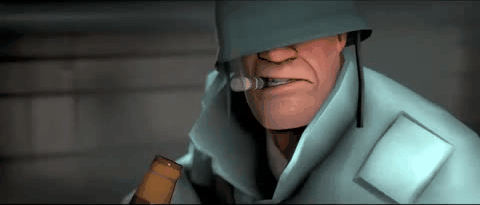 User(s) browsing this thread: 1 Guest(s)