"Public" prayer
22-06-2017, 07:45 AM
outtathereligioncloset

"Opinionated"



Likes Given: 2,913
Likes Received: 2,702 in 1,131 posts

Posts: 1,841
Joined: Jun 2017
Reputation: 50
RE: "Public" prayer
(21-06-2017 10:23 PM)

Astreja Wrote:

(20-06-2017 08:29 AM)

Full Circle Wrote: You: "Fine, but then I also want us to say a short prayer to Dionysus right after, OK?"

Or better yet when they finish say you want to add another. Wait till everyone quiets down, bows their head, continues holding hands and in an ever increasing voice pray...

"Oh Dionysus, patron of poetry, song and drama, we here beseech your mercy and pray you look down upon our humble cast and grant us that we may delight the audience tonight. Bestow on us your grace so that we might please you, oh great Dionysus!"

or some such drivel, make sure you say it real loud too.


For bonus points and extra "Wait, what?" stares, work Melpomene in there too.
Melpomene! Great addition! Did I mention this play was a musical? So the song/dance reference would have been PERFECT along with Dionysus!
How I wish I'd come here before it happened and been prepared with these! You people are great!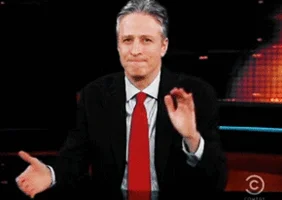 ---
Where are we going and why am I in this hand basket?
"Life is not all lovely thorns and singing vultures, you know." ~ Morticia Addams
"You're only given one little spark of madness. You mustn't lose it."
Robin Williams
User(s) browsing this thread: 1 Guest(s)