Putting God First
08-08-2014, 03:49 AM
BlackMason

Mr. How the hell did he do that?!



Likes Given: 97
Likes Received: 272 in 154 posts

Posts: 530
Joined: May 2013
Reputation: 18
RE: Putting God First
(07-08-2014 07:05 PM)

pablo628 Wrote: I bet a lot of folks in the middle east put god first too. Doesn't seem to be working out for them so much.
Good point. Problem is that they'll say wrong god.
---
8000 years before Jesus, the Egyptian god Horus said, "I am the way, the truth, the life."
08-08-2014, 06:03 AM
RobbyPants

╬═ ᕕ( ᐛ )ᕗ



Likes Given: 11,098
Likes Received: 13,008 in 4,764 posts

Posts: 7,973
Joined: Sep 2013
Reputation: 100
RE: Putting God First
(07-08-2014 03:44 PM)

MrKrispy601 Wrote: I've heard this saying a lot growing up. I remember one conversation with my father when I was younger "Put God first and your family will always prosper". Well what happens if I put my family first? Nothing at all? Well that doesn't seem logical?
It's an important, nonfalsifiable ingredient in their just world hypothesis soup.
Good things happen to good people, and bad things happen to bad people.
Good people put God first (and bad people don't).
If something bad happened to you,

it's your fault

.

Now, this seems stupid (and it is), but it's mostly born out of the idea that their God is benevolent, yet bad things seemingly happen to good people all the time. So, it's easier for them to blame the other person than it is for them to go through a bit of introspection.
Of course, what makes this double stupid is the whole reason Christians brought heaven and hell into their religion is
so they could resolve this problem in the first place
. YHWH promised a more immediate and corporeal punishment of the wicked and... that obviously doesn't happen. So, tack on a nonfalsifiable punishment/reward scheme and the problem is solved! Apparently some of these chucklefucks didn't get the memo and keep blaming the victim to feel better about their god.
08-08-2014, 06:25 AM
Hafnof

Frequent Poster



Likes Given: 6,830
Likes Received: 3,704 in 1,608 posts

Posts: 3,369
Joined: Apr 2012
Reputation: 68
RE: Putting God First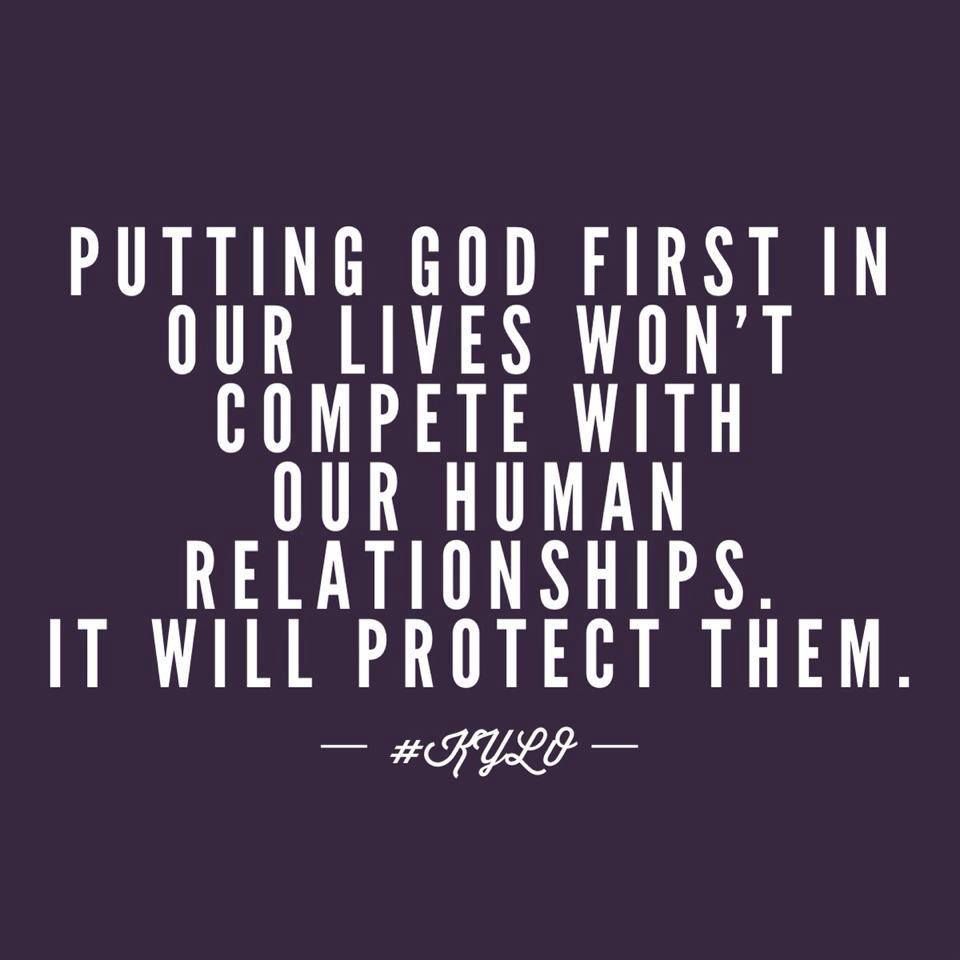 Seen on facebook today, posted by a divorcee. Nice person though.
---
Give me your argument in the form of a published paper, and then we can start to talk.
08-08-2014, 08:55 AM
Impulse

Woo-less



Likes Given: 8,531
Likes Received: 5,545 in 2,568 posts

Posts: 5,151
Joined: Aug 2012
Reputation: 66
RE: Putting God First
When I was a theist I put God first daily.
When I was losing my faith I put God first by practically begging him to restore my faith.
A-a-a-a-nd here I am.
It's interesting how this person thinks they get a car by putting God first, but forget all about the poverty-stricken people who also put God first and can barely find enough food to put on the table.
---
Fox News: Praying Preying on ignorance since 1996.
The following 2 users Like Impulse's post:
2 users Like Impulse's post
MrKrispy601
(08-08-2014)
,
RobbyPants
(08-08-2014)
User(s) browsing this thread: 1 Guest(s)